How can you tell if raw chicken is bad? You can keep raw chicken in the refrigerator for up to two days and in the freezer for three months as long as it's adequately wrapped. Use your senses to determine if the chicken is no longer suitable to eat.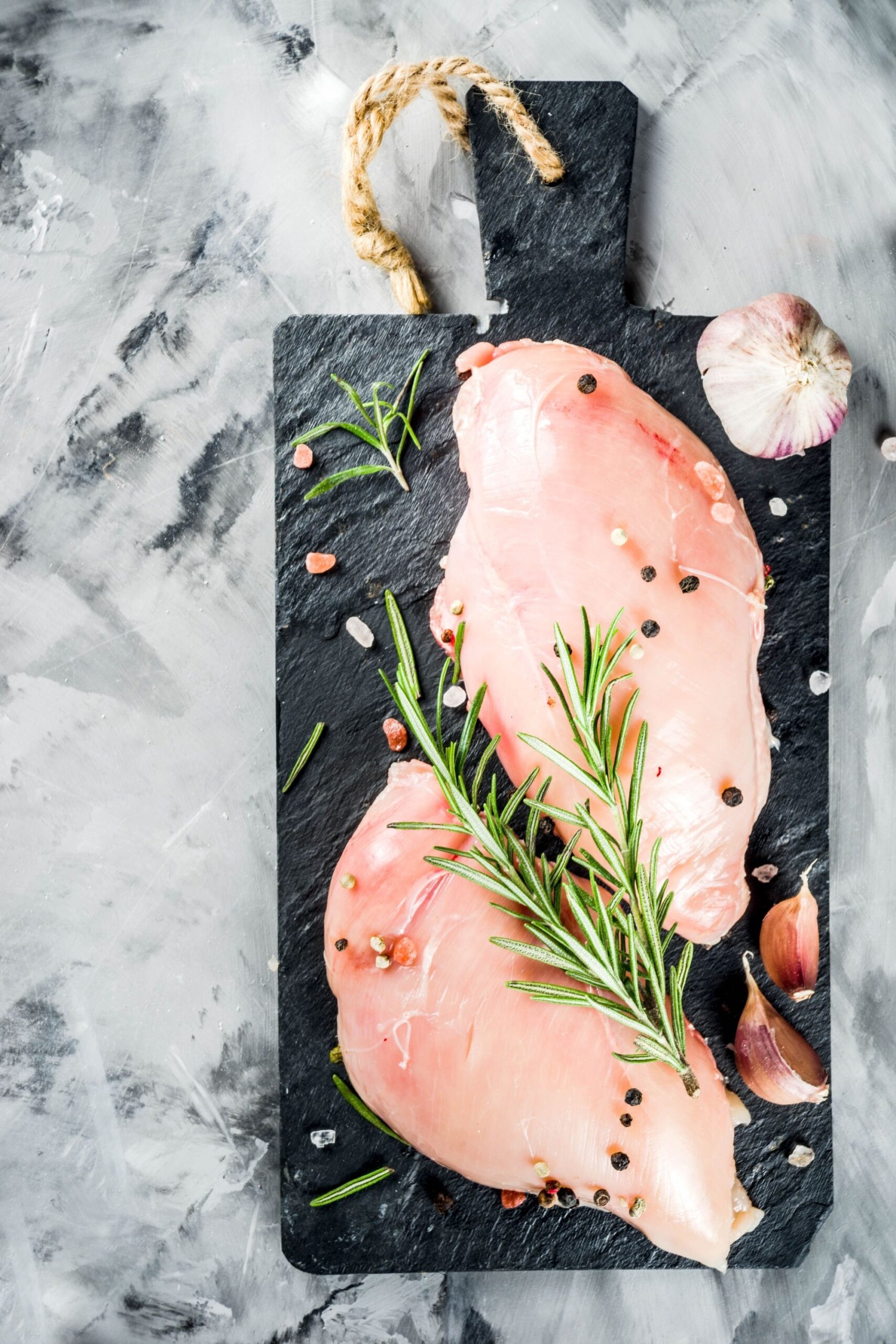 This amazingly versatile protein can be cooked in many different ways and used in tons of different dishes. When it's properly seasoned and cooked, chicken is a tasty and comforting meal. Unlike beef, however, chicken needs to be cooked all the way through to kill bacteria that are harmful to humans. It's important to use raw chicken quickly or freeze it to eat later.
Signs to tell if your raw chicken has gone bad
When you get chicken from the grocery store, we assume it's recently thawed, and you still have a couple of days to keep it in the fridge at home. According to the FDA, you can keep raw chicken for up to two days in the refrigerator before you need to use or freeze it to use later.
It's usually easy to tell if raw chicken is bad by using your senses. You'll especially want to check the chicken if it's been in the fridge for longer than two days.
Smell
If the chicken smells fresh and has a slight smell, it's most likely alright to eat. If it smells like fish, don't eat it.
Touch
Hold it in your hands and run your fingers along the chicken. Does it feel a little rough, or does it feel slimy? If it's slimy, then it's most likely gone bad.
Look
What does it look like? Is there any mold or discolored spots on the breasts, thighs, wings, or legs? If so, it's probably not good to eat any longer.
Taste
The final test is to taste it. If it tastes fishy or metallic, it's most likely gone bad in the refrigerator.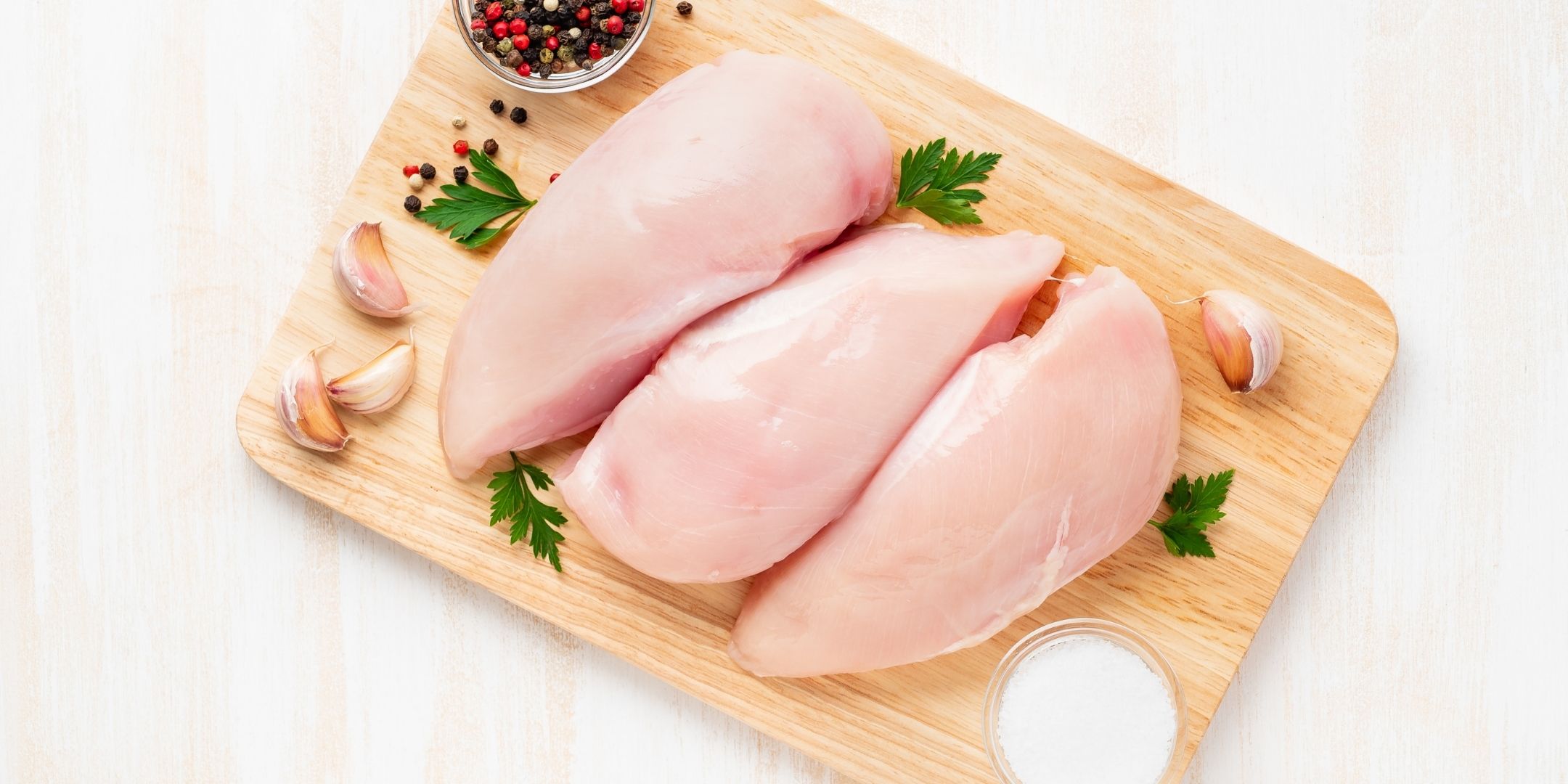 How to tell if your chicken has gone bad in the freezer
Once you've determined that you will eat your raw chicken later and want to freeze it, the first thing you should do is wrap it properly to prevent freezer burn and keep it fresh for the longest amount of time.
Once you defrost the chicken in the microwave or allow it to thaw in the refrigerator, you'll be able to use the sense tests to determine if the chicken is still good to eat. Once it's defrosted, you can keep it in the fridge for up to two days before you need to cook it.
Thawed chicken shouldn't be refrozen more than once.
The best way to know if the chicken has dried out or gotten freezer burn is to taste it after it's been cooked. You can also get a pretty good idea if it has freezer burn if you see ice crystals in the bag you stored the chicken in.
This means that liquid has leaked out of the chicken and will be dry. You can also look for white streaks in the frozen chicken, indicating freezer burn.
Store it in the refrigerator
It's essential to properly store raw chicken to stay fresh for the longest amount of time. Using an air-tight container will help with this. Otherwise, you can use a special tool and bags to vacuum seal the chicken as you see in stores.
Wrap the chicken in plastic wrap, store it in a zip-top bag, or keep it in a plastic container with a lid. Keep in mind that as chicken sits in the fridge, it will leak out the liquid which needs to be contained.
If this liquid gets on the refrigerator shelf, be sure to wipe it down thoroughly with bleach. If it drips on other food, throw the food away. The bacteria in raw chicken can easily infect surfaces or other foods.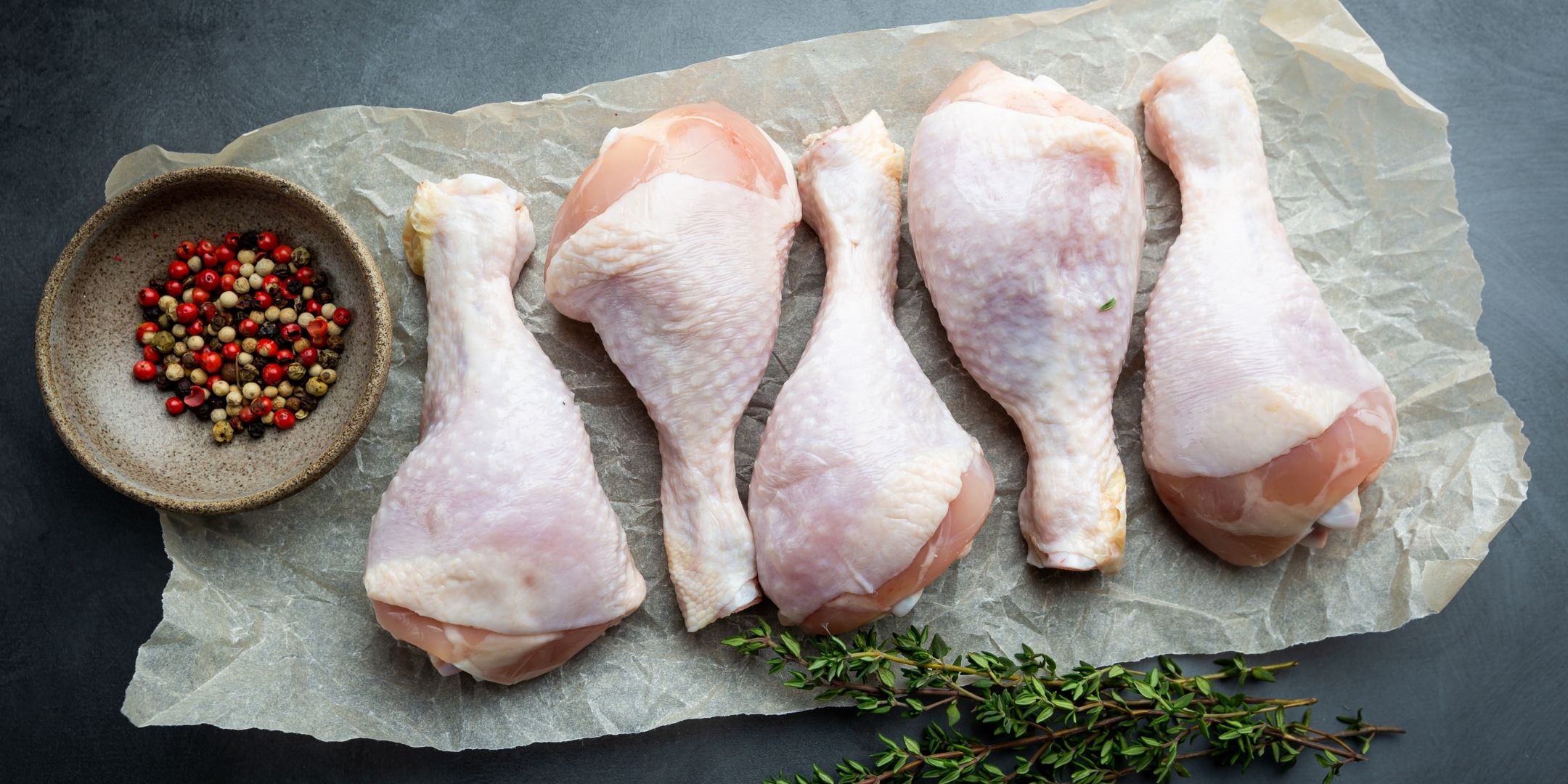 Safely handle chicken
Raw chicken can contain E. Coli, salmonella, streptococcus, or other harmful bacteria that make you sick. These bacteria can transfer by touching raw chicken and then touching other foods, tools, surfaces, or your face, and it can also transfer if chicken juice gets on any of these things.
Be sure to wash your hands immediately after handling raw chicken and before you touch anything else. Wash your cutting board, tools, dishes, knives, or anything else that comes in contact with it with hot water and disinfecting soap. You may also want to spray your surfaces with a bleach solution.
These precautions shouldn't discourage you from eating chicken by any means! It is, however, important to make sure you handle raw chicken with care.
Conclusion
Raw chicken can stay in the refrigerator for up to two days. After that, it's essential to check to make sure it hasn't gone bad before eating or freezing it for later. Use your five senses to determine if it's still good to eat and store it properly, so it keeps fresh for the longest amount of time. After you've touched raw chicken, be sure to clean up thoroughly with hot soapy water.