The star of this dish is the roasted butternut squash sauce. It's is a perfect weeknight meal filled with fall flavors of roasted butternut squash, celery, and onions. A touch of cream rounds out the savory bite of Italian sausage.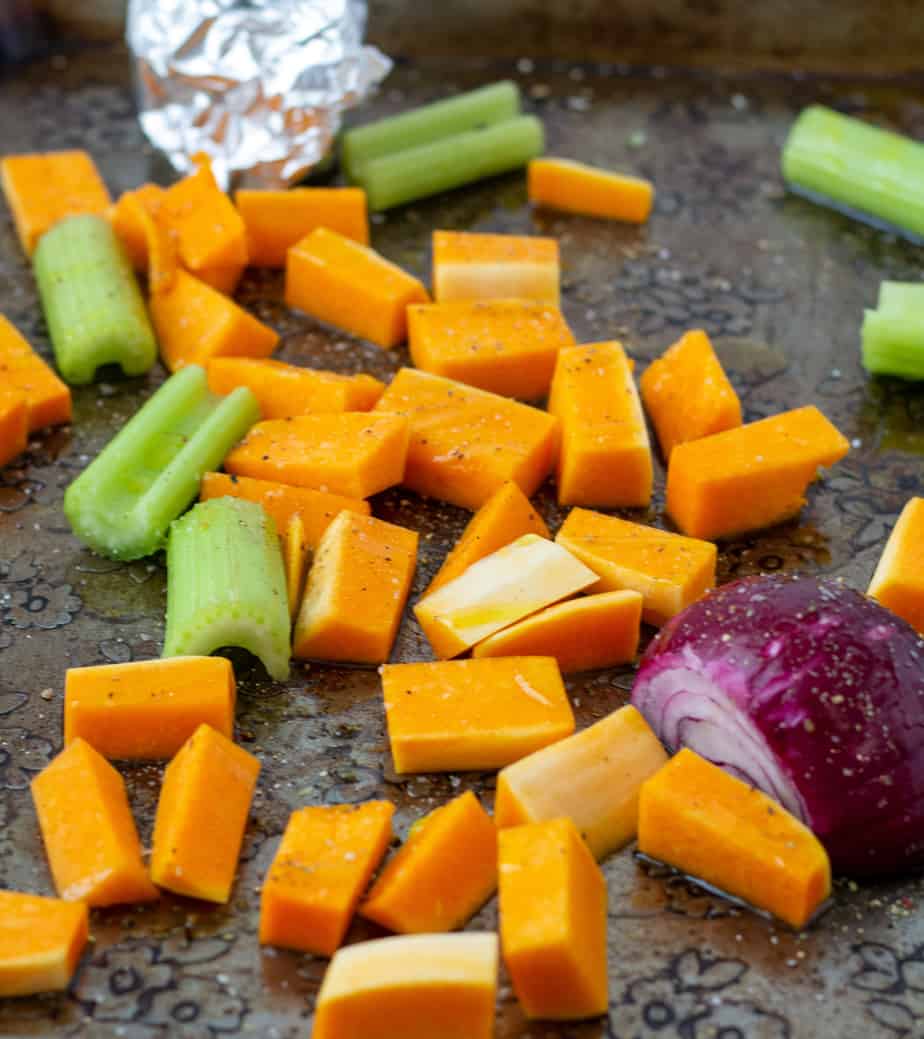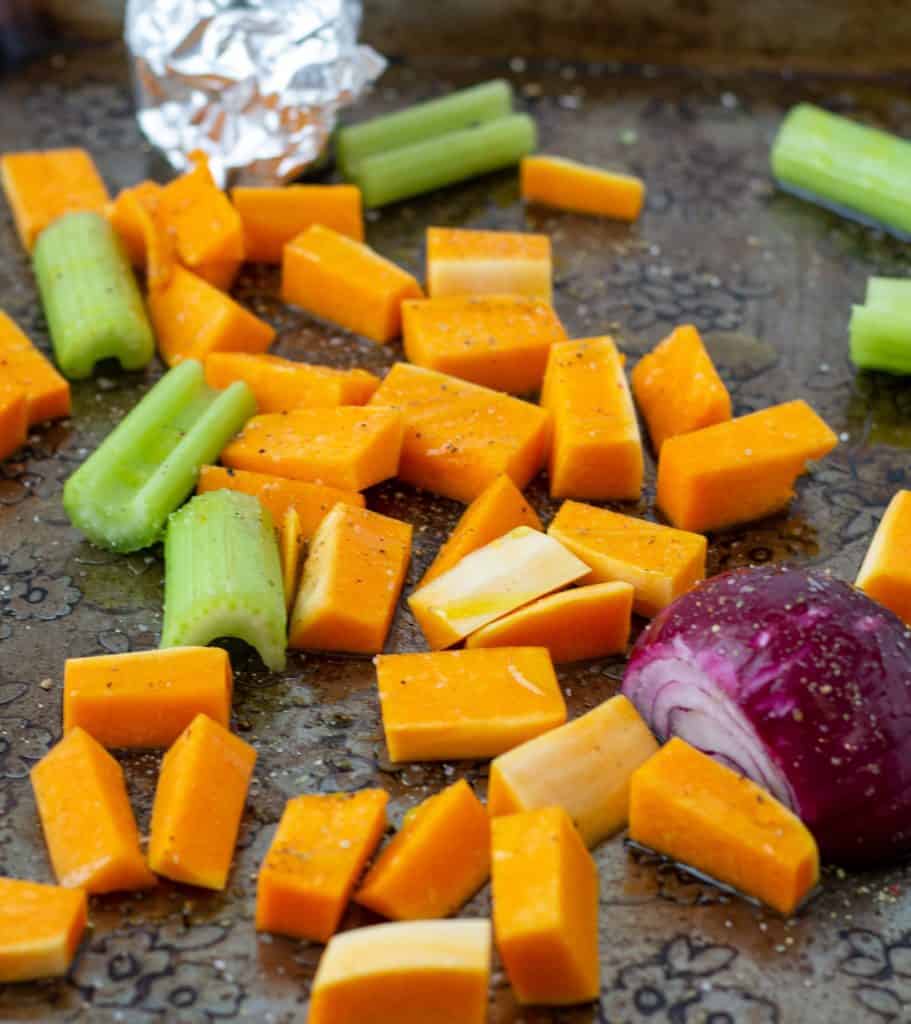 Roasting seasonal vegetables is an easy way to bring all those rich flavors together. It gives them a deeper character than by cooking with any other method. It's also the set-it-and-leave-it kind of cooking I like to do. When a recipe is a bit more involved, I tend to save that for a day when I have more time. Luckily, this recipe is perfect for any weeknight. Let me tell you why.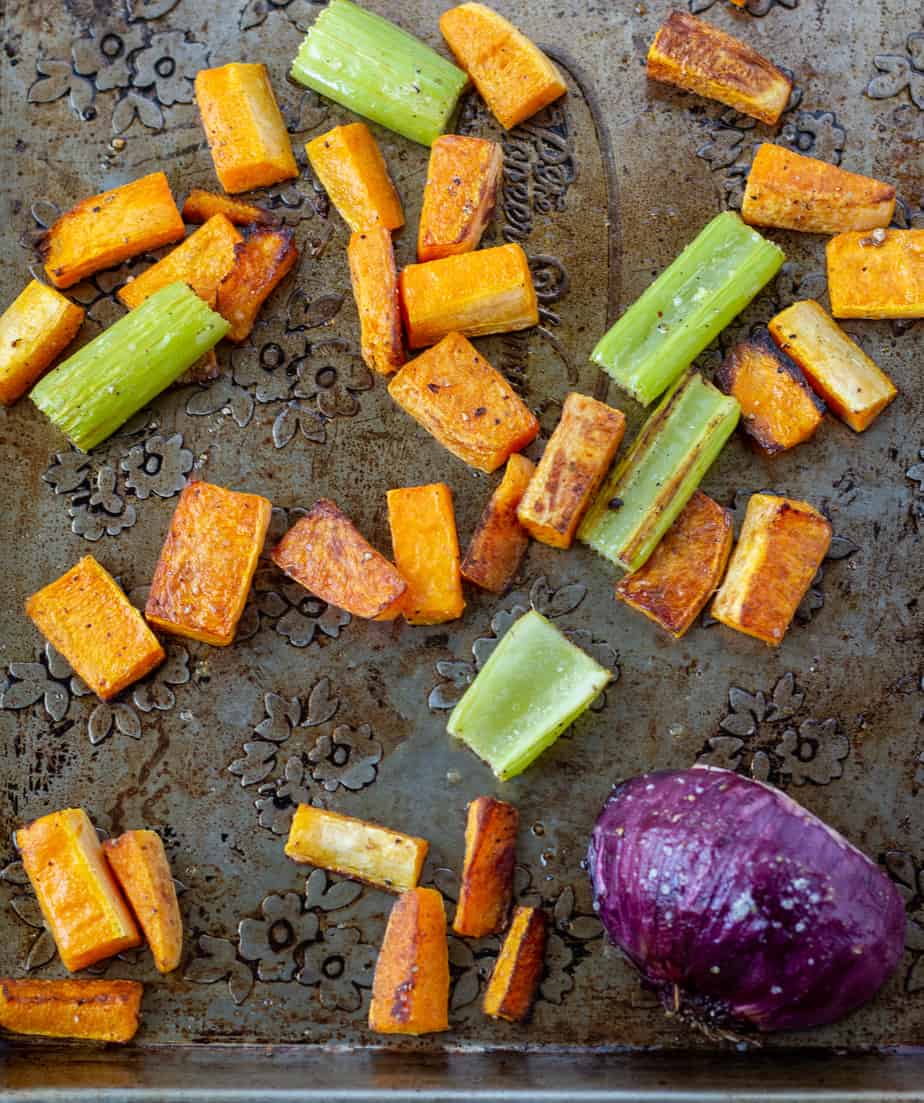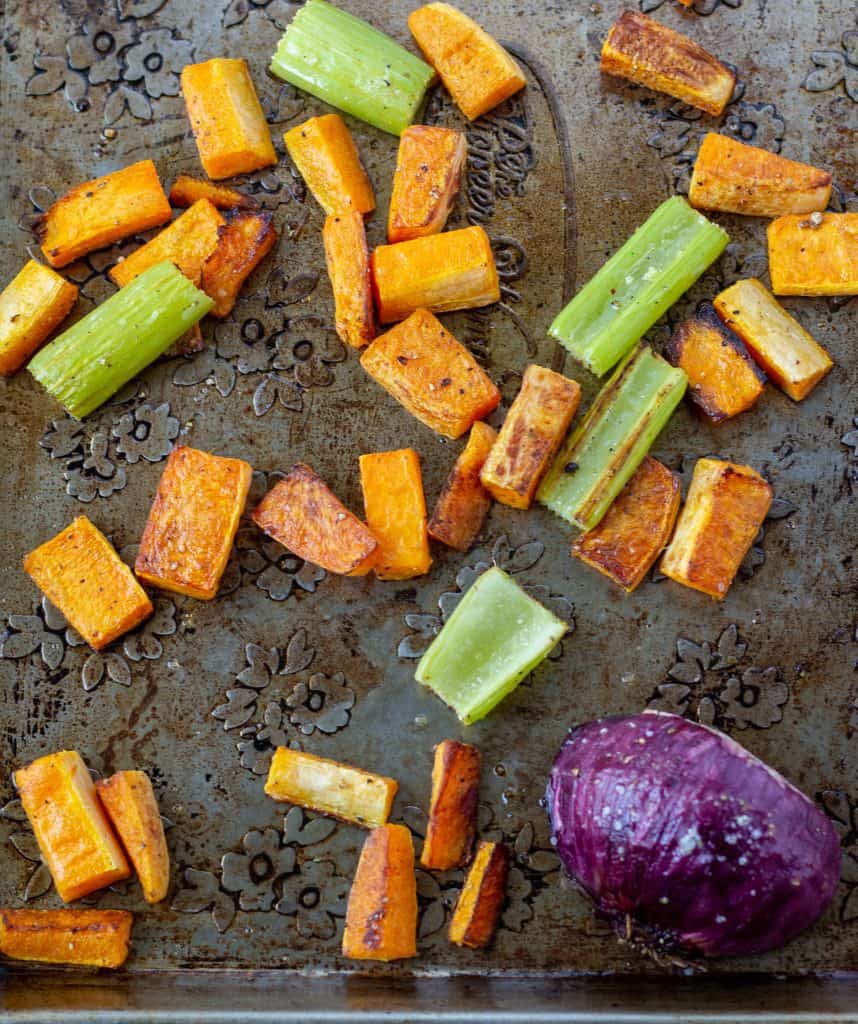 Why this pasta with butternut squash sauce is so easy...
There are only a few steps in this recipe.
Roasting veggies is more convenient than sautéing.
Blend the veggies together for a rich sauce that's done in minutes.
Grab a plate, fill it with pasta, layer it with sauce, and you're done! (Now where's my glass of wine...)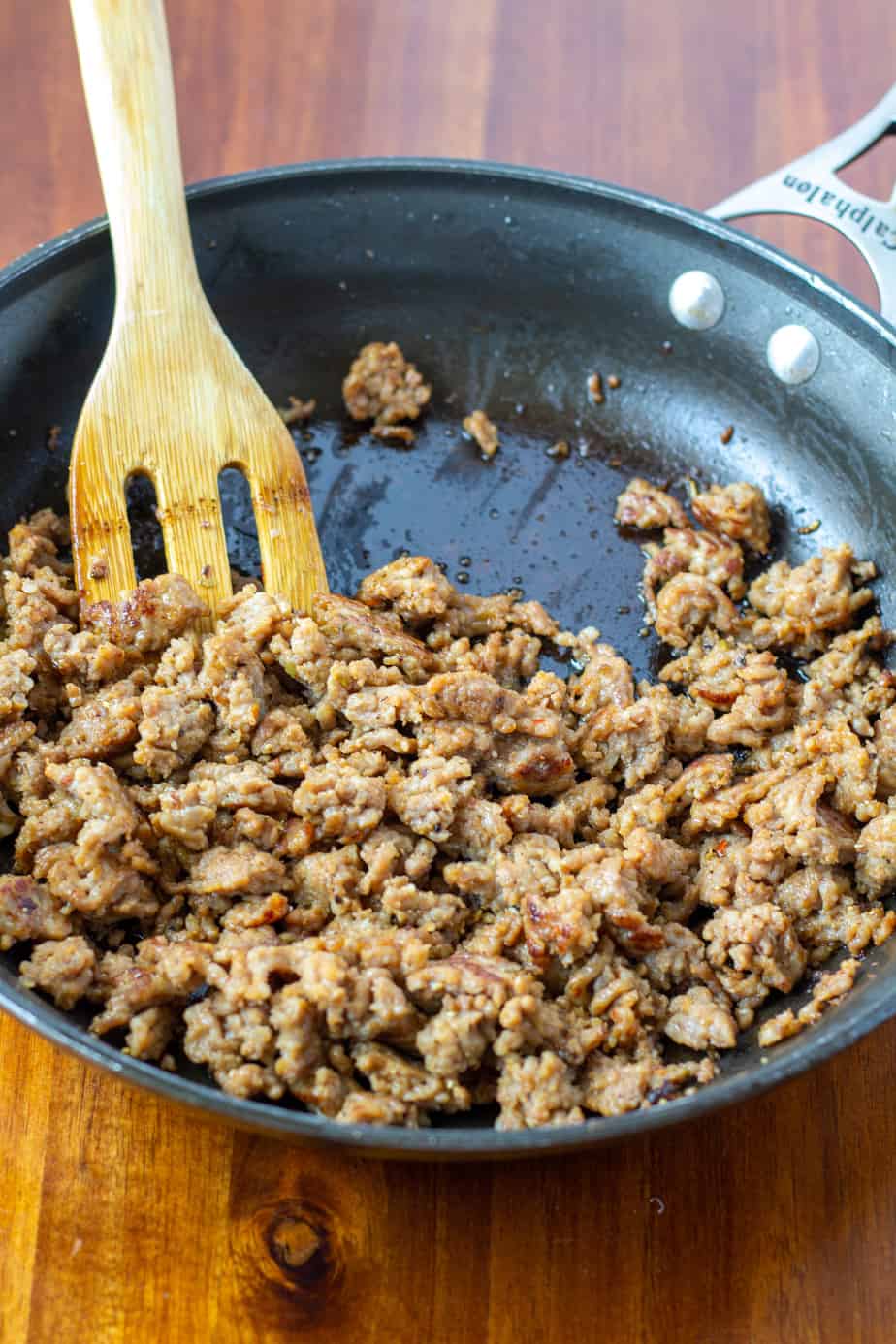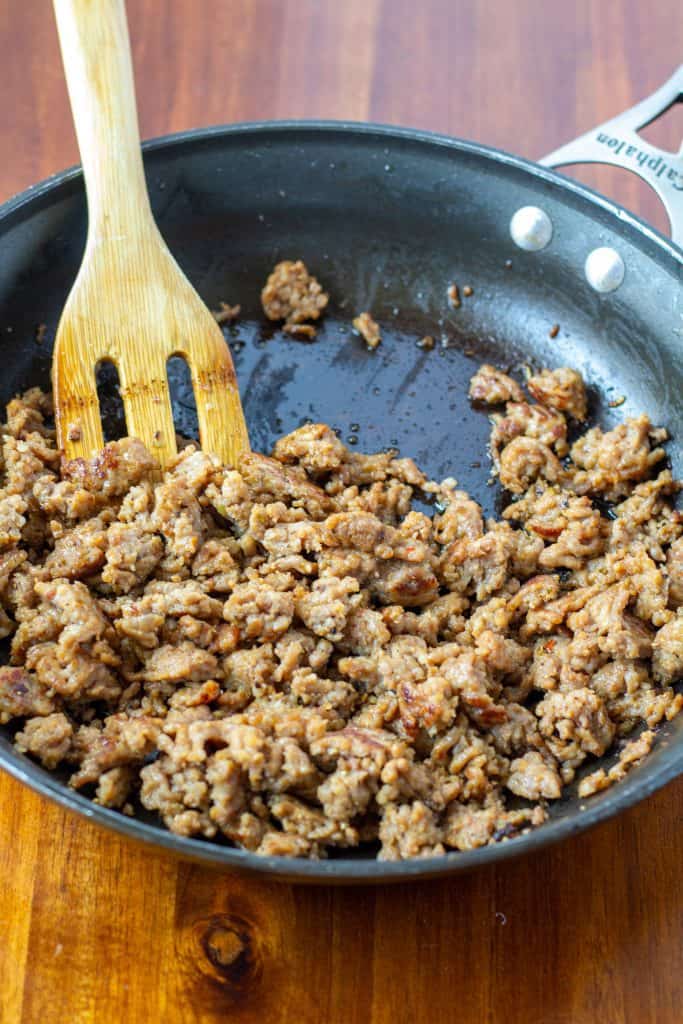 When I went to the store last week, I walked through the produce section and tried to decide what I wanted to eat. A huge display right in the center was filled with these beautiful bulbous gourds. I always love the somewhat sweet flavor of butternut squash this time of year and wanted to make something that featured it for dinner. This squash is tough and needs to be thoroughly broken down in order to eat. I knew roasting it with some other seasonal veggies would be just right. Since the sauce would end up being a bit on the sweet side, I decided to pair it with Italian sausage. It ended up being the BEST pairing.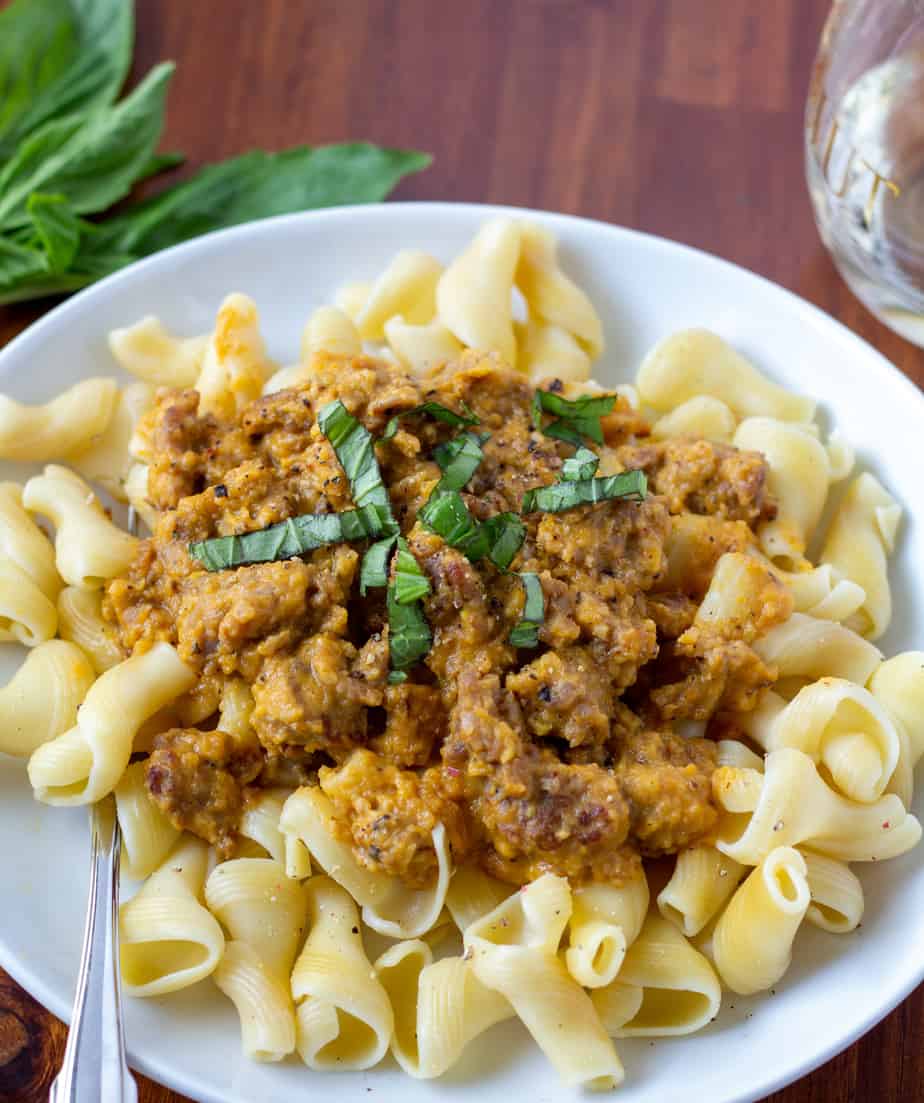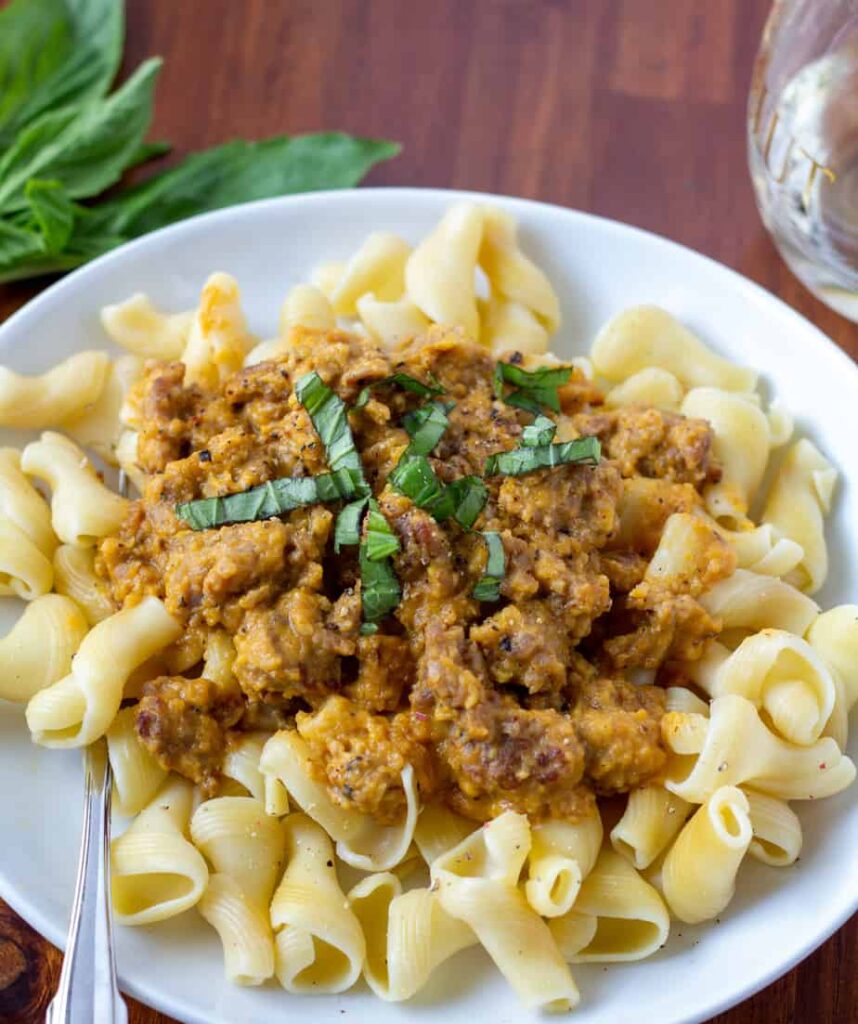 If you try it out, let me know how it goes in the comments or on Instagram, Facebook, or Pinterest.
Pasta with Roasted Butternut Squash sauce
Equipment
sheet pan, sauté pan, medium-sized pot, and blender
Ingredients
½

butternut squash

roughly chopped

½

red onion

2

celery

roughly chopped

1

head of garlic

1

pound

Italian sausage

12

ounces

pasta

1

cup

chicken broth

½

cup

heavy cream

salt & pepper

2

tablespoons

basil

thinly sliced
Instructions
Heat the oven to 400 degrees.

Roast the squash, onion, celery, and head of garlic for 30 minutes, stirring halfway through. Cut the top of the garlic off and wrap in a packet of aluminum foil.

Sauté sausage until browned.

Boil the pasta until al dente.

Squeeze the garlic cloves from the head. You only need to use 3 or 4 cloves for the recipe. Blend the veggies, chicken broth, cream, a pinch of salt, and a few grinds of pepper until smooth.

Add the sauce to the pan with the sausage and heat through.

Cover the pasta with the sauce, and top with the sliced basil.
Notes
** Garlic roasts best if you wrap it in aluminum foil first. In order to do this, cut the top off the head and wrap in a packet (not too tightly) of foil. It comes out very hot, so let it cool for a few minutes before sqeezing out the cloves. You only need to use 3 or 4 cloves for this recipe. You can save the rest for another use.