Making whipped cream at home is incredibly easy and way more delicious than buying the bottled version. Just 3 ingredients and a mixer are all you need.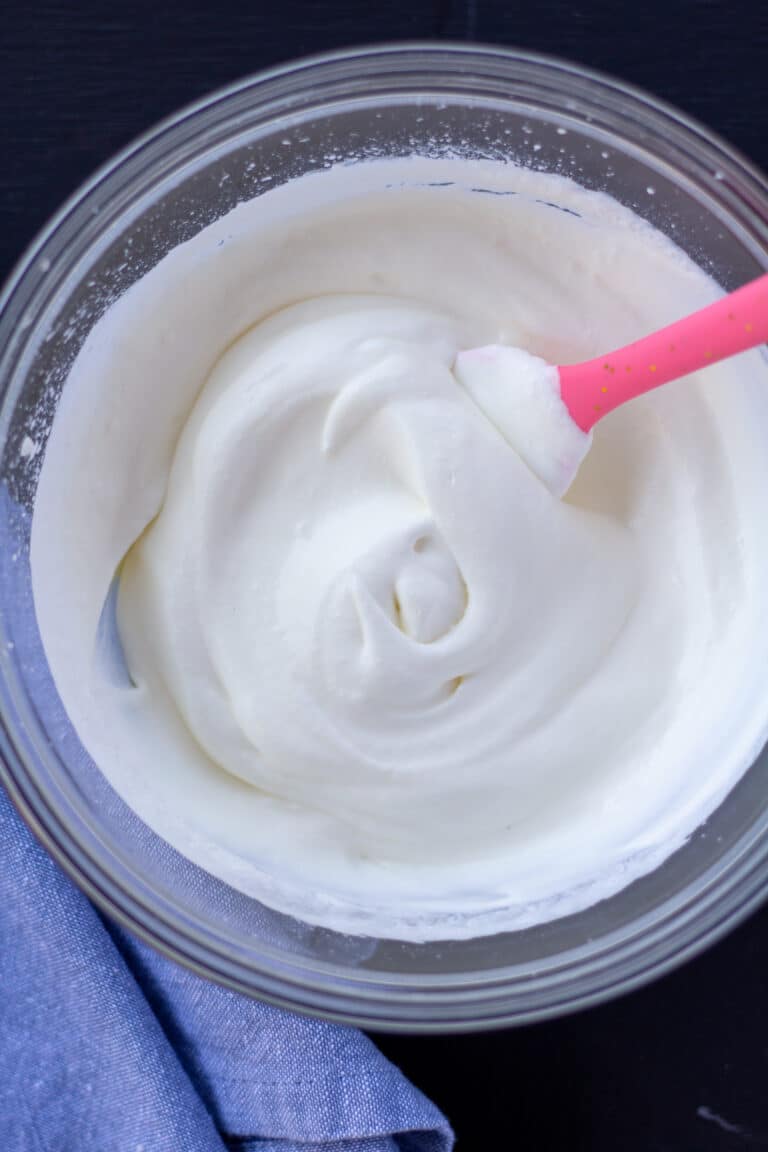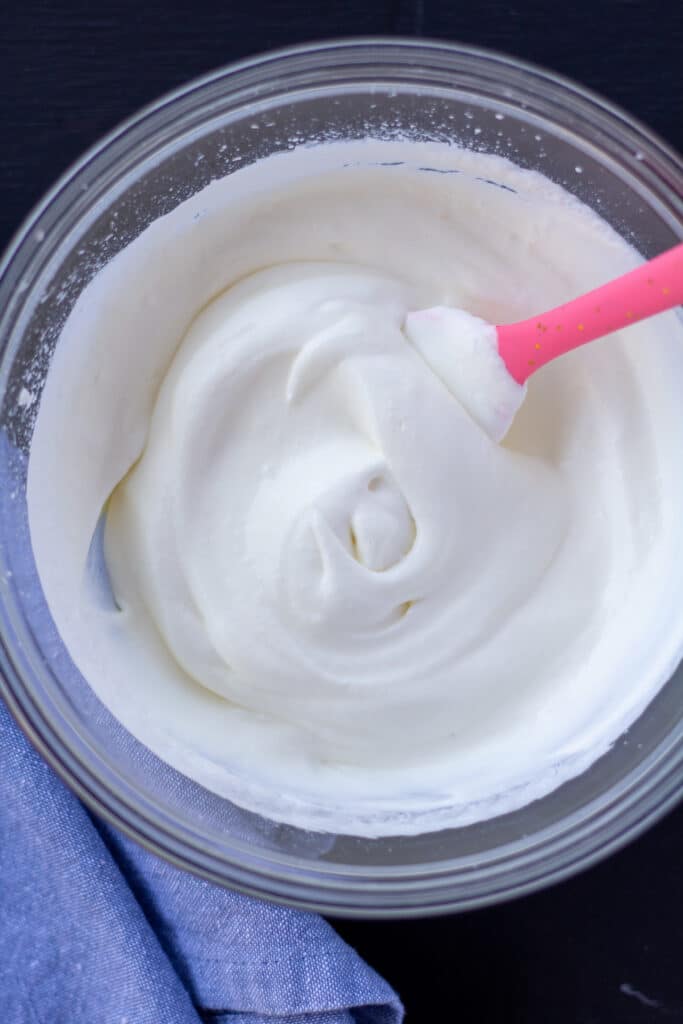 I'm one of those people who, if asked if they want whipped cream on that, I will look at you like, "Uh... duh!." Who DOESN'T want whipped cream on their pancakes, waffles, hot cocoa, bowl of strawberries, directly inserted into their veins?? My kids eat it right out of the bowl (I'm not going to lie, so do I). I'll show you how to get sweet fluffy whipped cream every time with just three ingredients.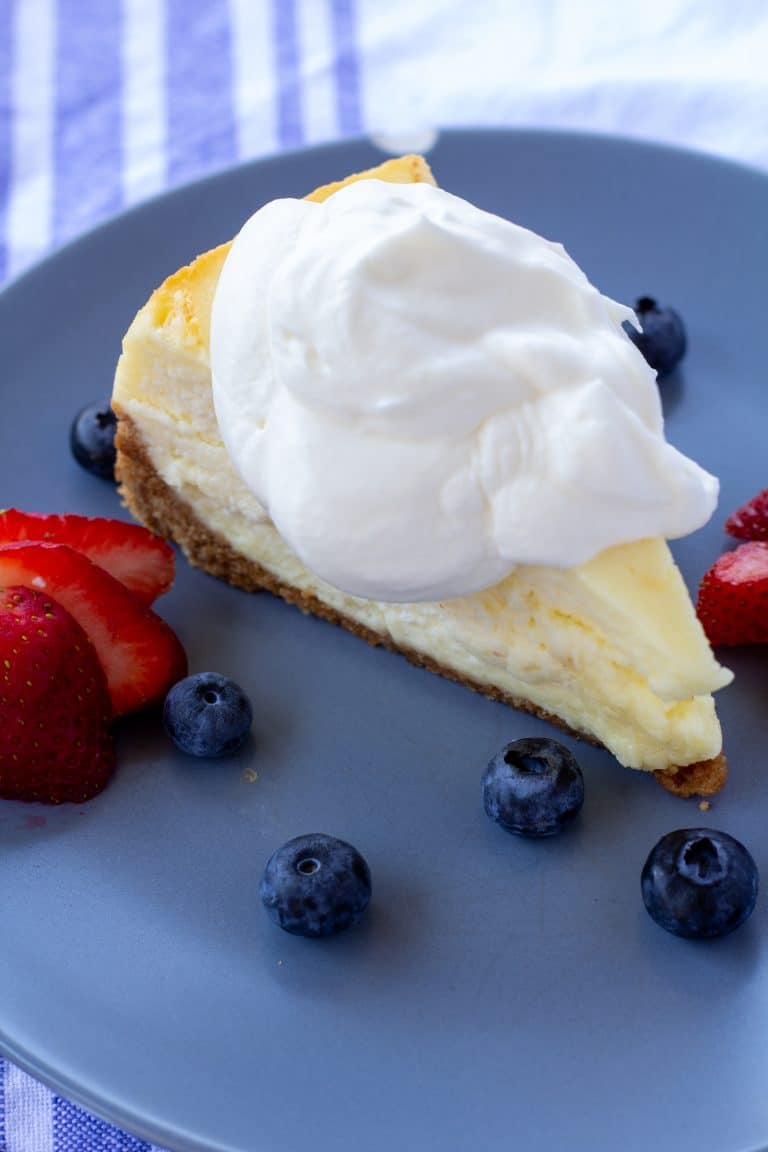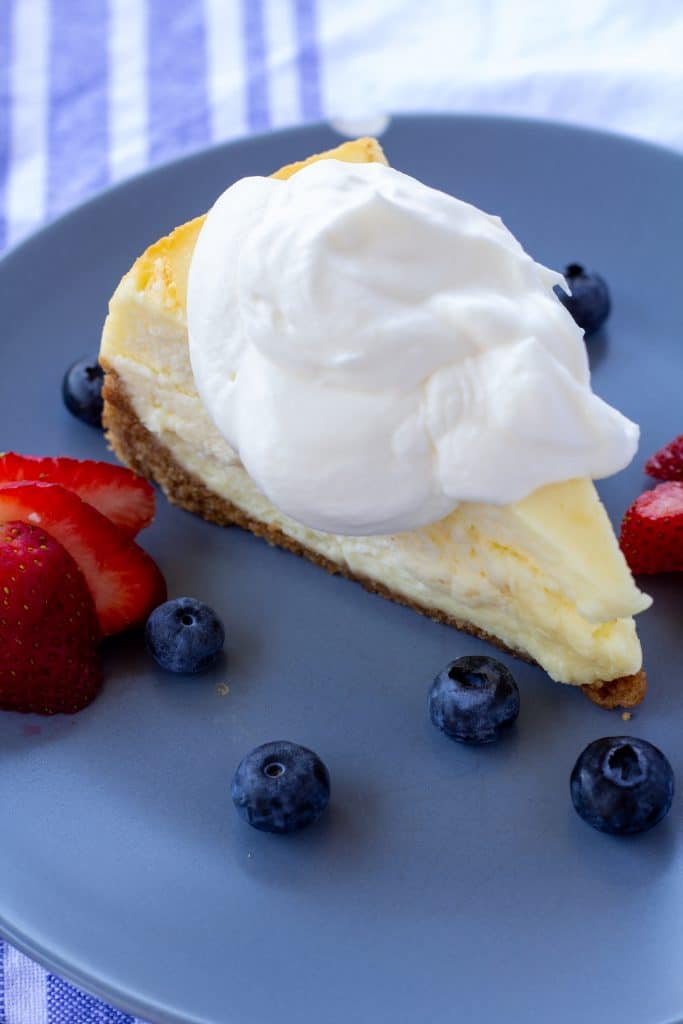 How to make homemade whipped cream
With just three ingredients and an electric mixer, you can make this whipped topping in under five minutes. All you need is heavy whipping cream, confectioners' sugar, and vanilla extract. Combine them all together using a stand mixer or immersion blender (my favorite) to create homemade whipped cream in between making a single batch of pancakes. Anything that easy, I call a win.
Steps:
Pour cold heavy whipping cream into the bowl of a stand mixer or a glass bowl if you're using an immersion blender.
Add the confectioners' sugar and vanilla to the cream.
Stir the cream using the mixer until you see medium peaks.
Top your dessert or breakfast!
What's the difference between soft, medium, and hard peaks with your whipped cream?
When making whipped cream or mixing egg whites for angel food cake, you'll be instructed to make the peaks soft, medium, or hard. This indicates how thick the liquid is to get.
Soft peaks: Soft peaks droop off the end of the mixer. They are still a bit liquid-y.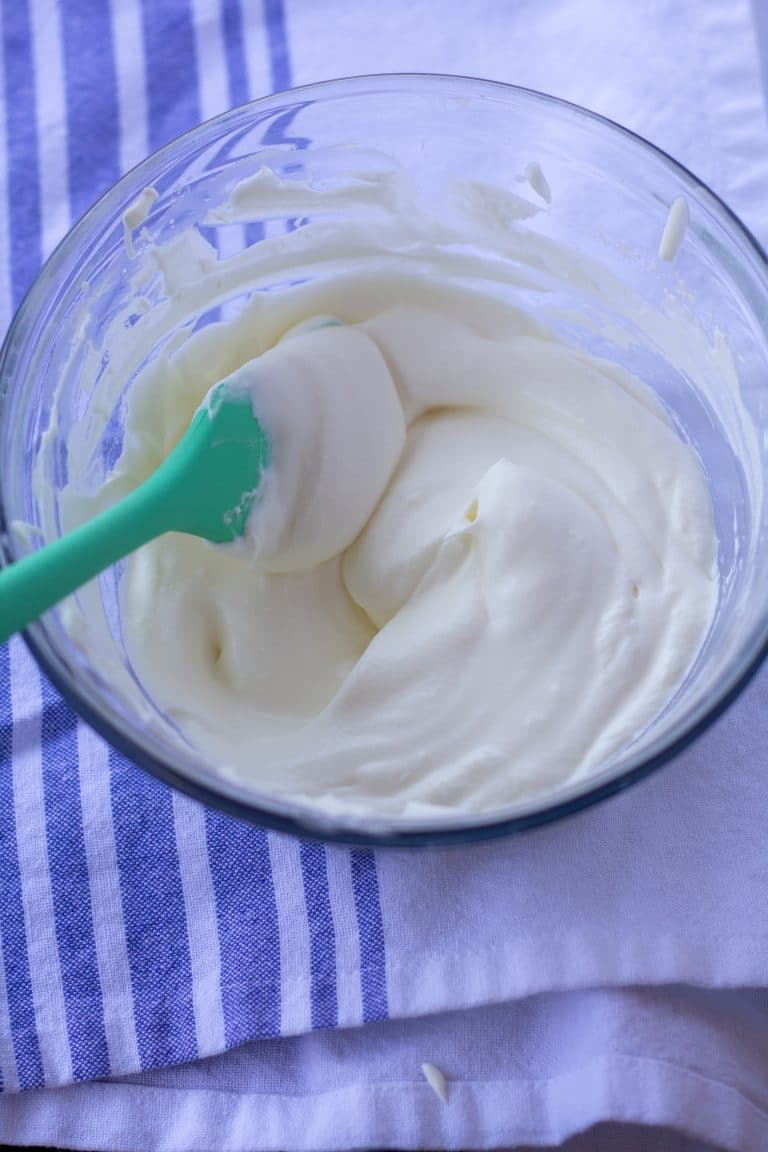 Medium peaks: Medium peaks are still soft but no longer liquid-y. The droop slightly from the end of the mixer.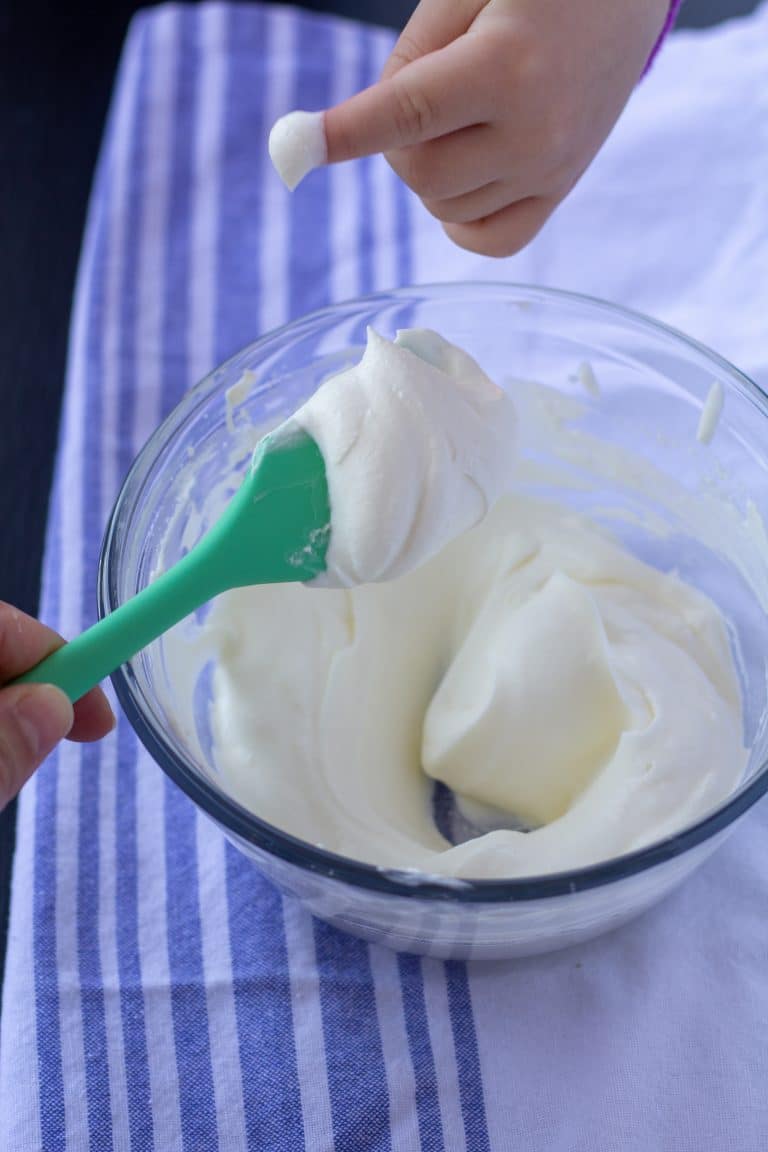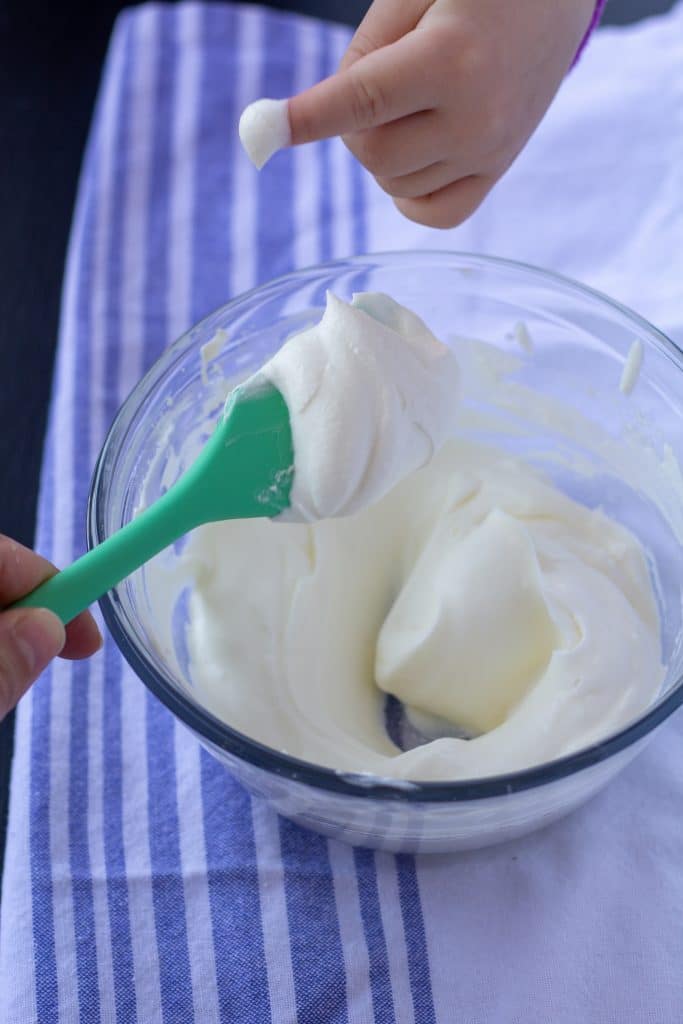 Hard or stiff peaks: Hard peaks are very stiff and don't droop from the end of the mixer at all.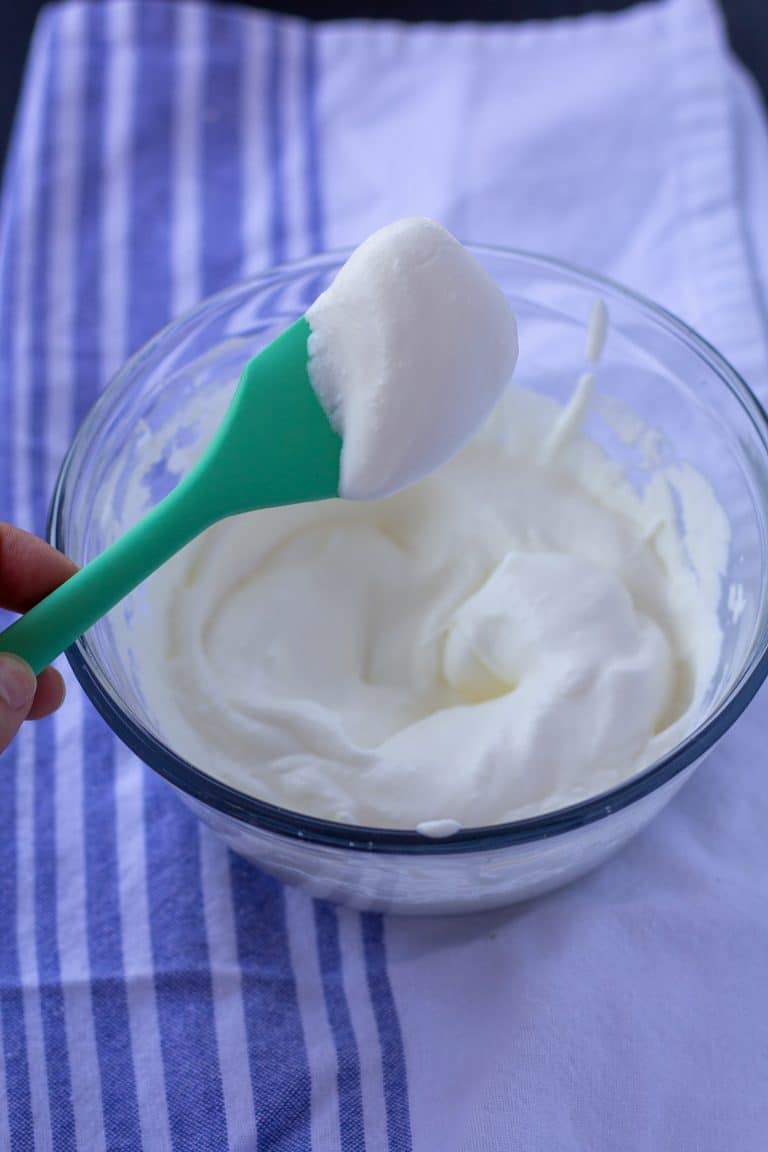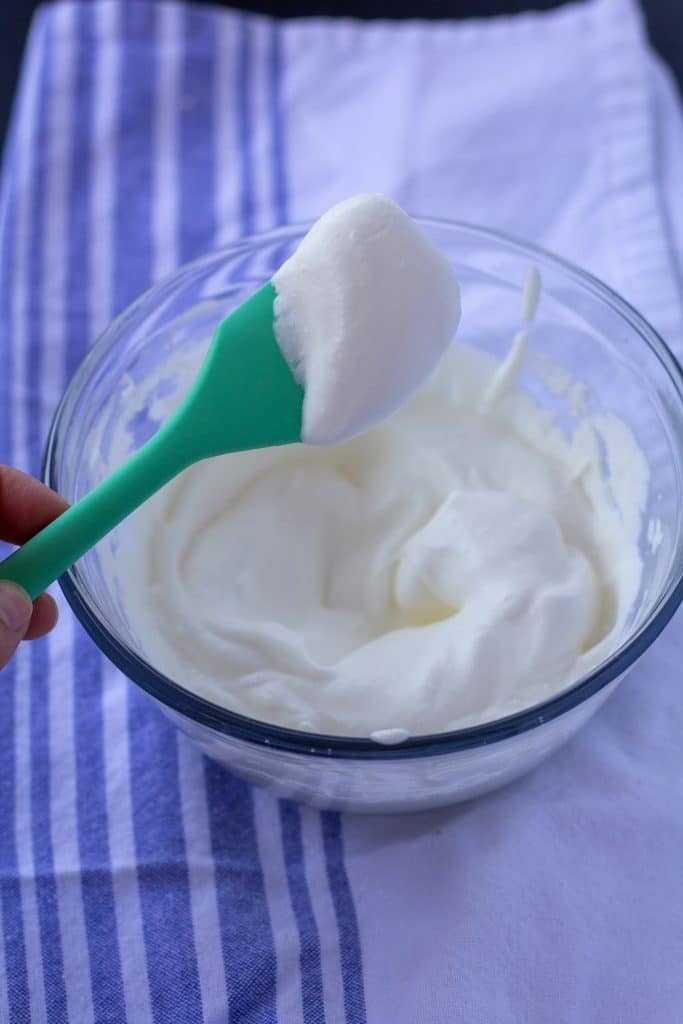 Over-done: When you've over-mixed altogether and the cream separates and becomes lumpy rather than smooth.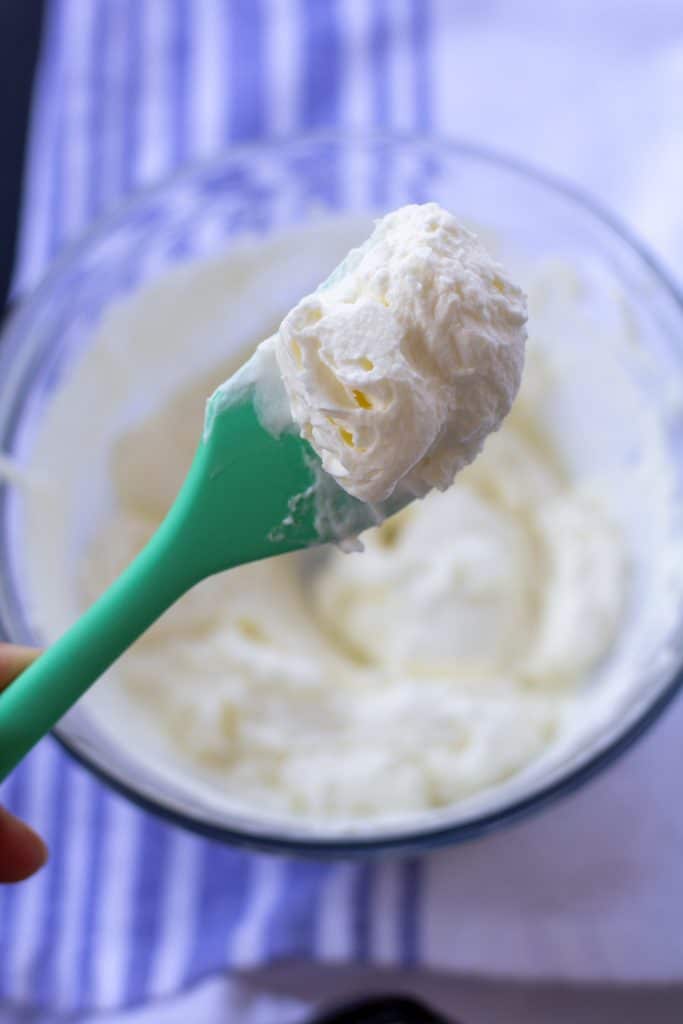 How to store your whipped cream
Fridge: You can keep it in an air-tight container in the fridge for up to 3 days. After that, it will begin to break down and be too viscous.
Freeze: You can also freeze it for up to 3 months. After thawing, it may be a little runny; just use a mixer to get it back to the right viscosity.
Thaw: Let it thaw in the refrigerator for 6 hours. Or you can let it thaw on the counter for up to two hours. Don't leave it out longer than that, though, or you risk contamination.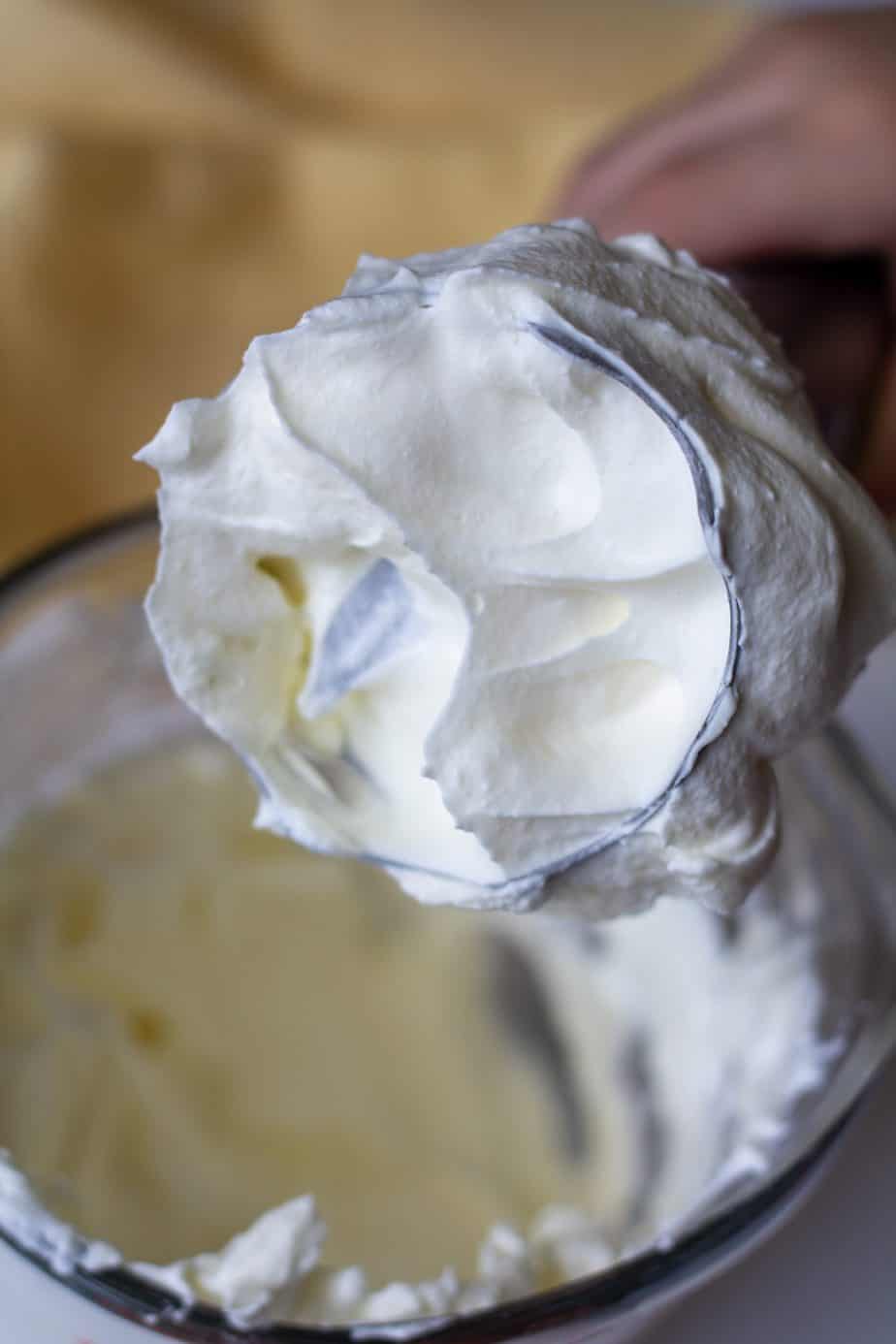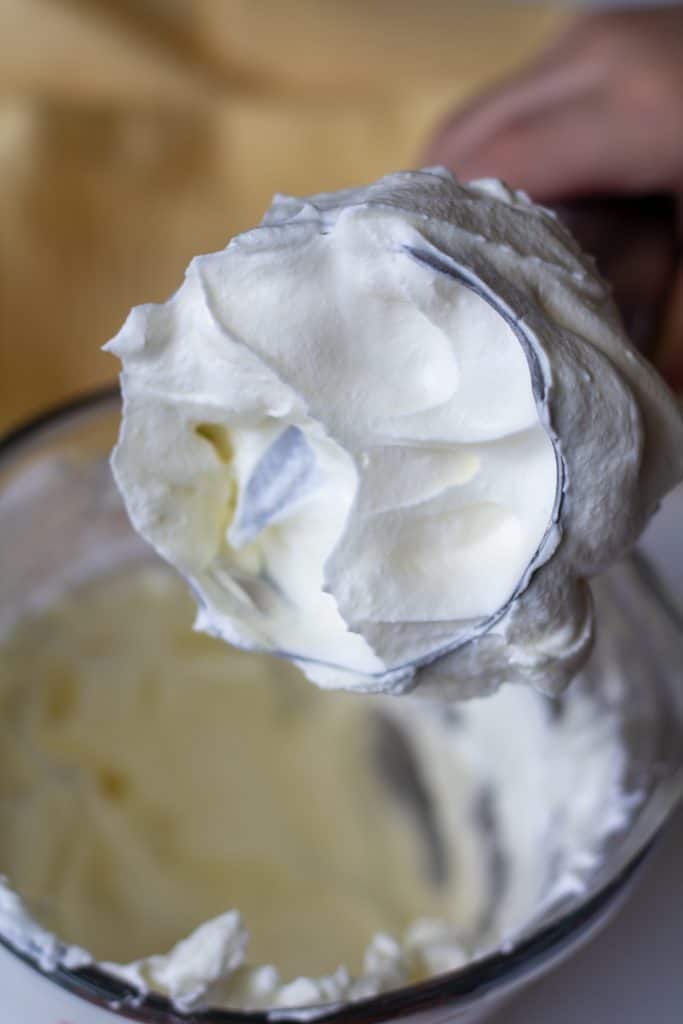 If you try it out, let me know how it goes in the comments or on Instagram, Facebook, or Pinterest.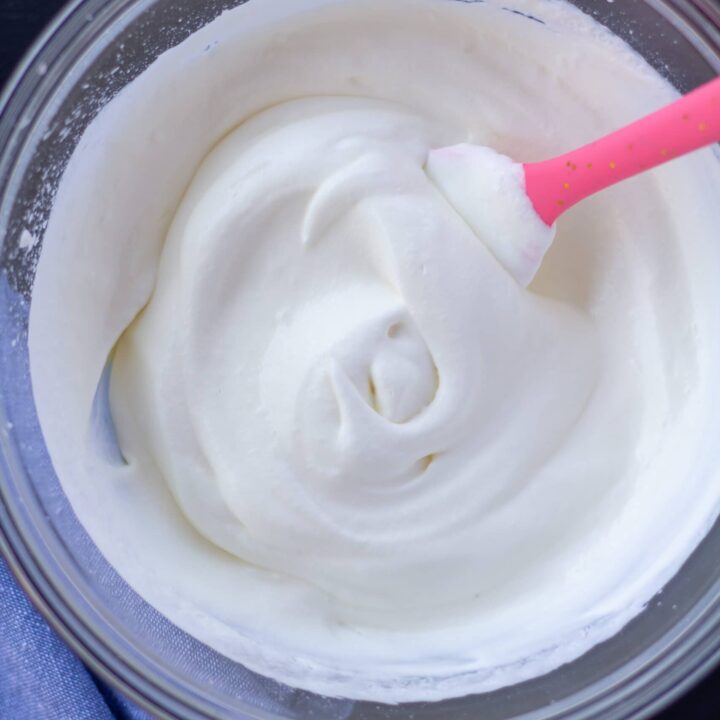 Easy Homemade Whipped Cream
Homemade whipped cream is oh so fluffy and creamy and perfect as a topping or straight from the bowl.
Ingredients
1 cup heavy whipping cream
1 tablespoon confectioner's sugar
1 teaspoon pure vanilla
Instructions
Combine all ingredients in a glass measuring cup and blend until medium peaks form using the immersion blender.
Notes
You can also use the whisk on a stand up blender like a KitchenAid for this.
Nutrition Information:
Yield:

4
Serving Size:

¼ cup
Amount Per Serving:
Calories:

213
Total Fat:

21g
Saturated Fat:

14g
Trans Fat:

1g
Unsaturated Fat:

6g
Cholesterol:

67mg
Sodium:

16mg
Carbohydrates:

4g
Fiber:

0g
Sugar:

4g
Protein:

2g