A review of the Air Fryer, how it works, awesome recipes, and where to buy it. This will be your new favorite kitchen appliance! One of my favorite things to make is are these crispy brussel sprouts.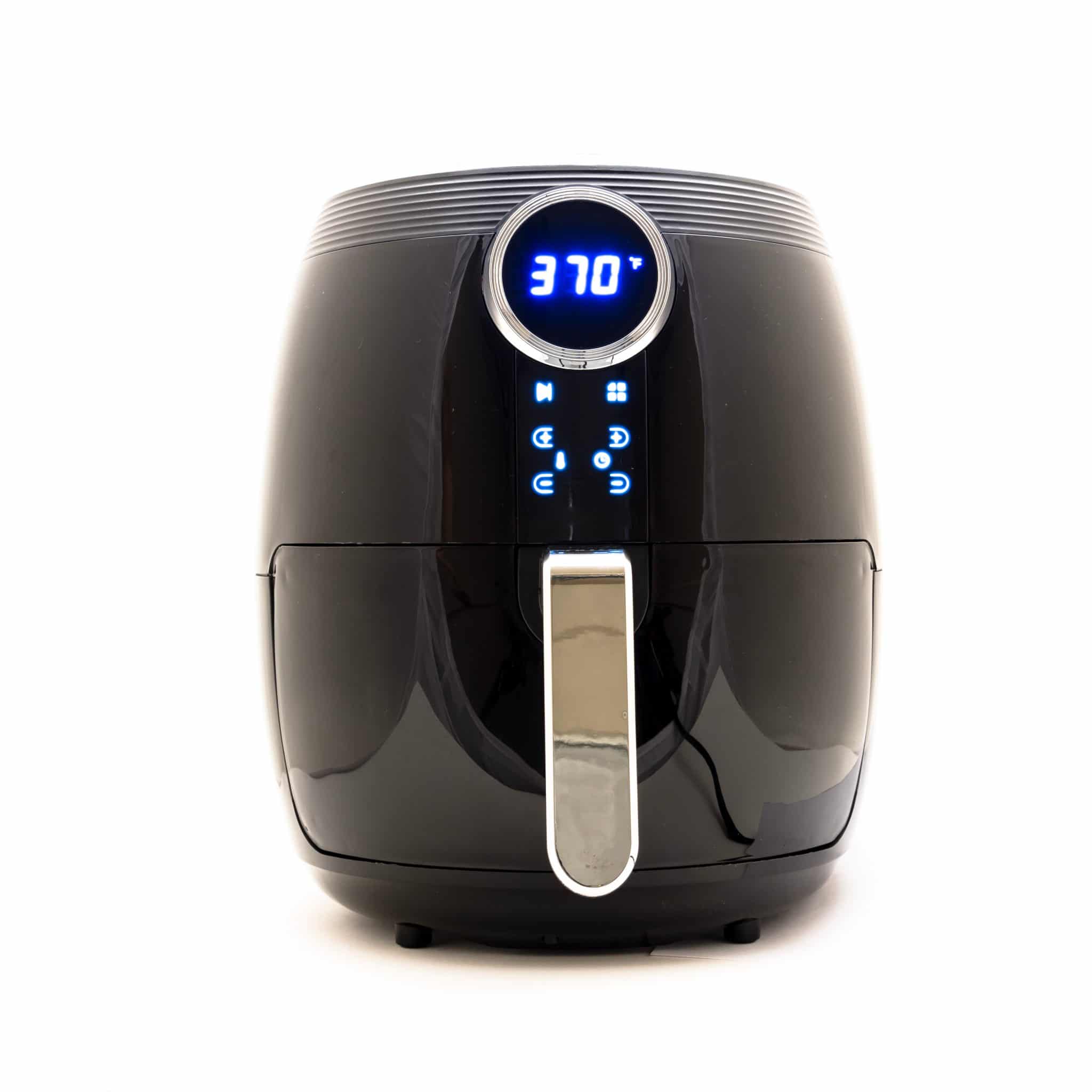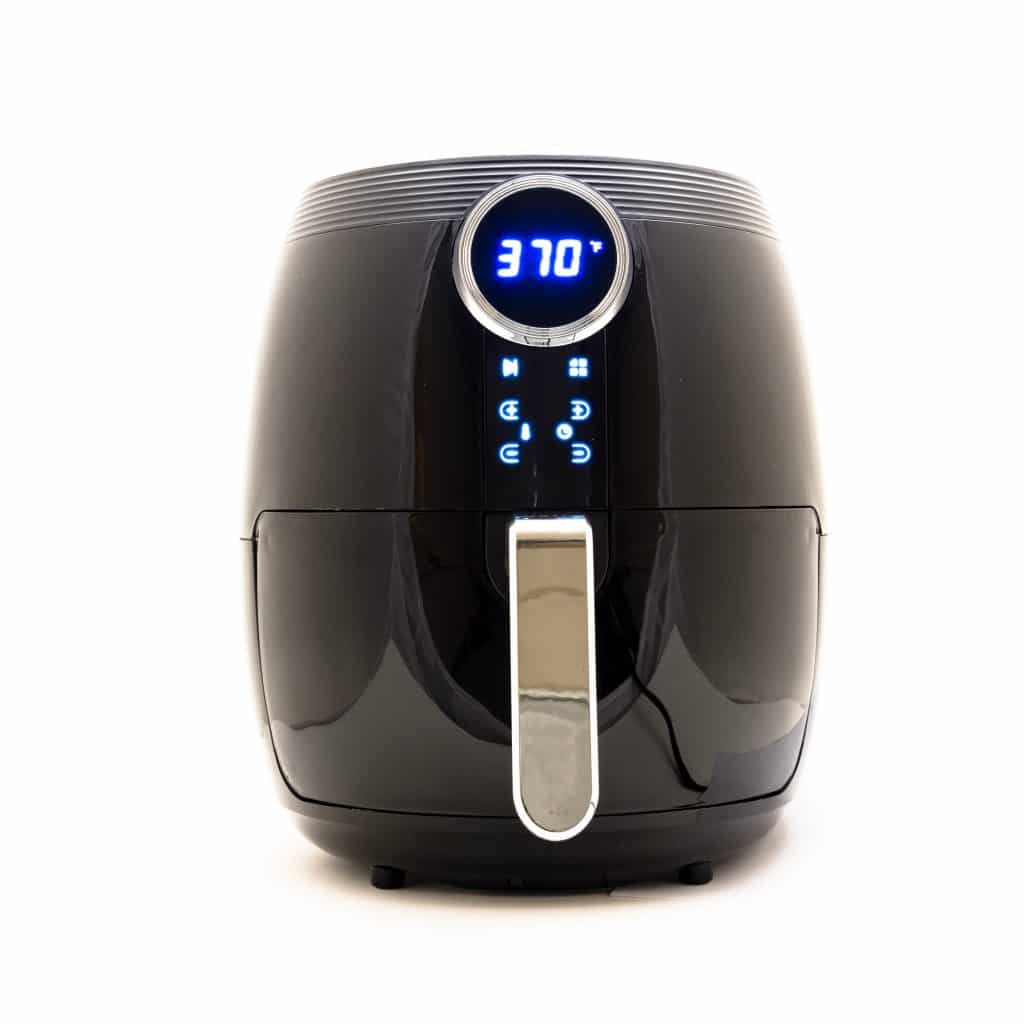 Some of the links below are affiliate links, meaning, at no additional cost to you, I will earn a small commission if you click through and make a purchase.
When I first heard about air fryers I was skeptical but interested. How will this help me? Is it worth the money, and more importantly, the counter space? I decided to get one to see for myself.
I ordered the GoWise Digital Air Fryer and a recipe book from Amazon two years ago and have used it almost every week for a year. Eventually, the basket started coming apart and then I bought the Instant Pot Vortex Plus Air Fryer with Rotisserie. This baby is seriously awesome! Did I mention it has a rotisserie function??!!
It's definitely been worth the money I spent AND my limited counter space for this handy appliance!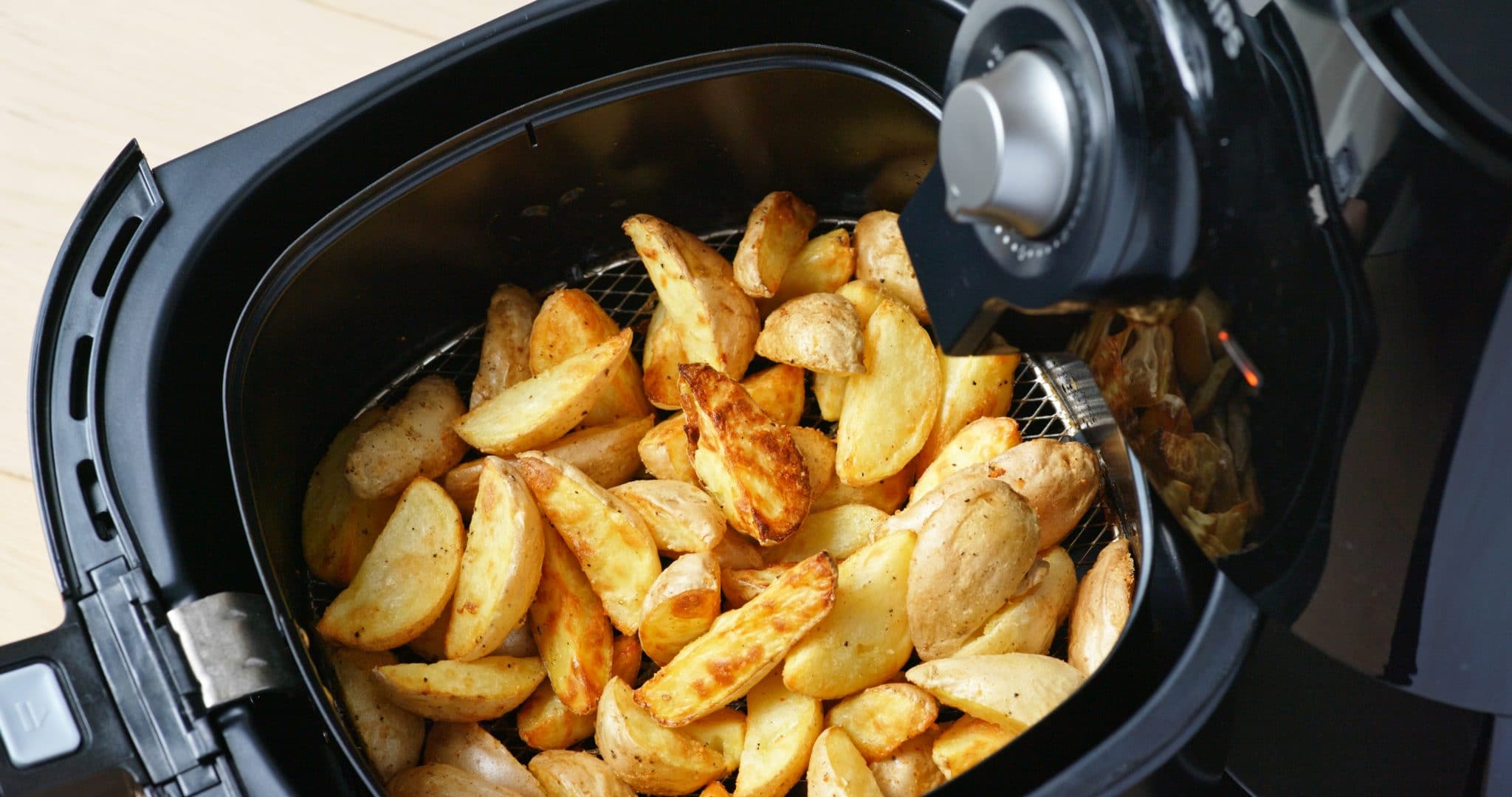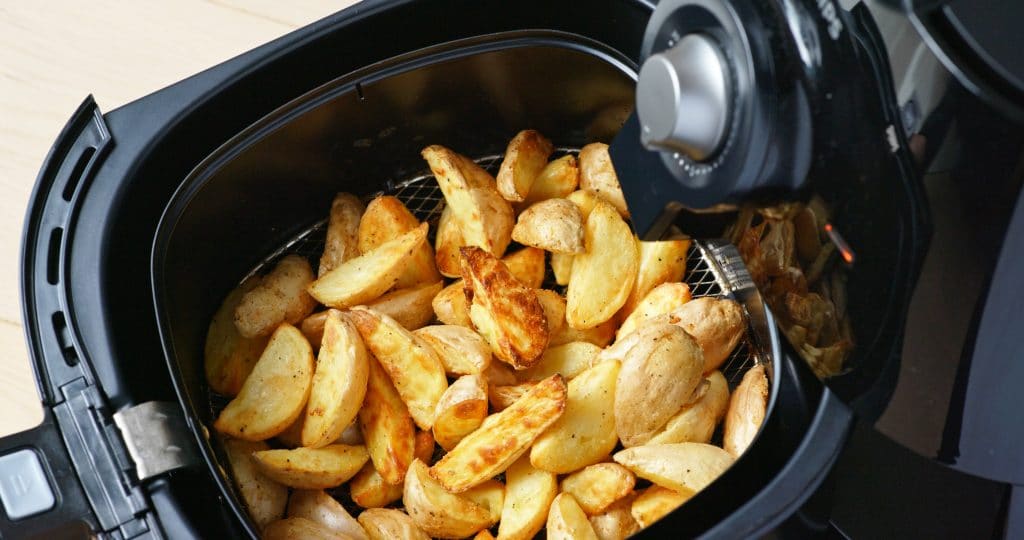 How it works
Air fryers are more simple than they sound. They have 4 basic components; a basket or racks for the food, a temperature/timer gauge, a heating coil, and a fan.
You set the temperature and timer as you would on a regular oven, and the heating element brings the air in the body of the unit to that setting. The fan then circulates the air all around the top and bottom of the food in the basket. This cooks the food all the way through and creates a crispy layer on the outside. This is where the term "fryer" comes from, even though there's no actual frying going on.
How to get great results with an Air Fryer
Cook in one layer: Lay your food in a single layer to ensure the air can completely surround it. This will help it cook all the way through and make the outside nice and crispy. If you need to cook something (like french fries) that can't be laid in one layer, just make sure to stir or flip them around about halfway through. If you try to cook bigger items in a batch, keep in mind the cooking time will increase.
Dry food first: In order to get a nice browning on your meats and vegetables, pat it dry first. This will help avoid steaming rather than crisping.
Use a sling: Put a layer of foil or parchment paper in the bottom of the basket for fish or anything that may fall through the holes. Keep in mind this will prevent browning on the bottom, but a good flip or toss will help with this.
Use a thin coat of oil: Spraying or tossing most things in a little oil can help it get crispier. If you would rather, cook it without oil and then put a little on after cooking for added flavor.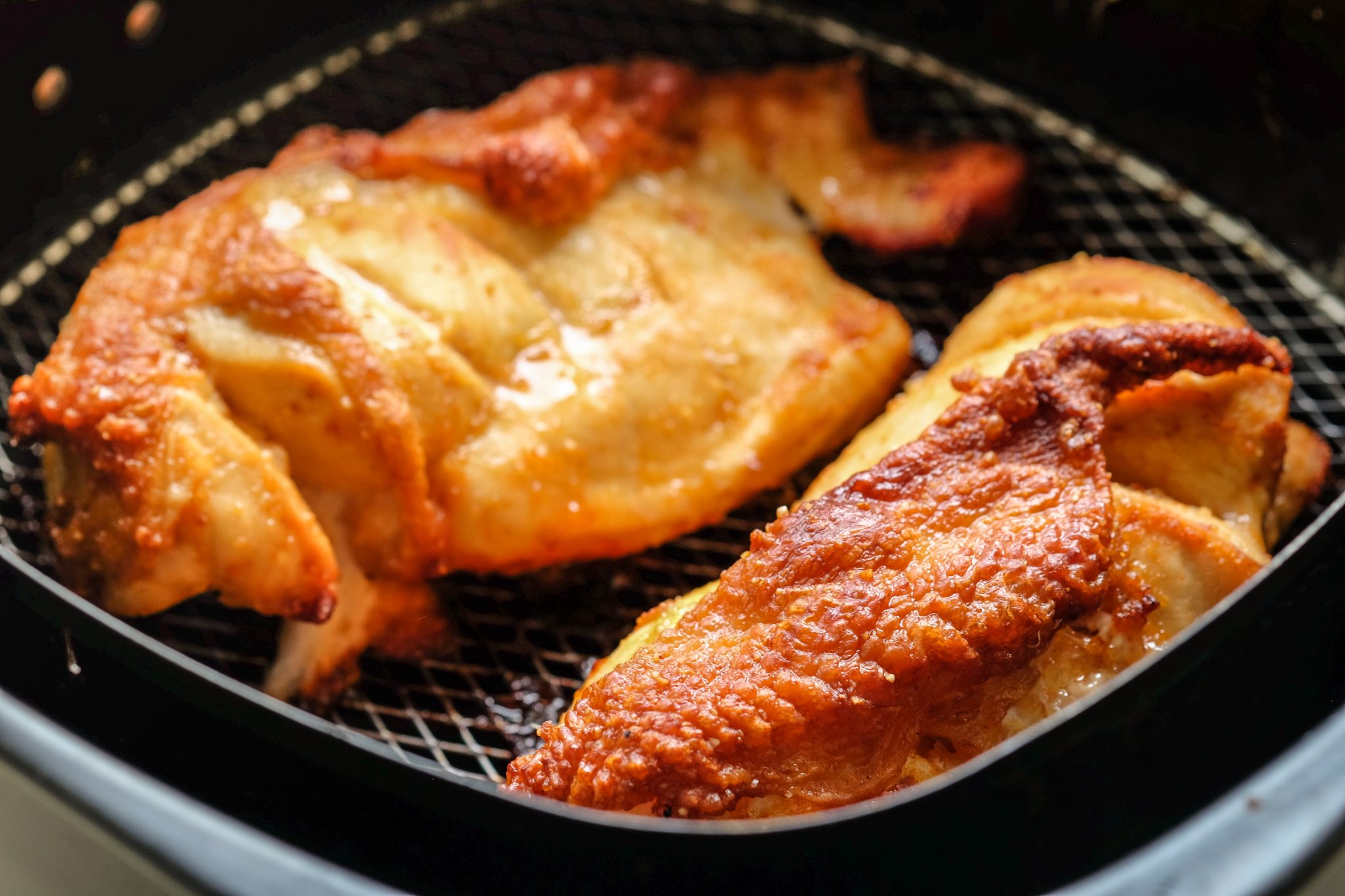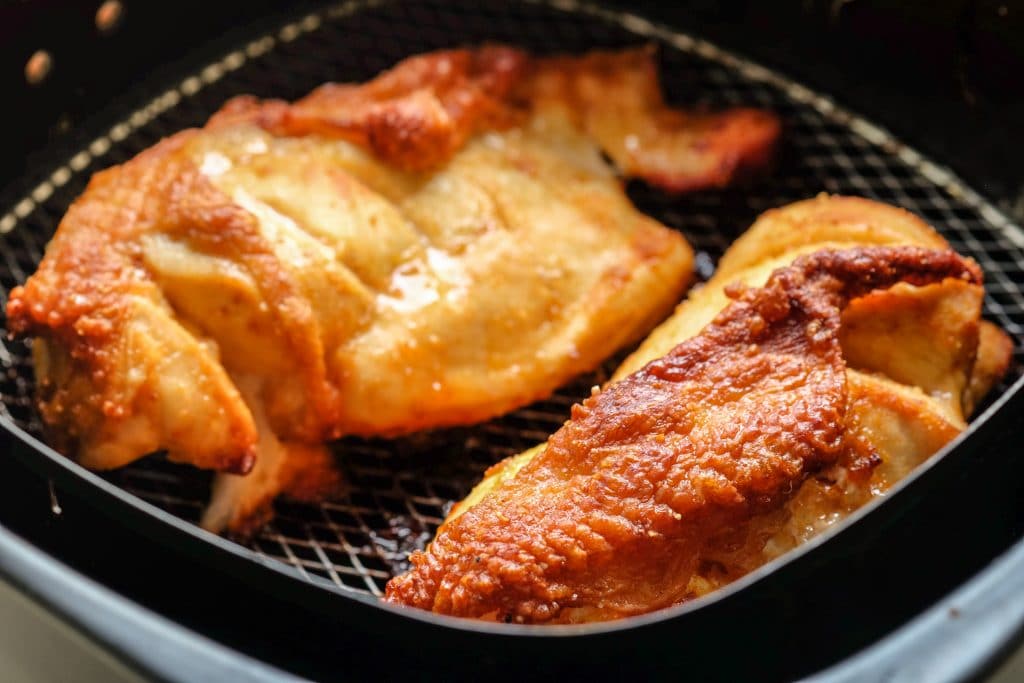 Tech Specs
You can purchase Air Fryers from Walmart, Target, or Amazon. The Instant Pot Vortex Air Fryer consistently gets top reviews and is my favorite. It has an easy-to-use digital display and evenly heats and crisps any food I put in. This one has racks and is great for larger batches of food.
Another large one you might be interested in the Cuisinart TOA-60 Convection Toaster Air Fryer. It has racks in the middle that can hold larger trays of food as well. This one is the top of the line.
Pros and Cons
The best thing about using an Air Fryer is that you can get the same results as using the oven at a fraction of the time it takes to use the oven. Preheating takes minutes compared to the half-hour most ovens take to get to the right temperature.
They also contain the heat they generate compared to an oven that leaks that heat into your kitchen and the rest of the house. This is especially important to me in the summer when it's already 90 degrees outside. I don't need my house to be that hot inside too.
The one major down-side to the Air Fryer with the basket is the size. If I could cook a whole casserole or roast a whole chicken in one, I'd be a happy camper. Although, can do this in one of the Instant Pot air fryer. You can also bake in one, but I've found it's just not quite as good as baking in a conventional oven. The food doesn't rise as much or have quite the same texture as when it's cooked in an oven. I'll be experimenting more with this 😉.
Air Fryer Recipes
You can make so many things in an Air Fryer. Probably more than you realize. Here are a few of my favorite: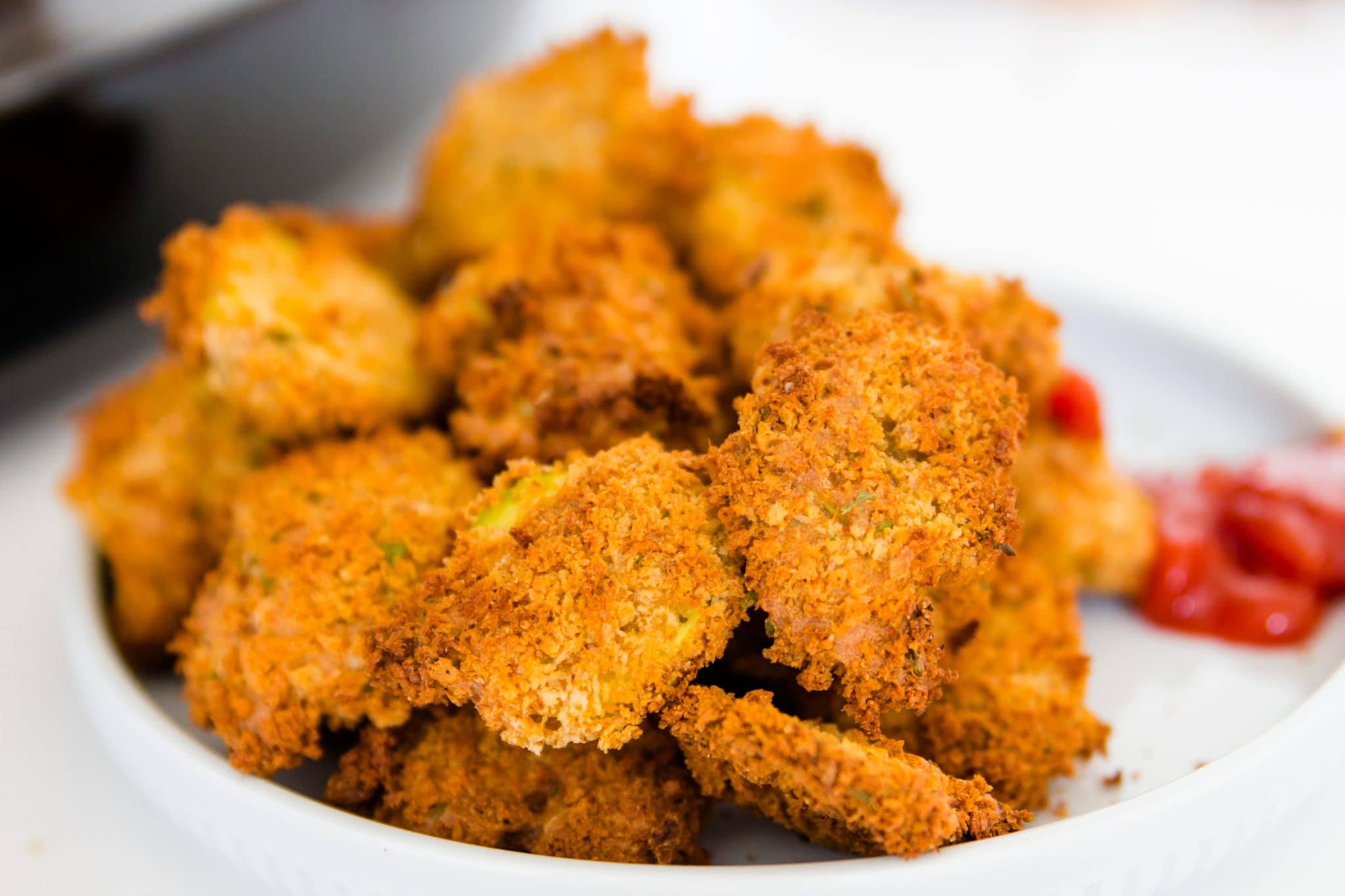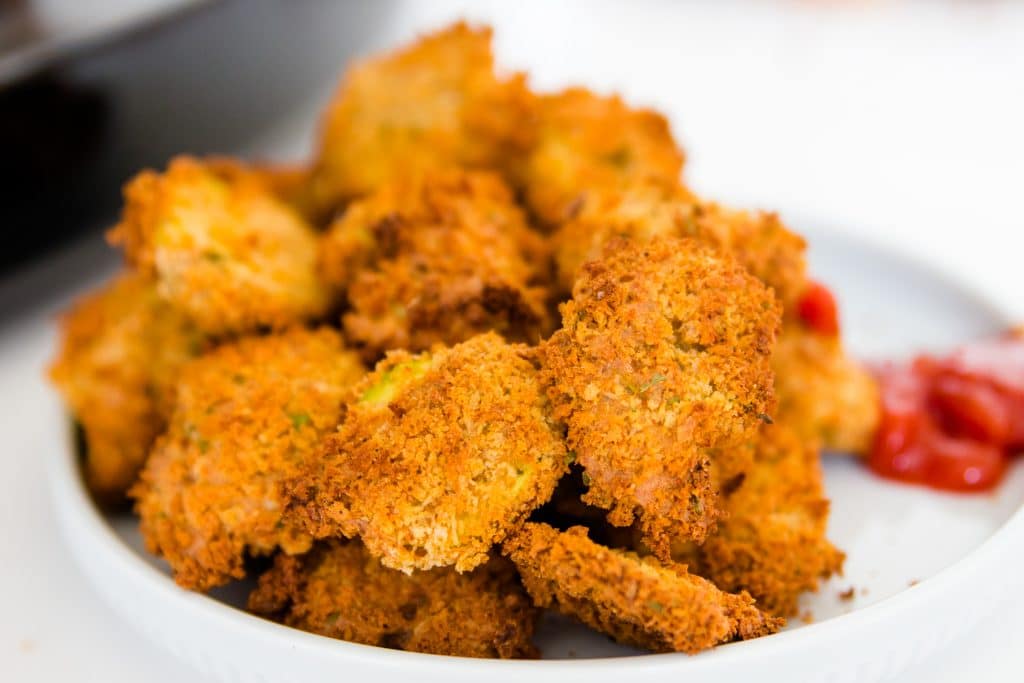 If you try it out, let me know how it goes in the comments or on Instagram, Facebook, or Pinterest.