Mortar and pestles are used around the world. Here are the top 5 best ones in 2020, how to season them, and which material works best.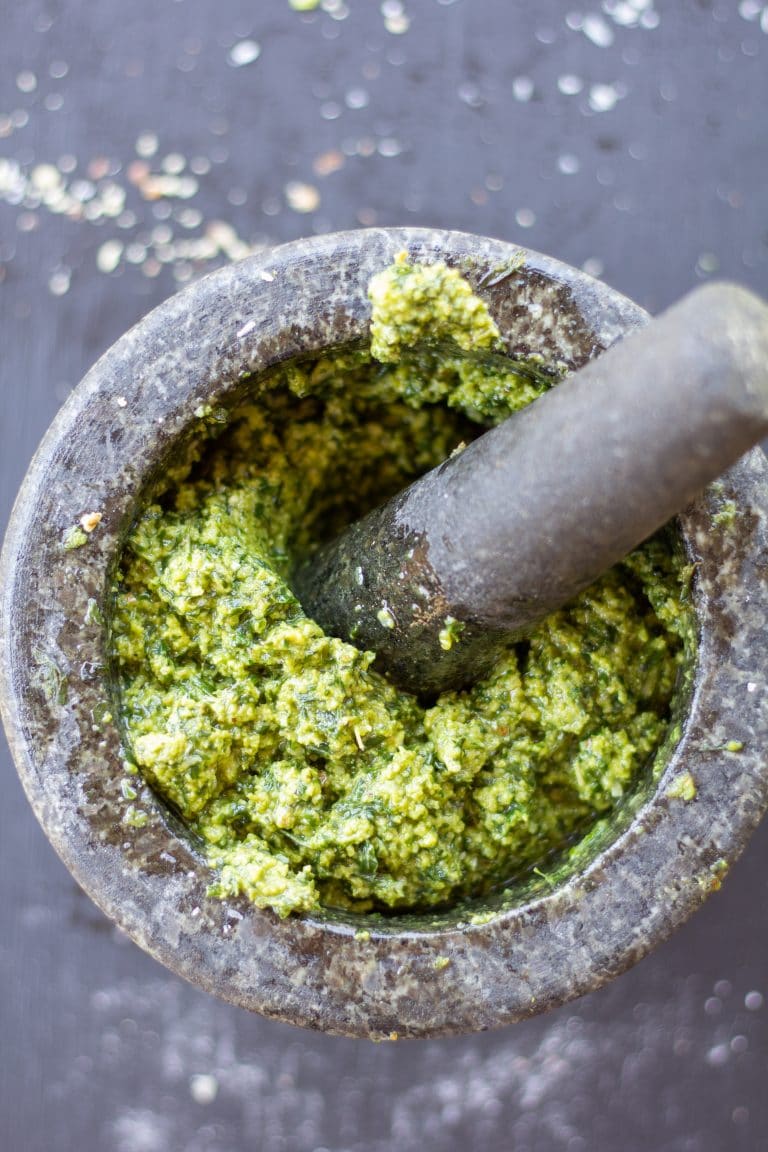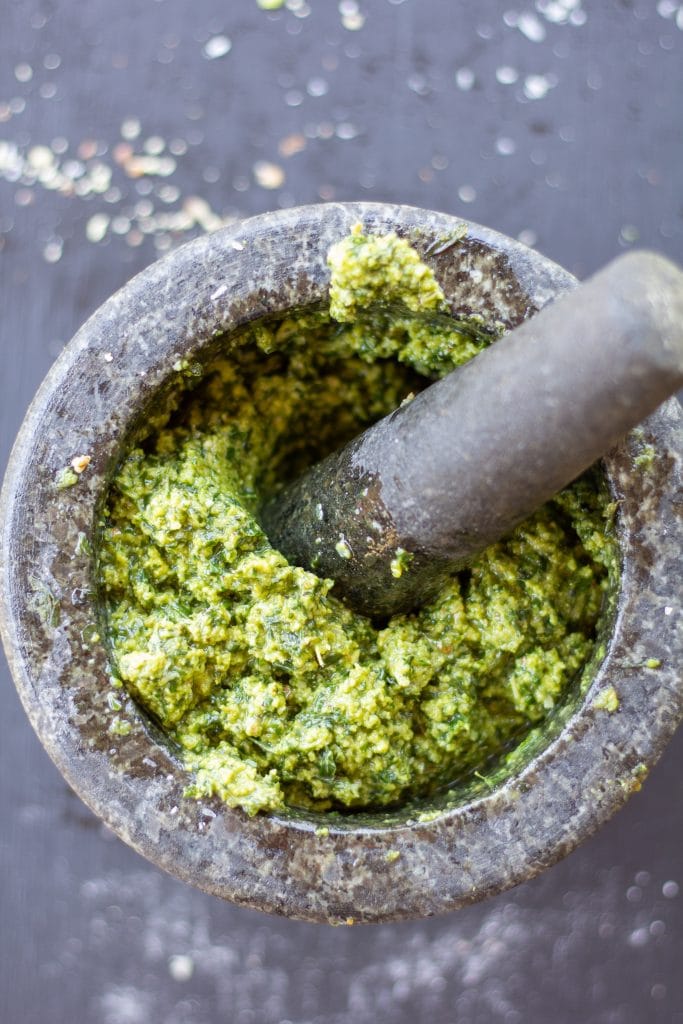 Some of the links below are affiliate links, meaning, at no additional cost to you, I will earn a small commission if you click through and make a purchase.
Why I love the mortar and pestle
We've had my great-grandmother's molcajete (mortar & pestle) in our family since before I can remember, and it was passed down from her mother before her. Needless to say, I've been using them all my life.
I'm constantly pulling mine out for odds and ends in the kitchen. I make my own spice seasonings, sauces (like pesto), marinades, and even for muddling aromatics for drinks.
Since it's a kitchen staple for me, I decided to dig deeper into mortar and pestles, gather all the important information, and share it with you.
What makes a good mortar and pestle? How do you season them? What construction is best? Which one should I buy?
These are all questions I will answer for you here. But first, here are our top picks:
Top 5 Best Mortar and Pestles
1.
2.
3.
4.
5.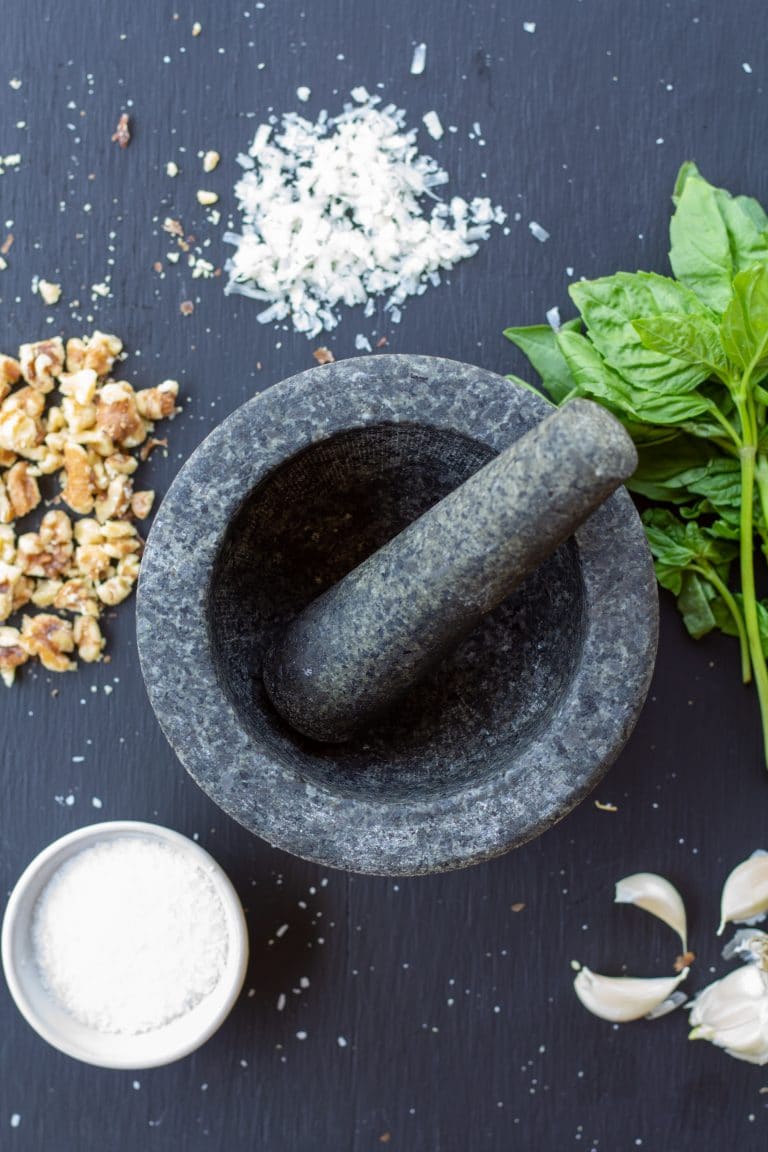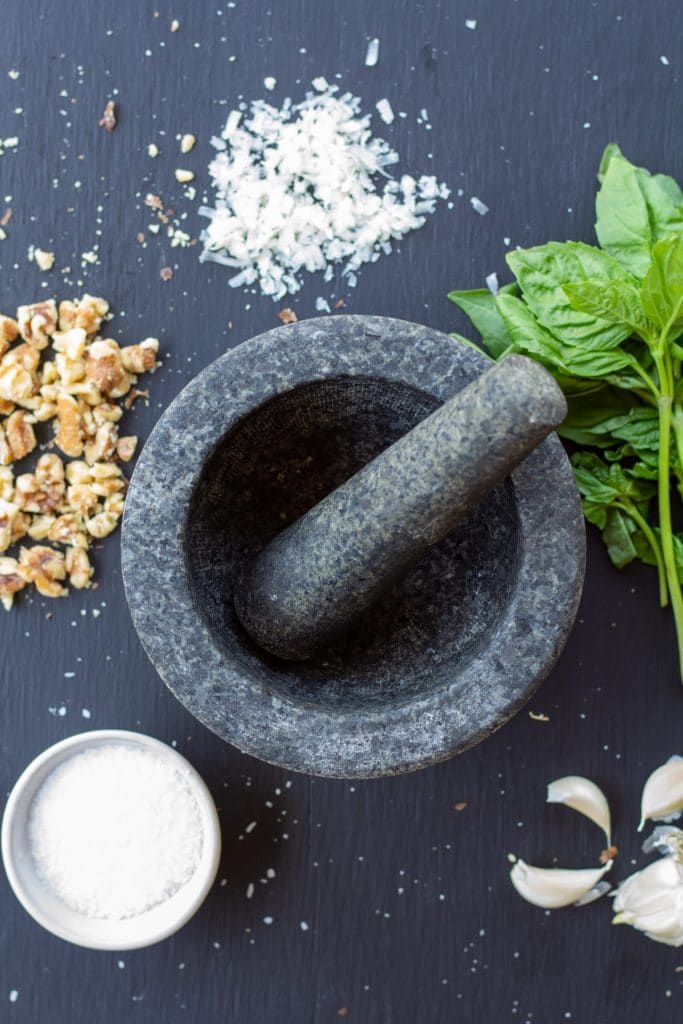 What makes a good mortar and pestle?
A good mortar is deep and rounded at the bottom. It's heavy so it won't slide around and be made out of very hard material.
The pestle should be heavy as well with a rounded bottom. The heavier the pestle, the easier it is to grind with.
You will buy these as a set, so it's good to make sure each piece meets these qualifications.
How do you season a mortar and pestle? Is it necessary?
Seasoning is important to do before a mortar and pestles' first use.
This is where you grind rice into a powder to remove the grit left behind during the manufacturing process. After rinsing out the rice, you can grind garlic, peppercorns, salt, and a little oil together into a paste and let it sit for 30 minutes before rinsing.
This does a bit more refined sanding and allows the oil to create a base layer on the inside walls. This process is especially important if you buy a granite mortar and pestle.
You can even go so far as to condition it which is a more involved process where you spend a good hour or two grinding away with a small bit of water.
This will create an incredibly smooth finish on both the mortar and the pestle. Here's a great video of what this looks like: Conditioning Granite Mortar and Pestle.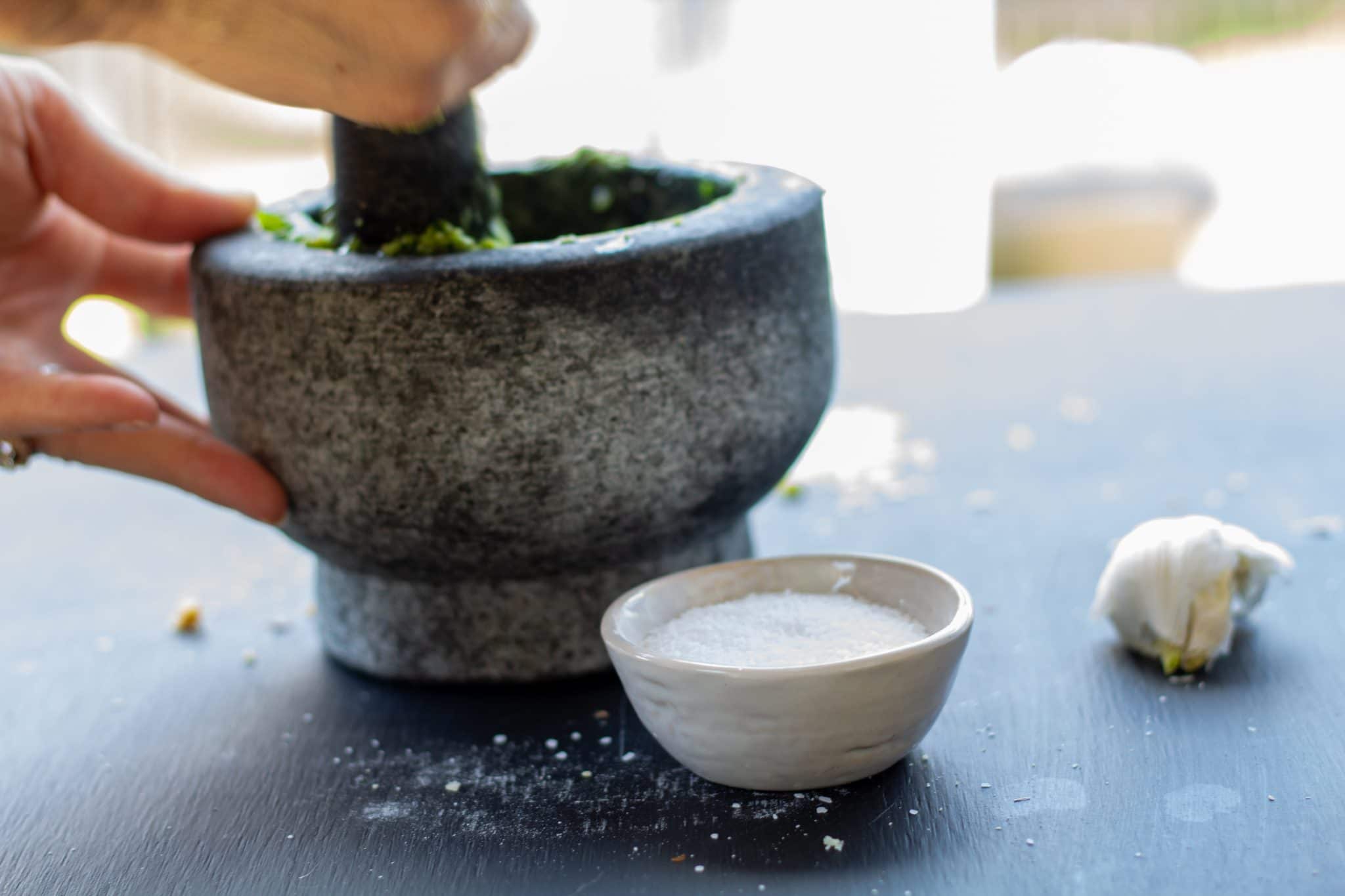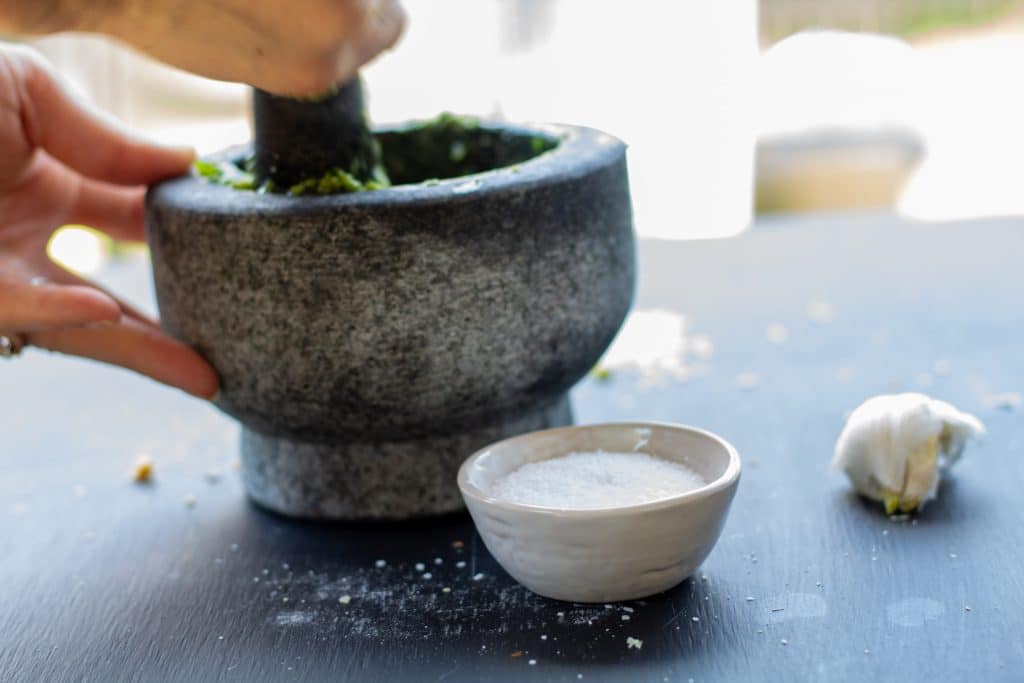 Which construction is best?
Different materials are better at different things, and some aren't good for anything.
The most traditional, and my favorite, is made from granite. This is a hard and heavy stone, perfect for grinding spices with the heavy pestle.
Marble is easy to work with too, as long as it comes with a marble pestle. The goal here is to have something heavy enough that you don't have to do the hard work. Let the weight of the pestle work for you.
I found that wood was just too light and felt like I had to do twice as much work to crush anything.
Porcelain is just too delicate to get the hard work done. It chipped almost right away, and I really don't want to eat ground-up porcelain.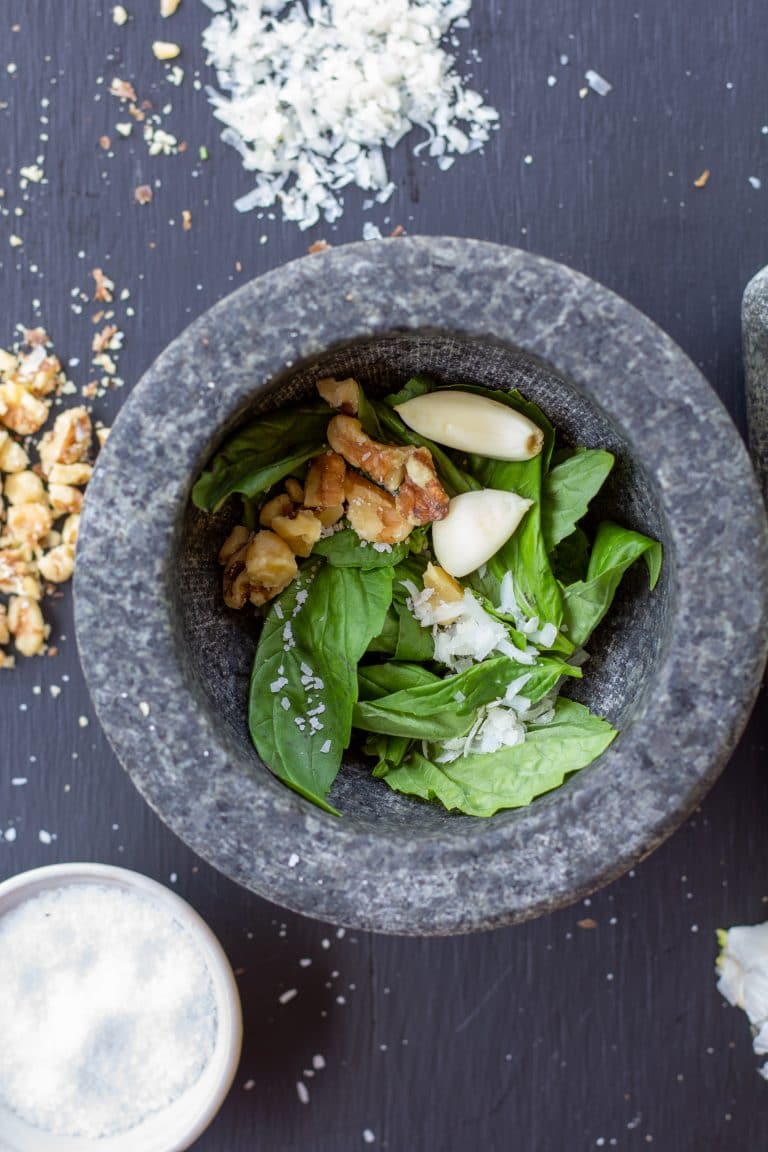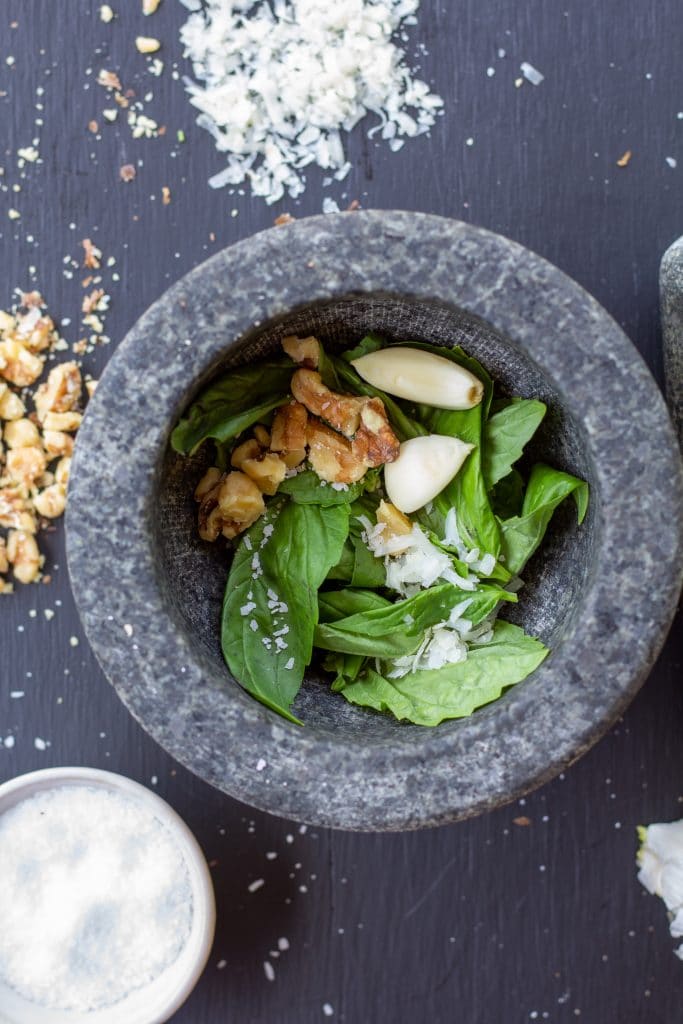 If you try it out, let me know how it goes in the comments or on Instagram, Facebook, or Pinterest.