Melt, toast, or brown food with ease in your kitchen. Learn how to use a kitchen torch, the pros and cons, and where to buy one.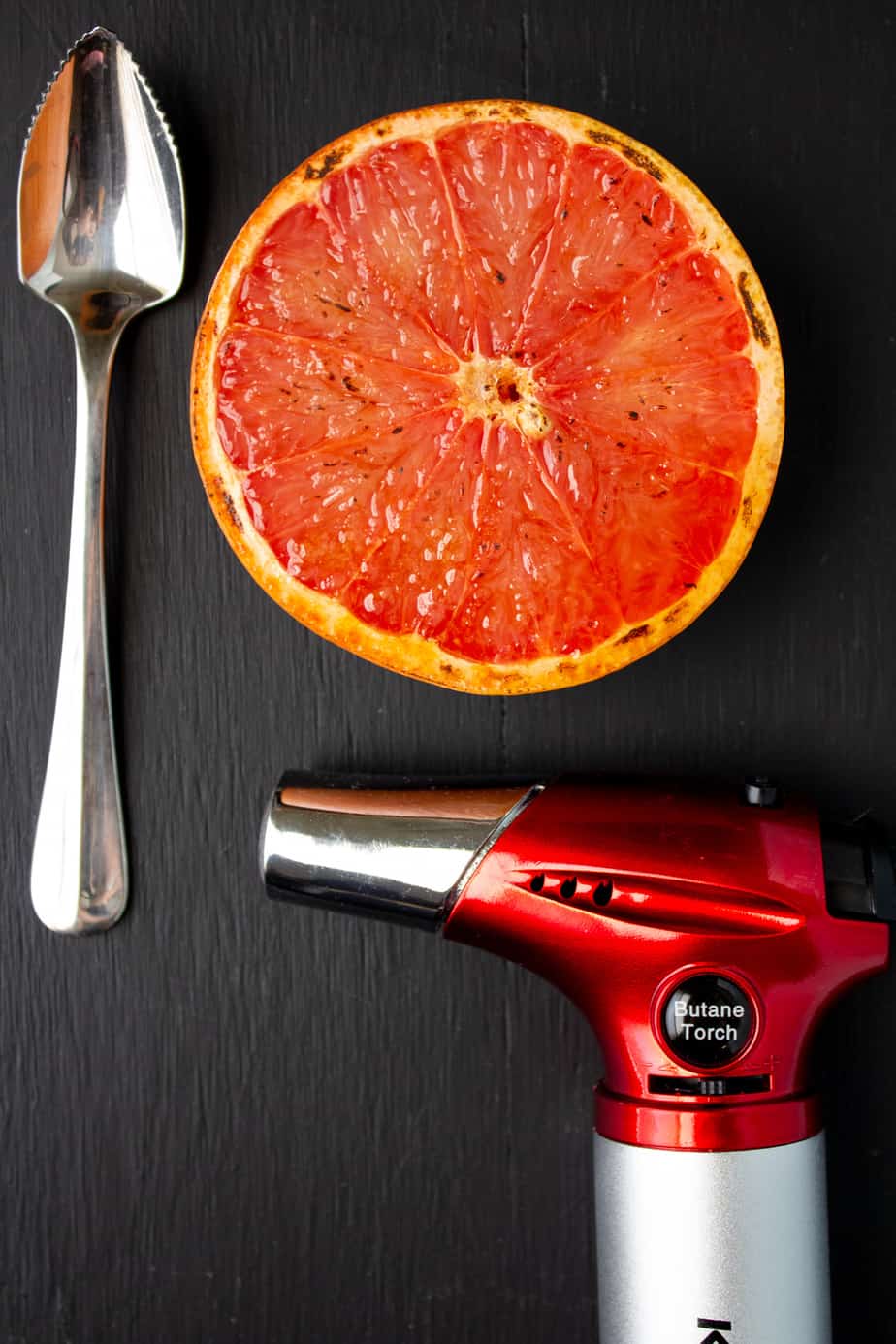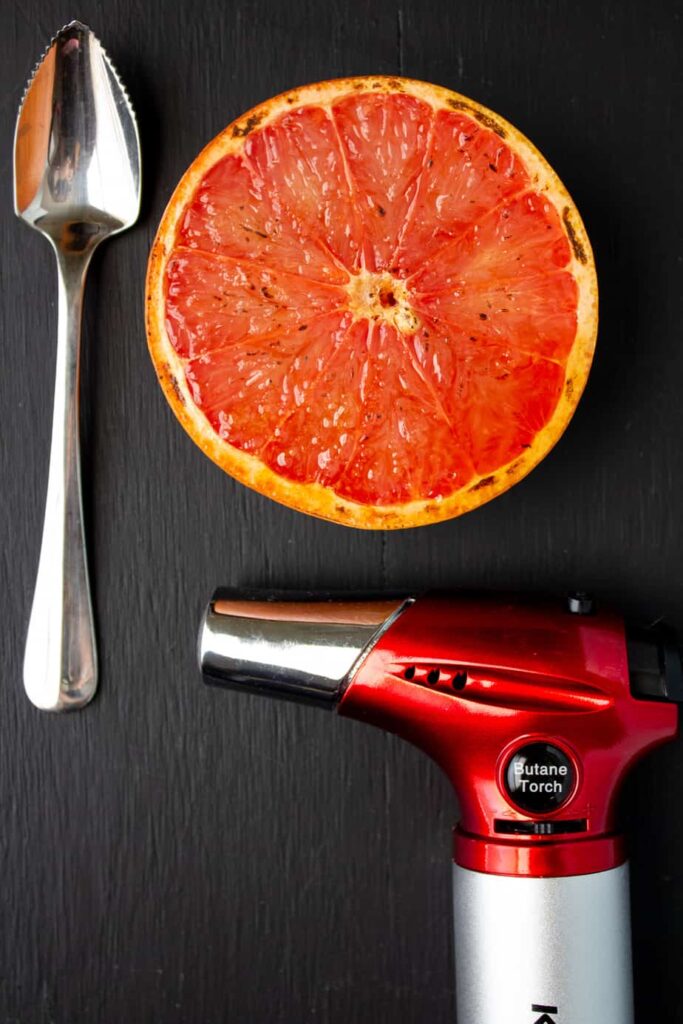 Some of the links below are affiliate links, meaning, at no additional cost to you, I will earn a small commission if you click through and make a purchase.
You may find yourself wondering if a kitchen torch is worth your money and your time. I've done a review of the Kollea Kitchen Blow Torch so you can decide if this is the right tool for you.
There are many ways you can use a kitchen torch, including browning sugar, melting cheese, toasting breadcrumbs, and roasting peppers.
The torch takes the place of broiling in an oven. No more taking time to preheat the oven, heating up your house unnecessarily, and warming food that shouldn't be warmed (think desserts).
These torches come in many different forms and features. Finding the right one for you can be a daunting task if you're not sure what you're looking at or why you might need one.
I wasn't sure if I needed one either, so I decided to buy one and give it a go. I want you to be able to make an informed decision about this culinary tool as well.
Tech Specs
Culinary torches are available to buy in many places, including online retailers, home goods, and hardware stores. I purchased this one from Amazon. The price ranges from $14 for a home kitchen tool to $80 for a professional tool.
The Kollea Kitchen Blow Torch I purchased was around $14 and is a solid, metal construction. It has an adjustable flame level so you're able to choose how strong the flame will be.
It also has a lock on top so you can't accidentally light the torch. It doesn't feel flimsy or fragile and I am confident it will last for years.
How to refill a kitchen torch with butane
Since it doesn't come with any butane included, it will be necessary to purchase this separately.
Simply flip the torch and butane upside-down, hold it level in the center, and compress for around 10 seconds to fill the torch. You can tell when it's done when you can see gas start to leak around the edges.
Make sure to let this sit for 5 minutes to allow the lighter fluid to dissipate before lighting the torch or you're liable to take your eyebrows right off.
How to use a kitchen torch
To light, depress the button on top with your thumb, and direct the flame at the item. Slowly move it back and forth to melt, brown, toast, or roast.
It may take a couple of tries to learn the sweet spot for toasting vs burning but it's really a cinch.
Pros of a butane torch
You don't have to use the oven to broil food and heat up your house while preheating.
It's so quick to light that bad boy up and roast peppers for Hatch Green Chile or melt the cheese on your Au Gratin Potatoes.
Sometimes you can't use an oven to do certain kinds of browning especially when it comes to desserts. For example, bruléing a grapefruit, browning a meringue, or melting the sugar on a creme brulé.
Cons
Sometimes turning the broil setting on in the oven and sliding your dish under there is quicker when you have to finish setting the table and getting everyone drinks (because for some reason, no one can ever get their own drinks...).
It's combustible. While unlikely, there is a possibility for an explosion, or at least a mini fireball if you're not careful. Poof.
Keep an eye on your surrounding tools, cutting boards, and countertops when using this guy. The flame is hot at the tip where you can't see it and can easily burn your surfaces.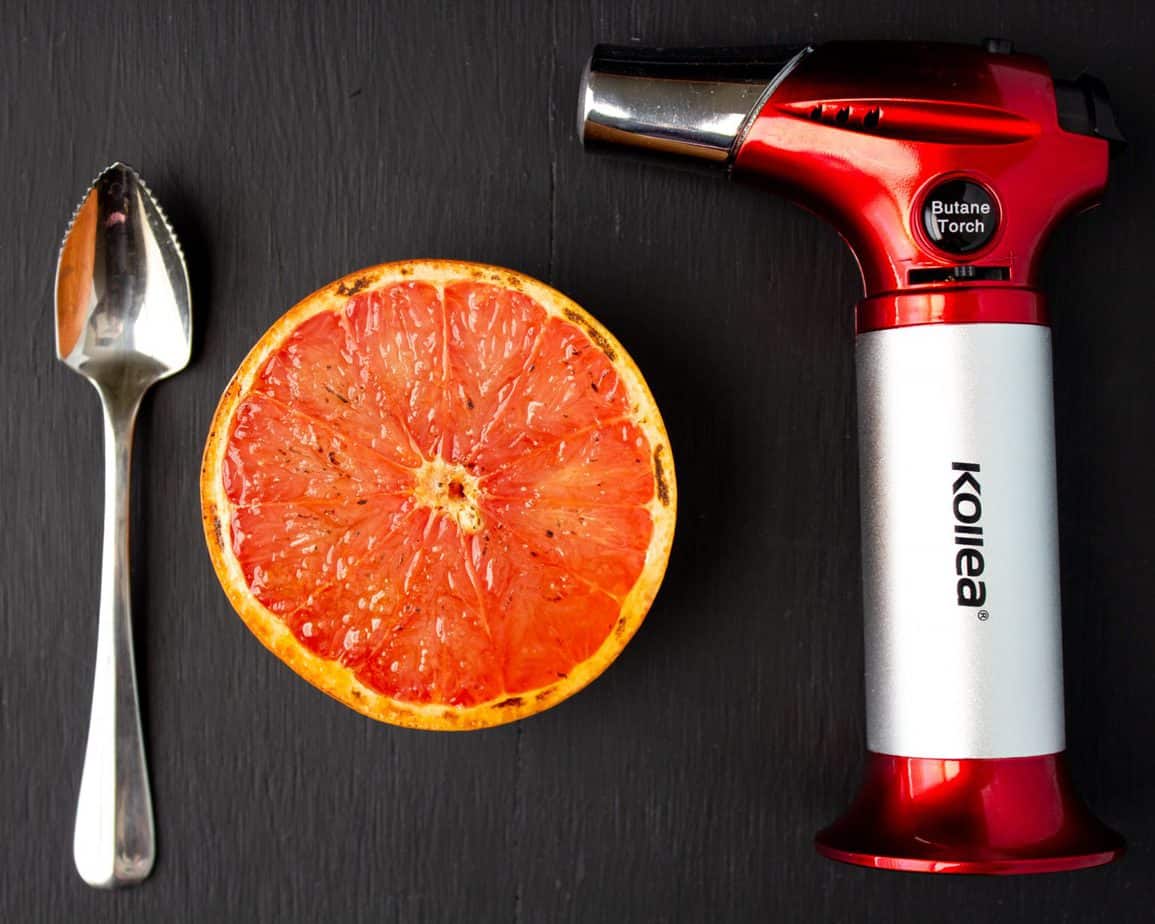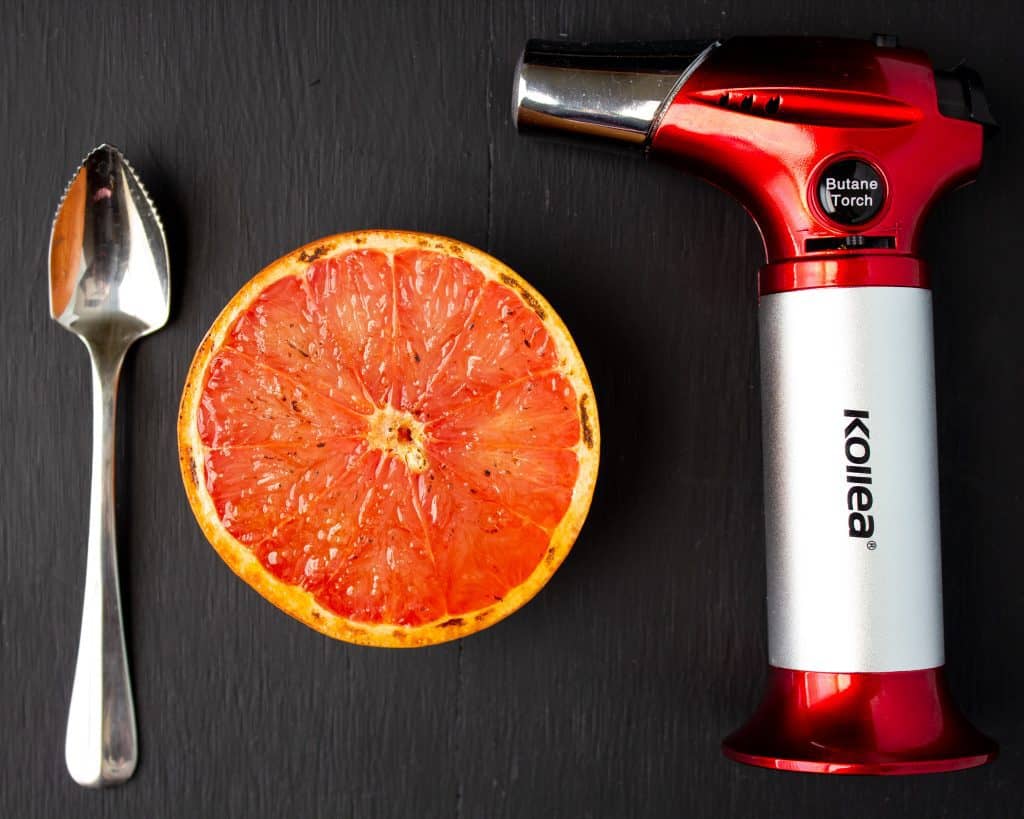 Ways to use a kitchen torch
Should you buy one?
I found this kitchen torch to be a useful tool and necessary for certain things.
Do you crave creme brulé? Do you hate using your oven for simple things like melting cheese or toasting nuts?
The price starts out reasonable especially if you don't use it every day, and if you do, you can easily upgrade to a professional version if that works better for you.
There are so many things you can use it for in a single week. It's perfect for prepping vegetables for soups and stews and giving your dishes a professionally finished look.
I am glad I have one in my kitchen, and I recommend it to anyone looking for just the right toasting tool.
You might also be interested in: