A list of 20 school lunch ideas for the upcoming school year. You can make them ahead of time for an easier transition during the day, or you can continue the education and let the kiddos help prepare their own lunches.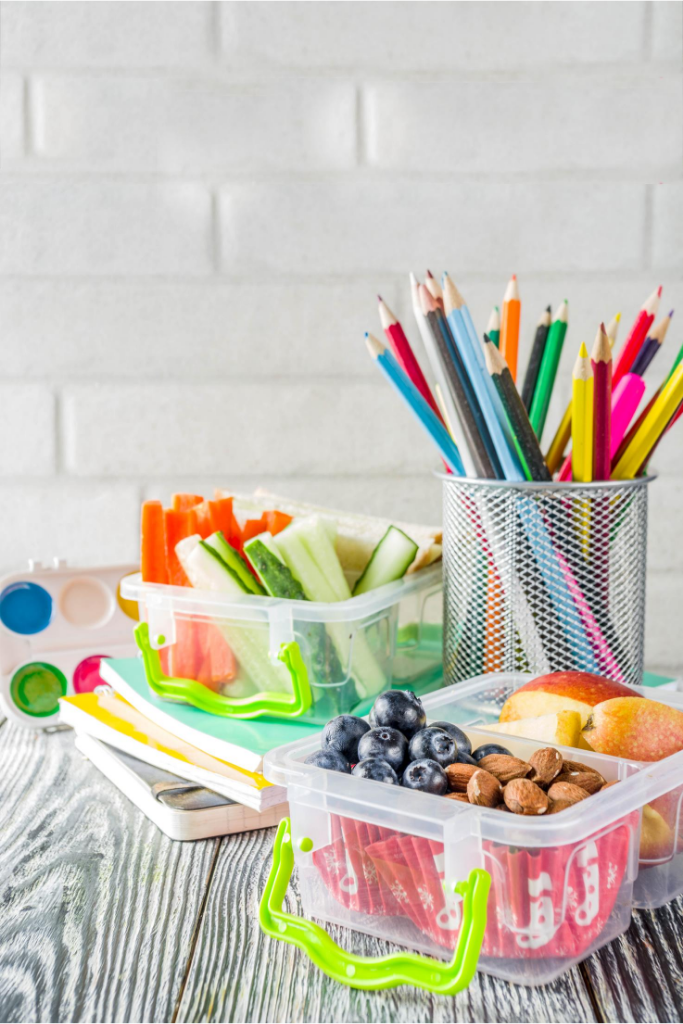 With the nation under lockdown and school season approaching, a lot of people are opting into virtual learning for their kids. There are so many new things to learn and decide, it can be stressful, to say the least.
I happen to be one of those people. My son is starting kindergarten this year and I've decided to venture into the world of homeschooling. I was a bit overwhelmed, honestly, and had no idea where to start. Then I realized, I'll start with something I know I can control: school lunches.
In this one area, at least, I can help other people going through the same work/life crisis by providing some school lunch ideas that you can make ahead of time. Preparing school lunches before you start the school/workday can help with general feelings of overwhelm. It can allow you to easily transition from learning to eating and back to learning.
If you have the time you could also make lunchtime another activity and let the kids help you prepare the food. Learning how to cook their own food and seeing how food works is a great opportunity to continue their education during the day.
It's important to remember that not everything will go right at first, at least that's what I tell myself. Anything you can do to make it easier is a huge bonus. Start with the things you can handle and work your way up from there.
These healthy school lunches are perfect for the school year ahead. There are some great options here. Some of them can even be set aside for your own meal which is a plus.
20 easy school lunch ideas
You may also like...