This handy immersion blender can get almost any mixing job done. Learn how to create delicious pesto, smoothies, whipped cream, and so much more.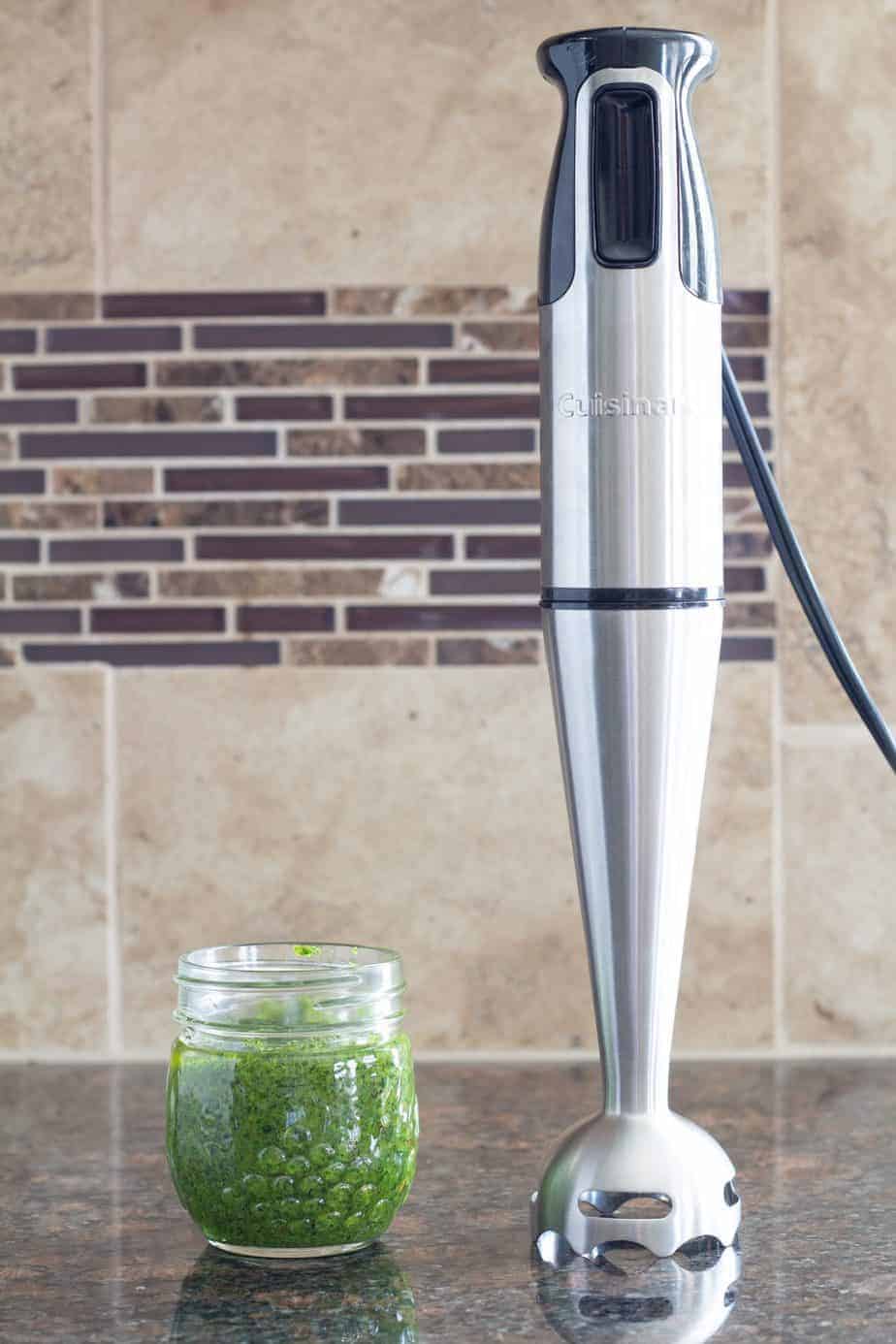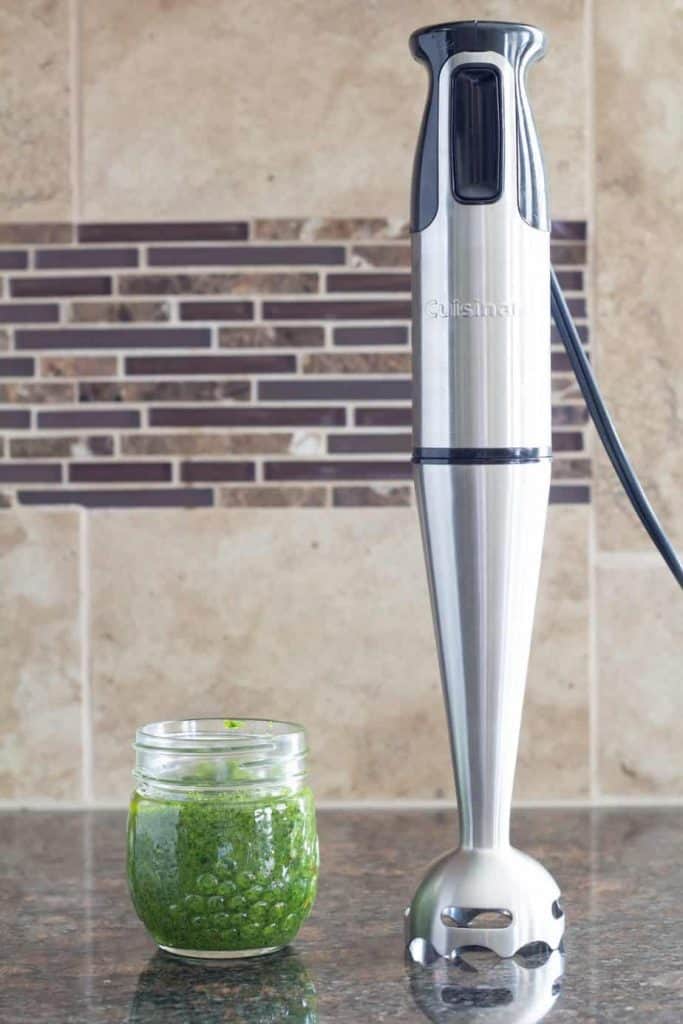 Some of the links below are affiliate links, meaning, at no additional cost to you, I will earn a small commission if you click through and make a purchase.
When I first got an immersion blender I had no idea what to do with it. Over the years I've found out just how to use a hand blender and how useful this tool can be.
Now I use it for so many things, it was hard to narrow down just a few to show you here. Keep in mind while reading that your imagination is the limit and it never hurts to try using it. The worst that can happen is that you'll need to transfer to a food processor or standup blender.
Most of the time, the immersion blender will get the job done if done the right way. It's tough enough to chop its way through veggies, ice, and frozen fruit but you need to know some simple steps.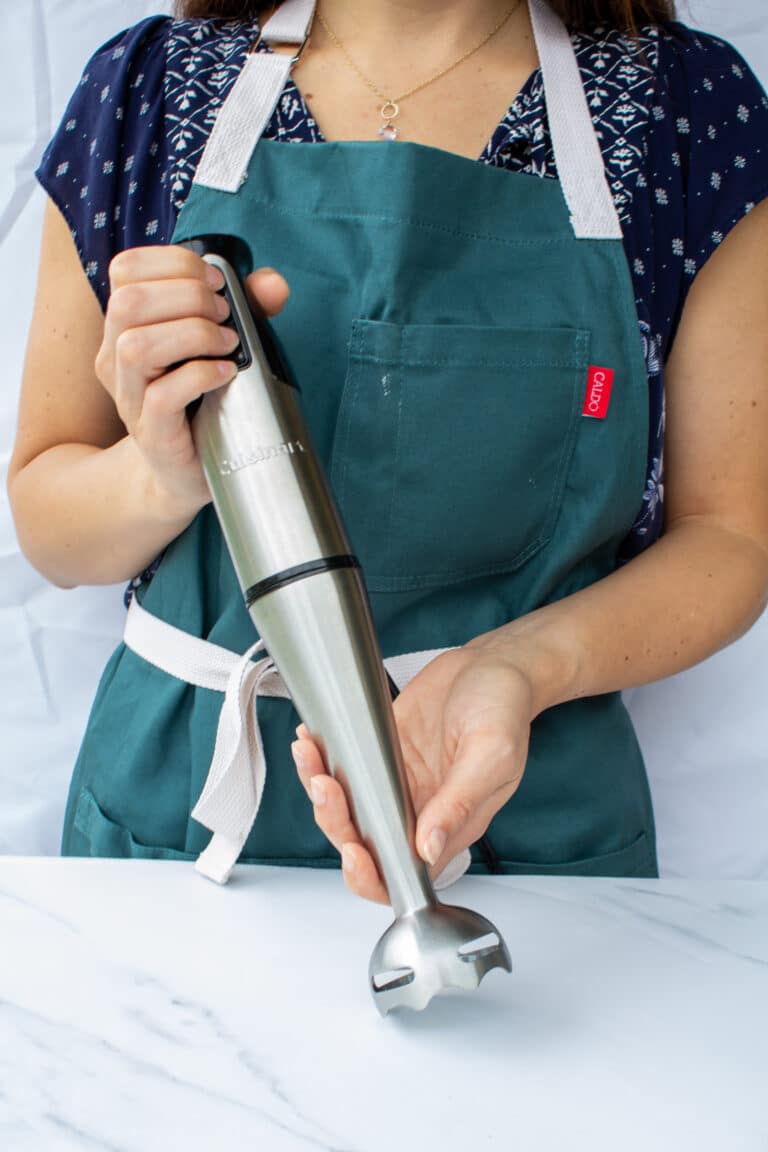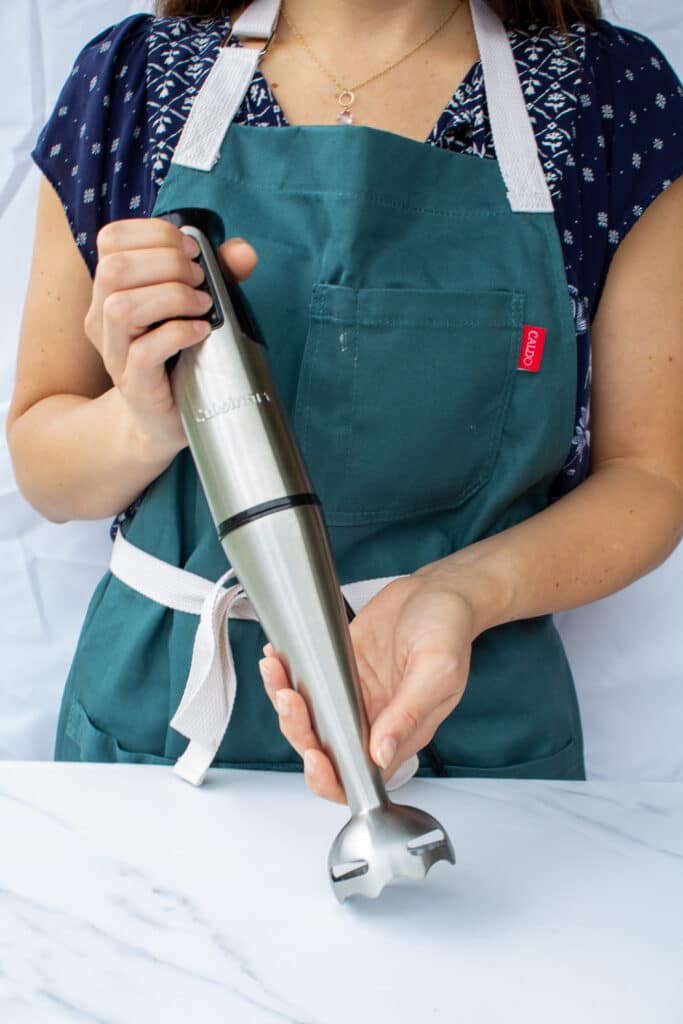 How to use an immersion blender to get great results
Use enough food to cover the blade and head of the blender. Keep in mind that the blade is coming down from the top rather than up from the bottom like a traditional blender. This means that food has to reach the blade for it to get chopped.
**Pro tip: Use a tall bowl or cup. If you put the food/liquid in a wide bowl it will spread out and may not reach the blade. If you put that same liquid in a tall and skinny cup (with a wide enough mouth to get the blender in it) that same liquid will rise up and be the perfect height for blending.
The key to smooth consistency is having enough liquid. If you try to mix a smoothie without enough apple juice, it'll be impossible to get it to do anything other than sit there and look at you.
Keep adding juice and at a certain point there will be just enough for everything to get flowing and you'll be on your way to a refreshing cold drink in no time.
Keep the blade submerged. This might seem like common sense but it's easy to lift the head out of the food while whirling it around. After the first time you do this, you won't forget again.
You'll most definitely get splattered with tomato sauce, smoothie, or broccoli soup. I'm sure you won't be as pleased to eat whatever it is if you're thinking about how you're going to remove the stains from your shirt.
Where to buy one and all the techy things
I have the Cuisinart CSB-79 Smart Stick 2 Speed Hand Blender and I LOVE it. It's worked great for many years. These are links to Amazon, but you can get one of these guys at most home goods stores.
Some other options are the Mueller Austria Immersion Blender, Cuisinart Cordless Immersion Blender, and the Koios Immersion Blender.
They run in price from around $20 - $150 depending on how pro you want to get and how many attachments come with it. They range in power from 150 watts to 500 watts.
It's incredibly easy to use with just one button for power. It comes in two pieces that are easily detachable so you can clean the head without worrying you'll get the electrical components wet.

Just plug it in and press and hold the perfectly situated button to start blending. I like that it's a quick one-step process. The time saved just makes me feel efficient.
One other pro is there is so little to clean compared to a food processer or blender. That always makes me happy.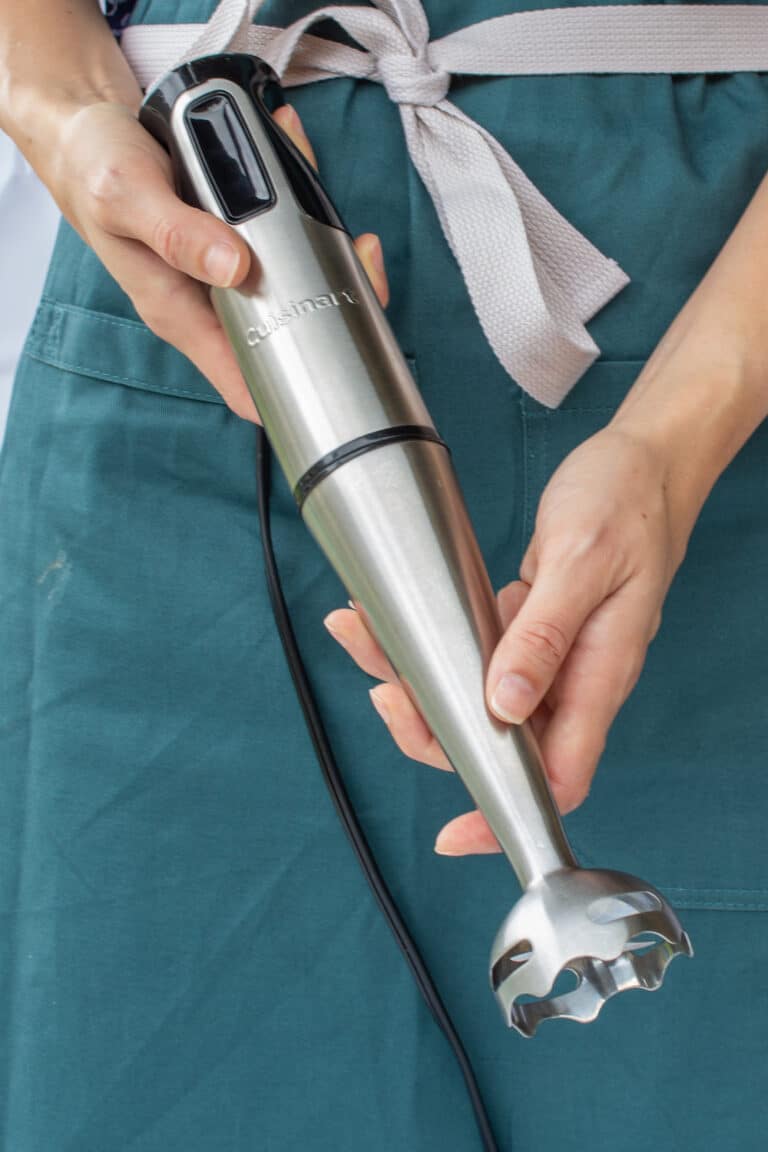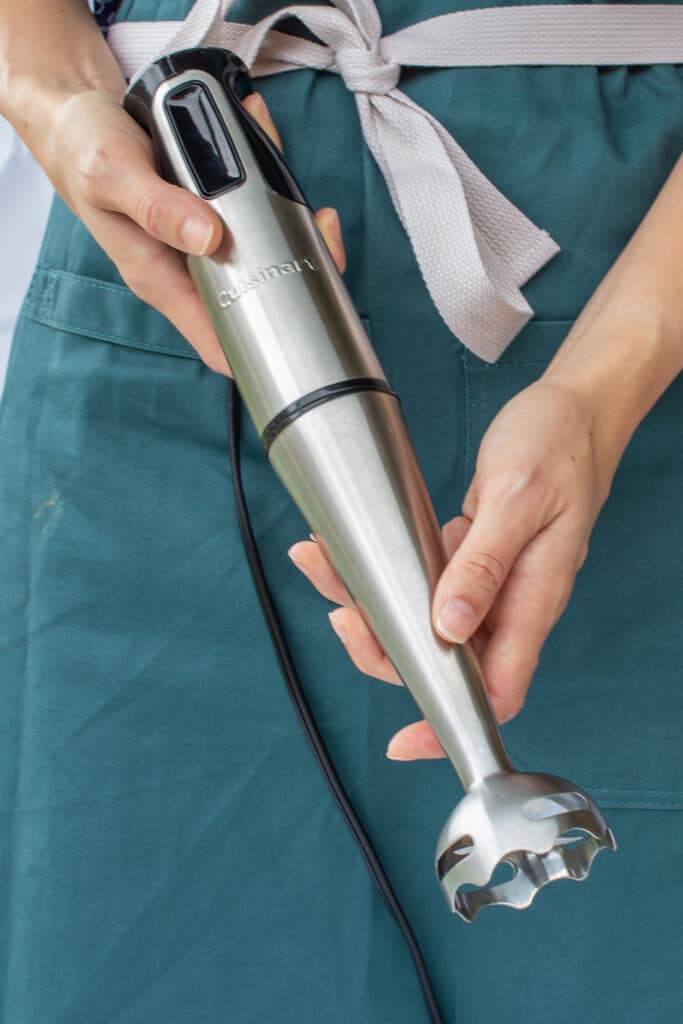 7 Immersion Blender Recipes
If you try it out, let me know how it goes in the comments or on Instagram, Facebook, or Pinterest.