Use this 60 must-have kitchen items list to make sure you have everything you need in your kitchen. These tools will ensure you have properly stocked cupboards and the right equipment for making any meal.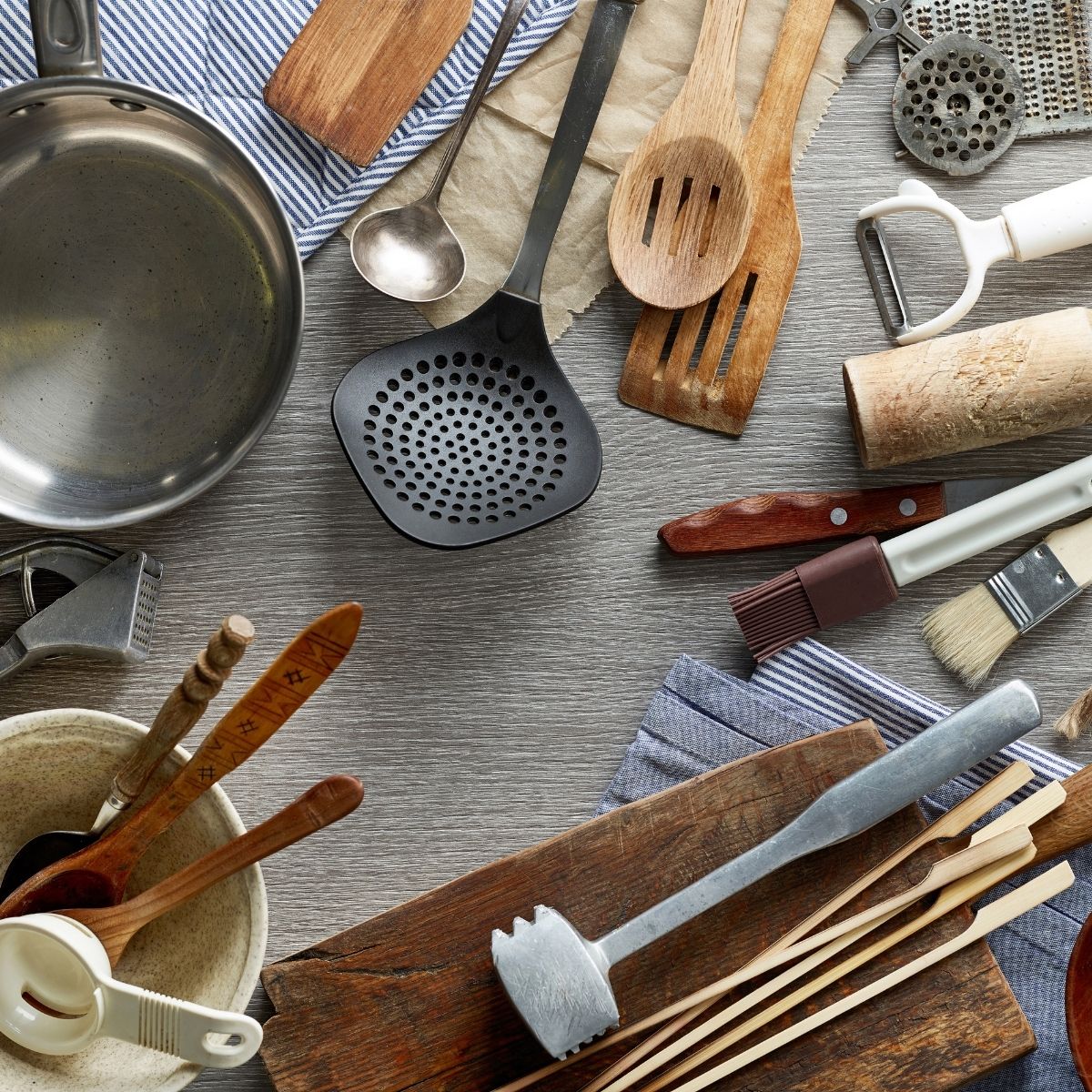 Some of the links below are affiliate links, meaning, at no additional cost to you, I will earn a small commission if you click through and make a purchase.
When I got my first apartment I had no idea which tools I needed to buy to be able to make myself meals. I knew my mom had all the stuff we needed before, so it didn't occur to me to take note of what those were. I wish I would have had this list.
These are also great gift ideas for people in your life who like to cook or are just starting out and don't know where to begin.
It's important to make sure you have the equipment you need in order to make all your meals. You don't want to be stuck in the middle of a recipe with no mixing bowls or way to zest your lemons, kids.
I use all of these (and more!) in my own kitchen. Each one was picked because it's something I, personally, use or because I would buy it if I needed to update that tool.
Must-Have Kitchen Items List
Chef's knife


Budget version: Victorinox Fibrox Pro Chef's Knife
Pro version: Zwilling Chef's Knife
Paring knife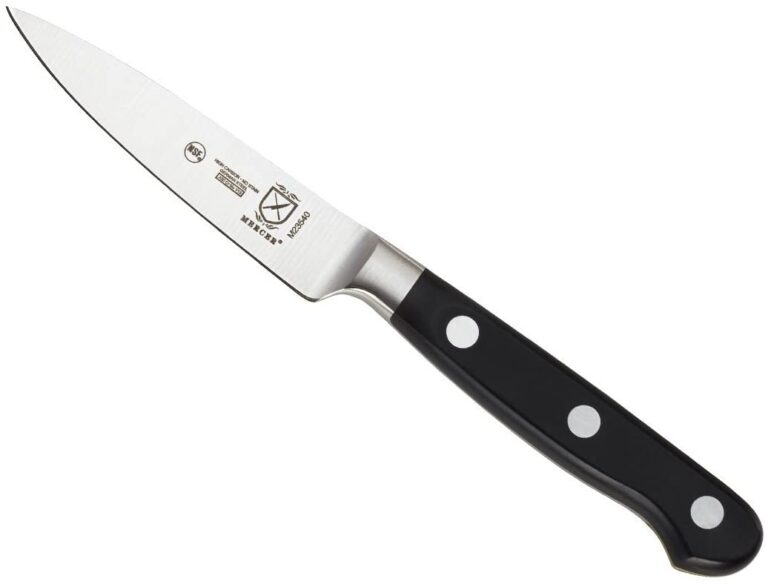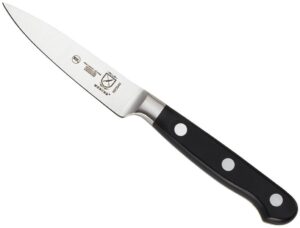 Budget version: Mercer Culinary Millennia Paring Knife
Pro version: Mercer Culinary Renaissance Forged Paring Knife
Serrated utility knife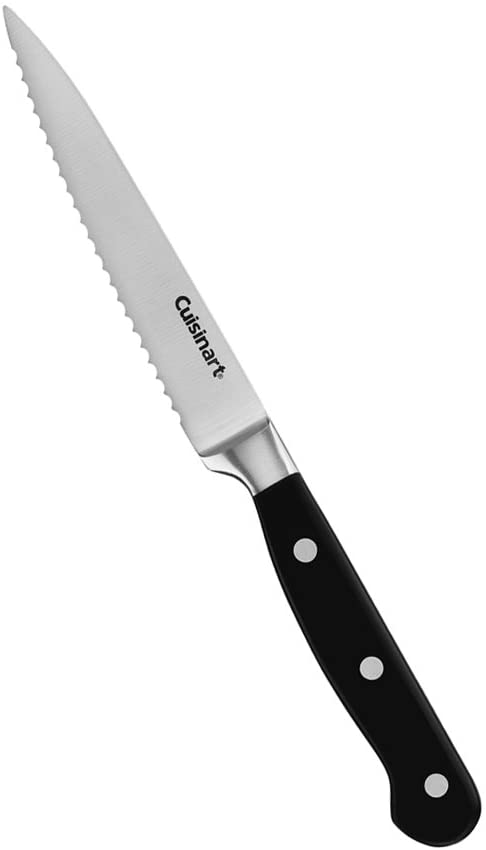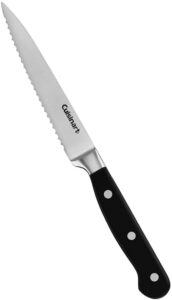 Budget version: Cuisinart C77TR-5SUT Triple Rivet Collection 5" Serrated Utility Knife
Pro version: Zwilling J.A. Henckels Professional S Serrated Utility Knife
Vegetable peeler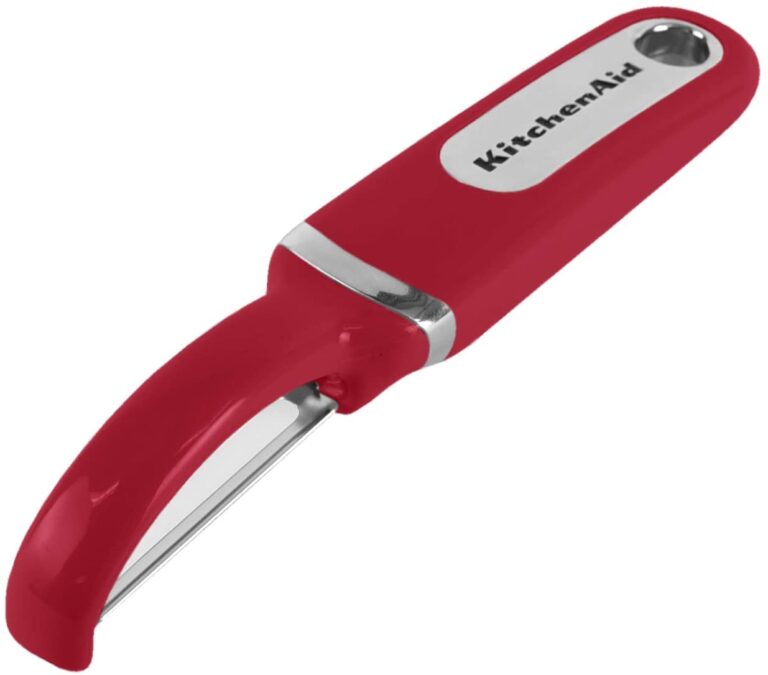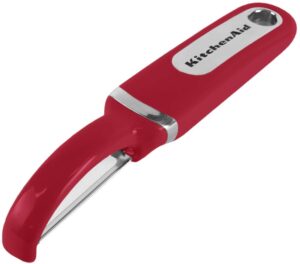 KitchenAid Classic Euro Peeler
Colander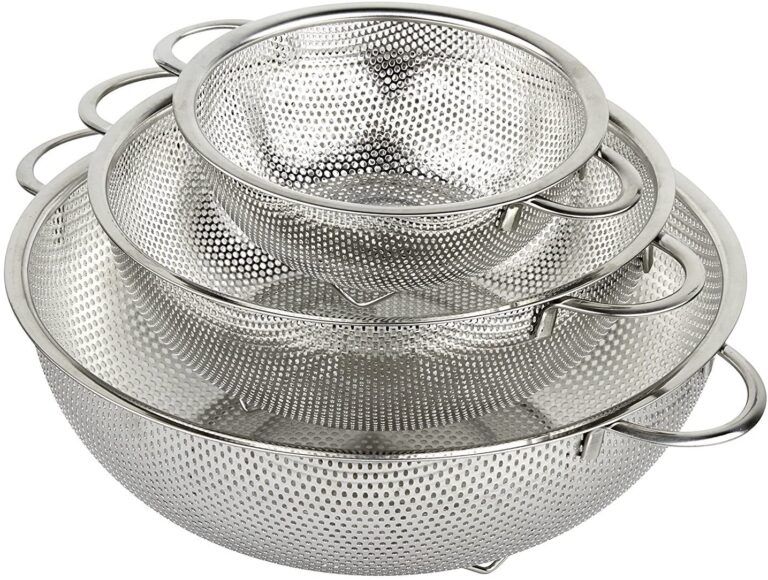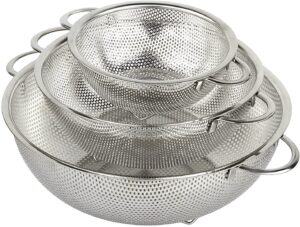 HÖLM 3-Piece Stainless Steel Mesh Micro-Perforated Strainer Colander Set
Wooden spoons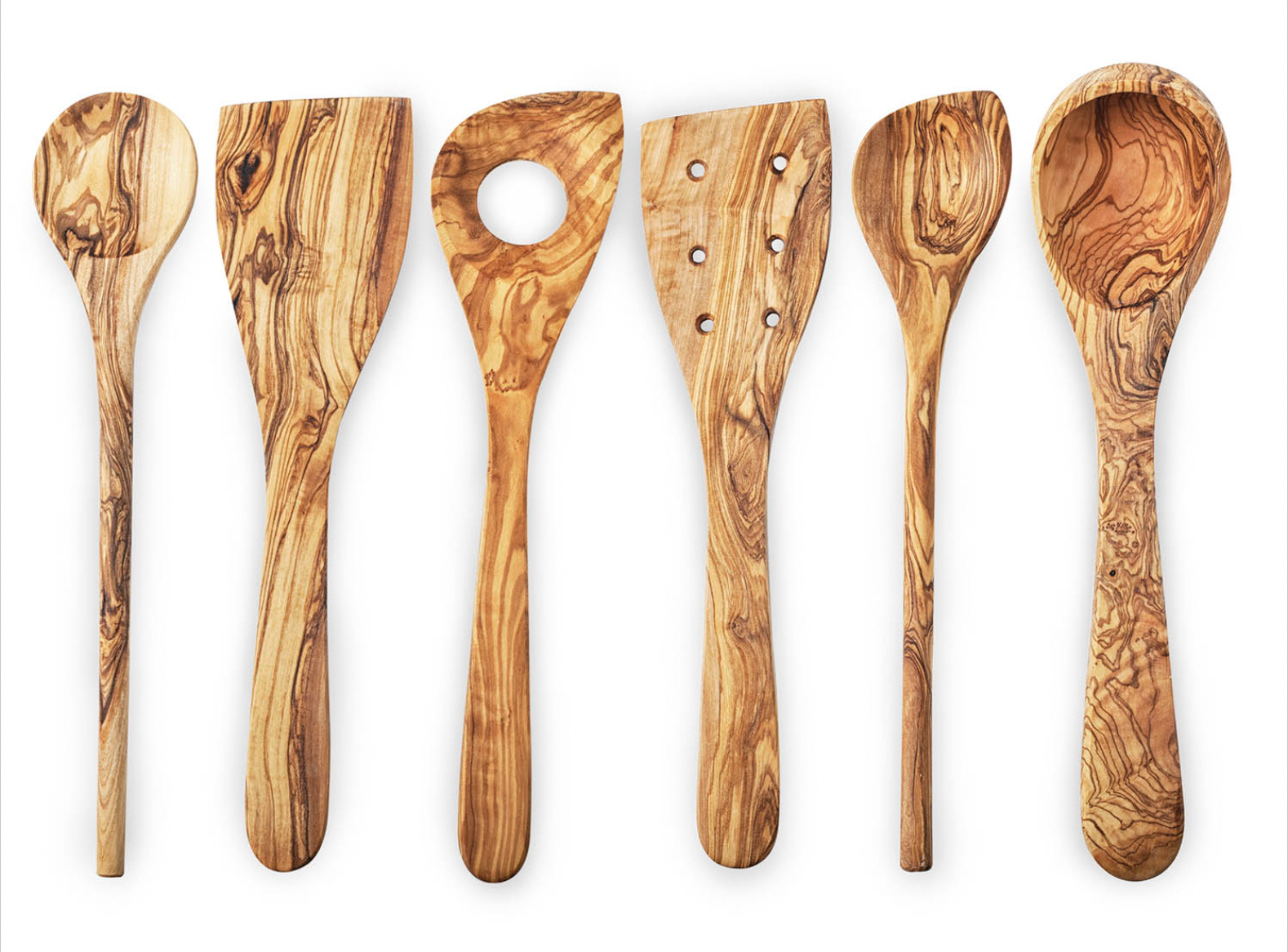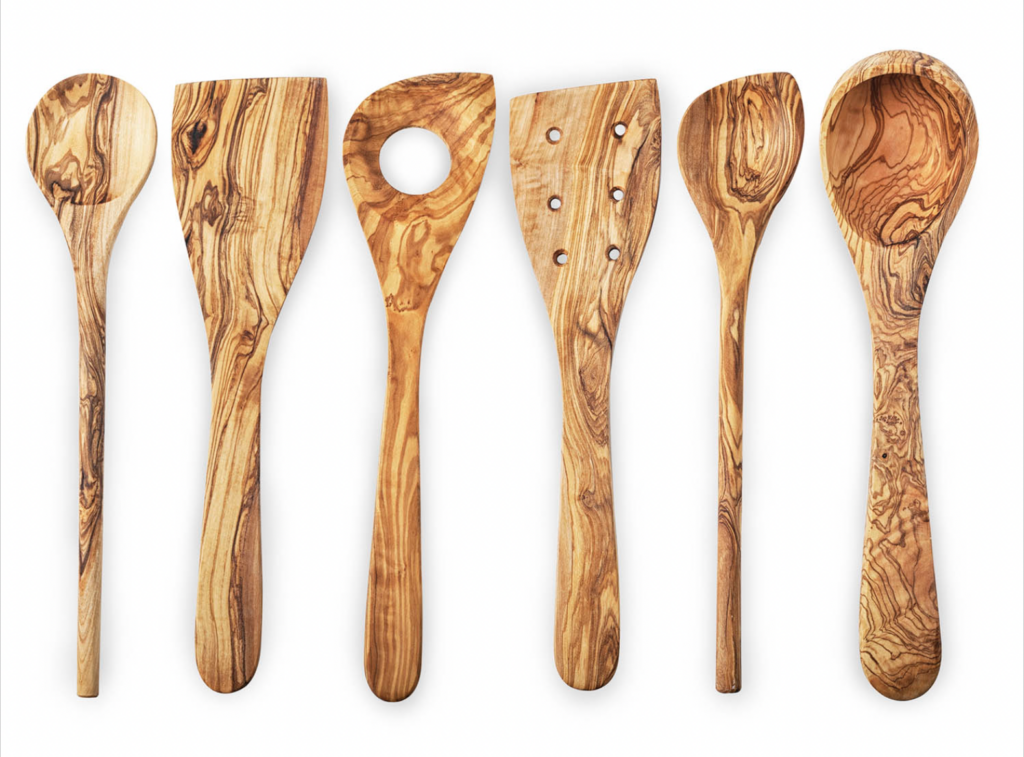 Ladle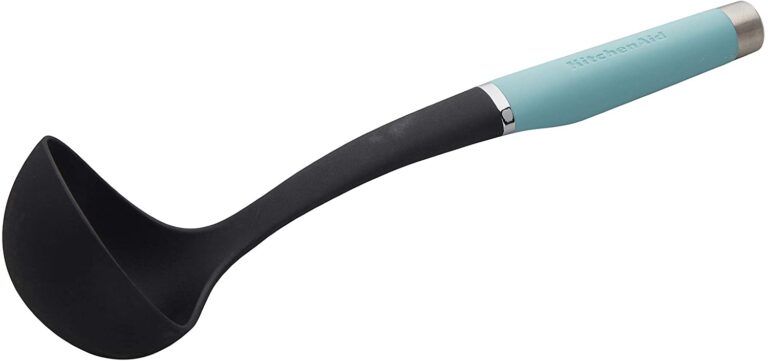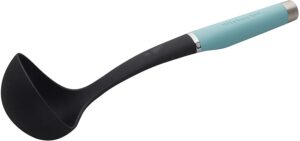 KitchenAid Gourmet Nylon Ladle
Silicone spatula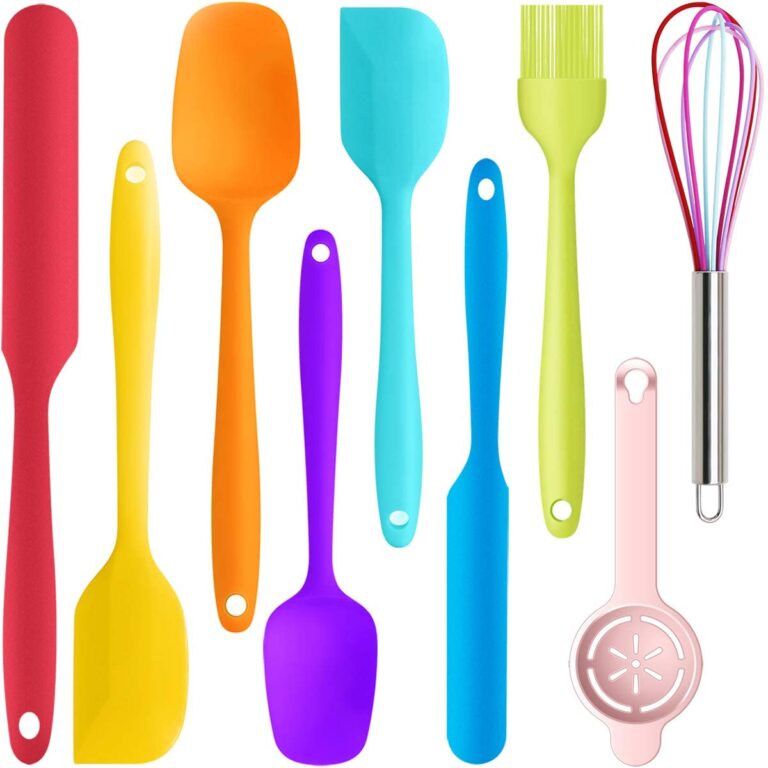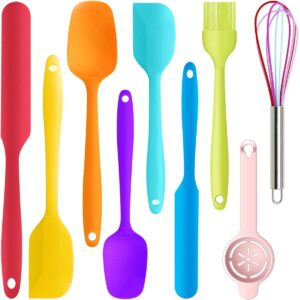 Get most of the spatulas and spoons you need with this 9 Piece Silicone Spatula Set
Wide flat spatula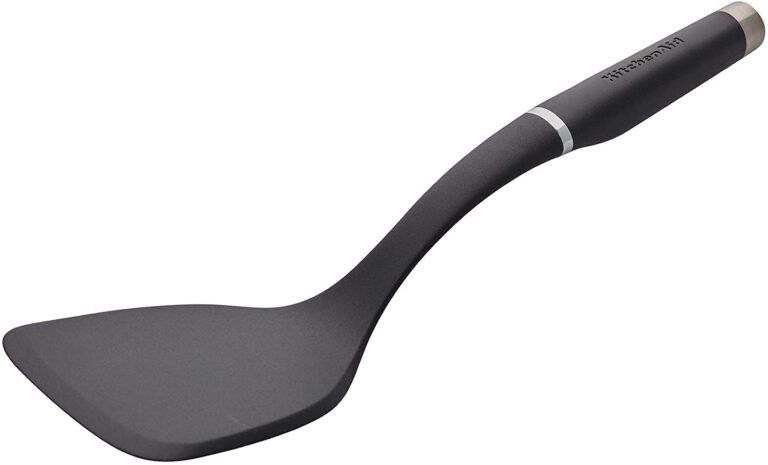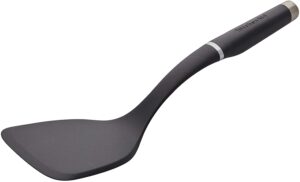 KitchenAid Gourmet Large Solid Turner
Saute pan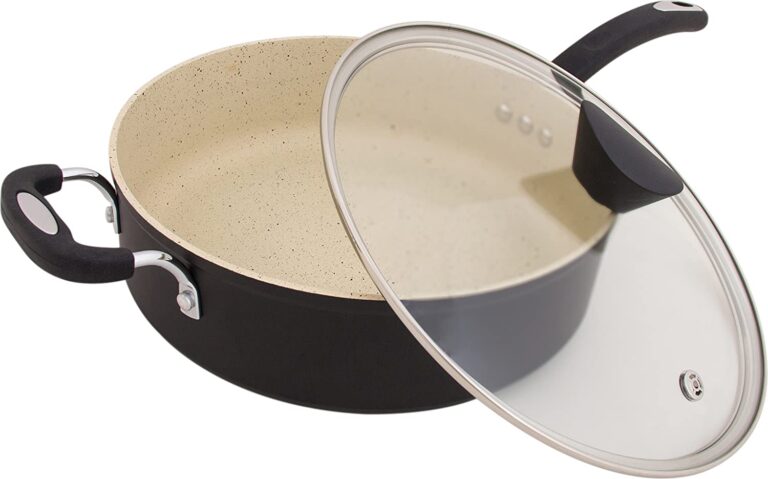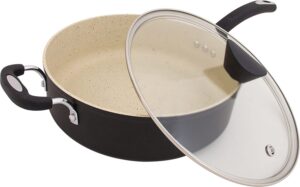 Ozeri Stone Earth All-in-One Sauce Pan
Medium pot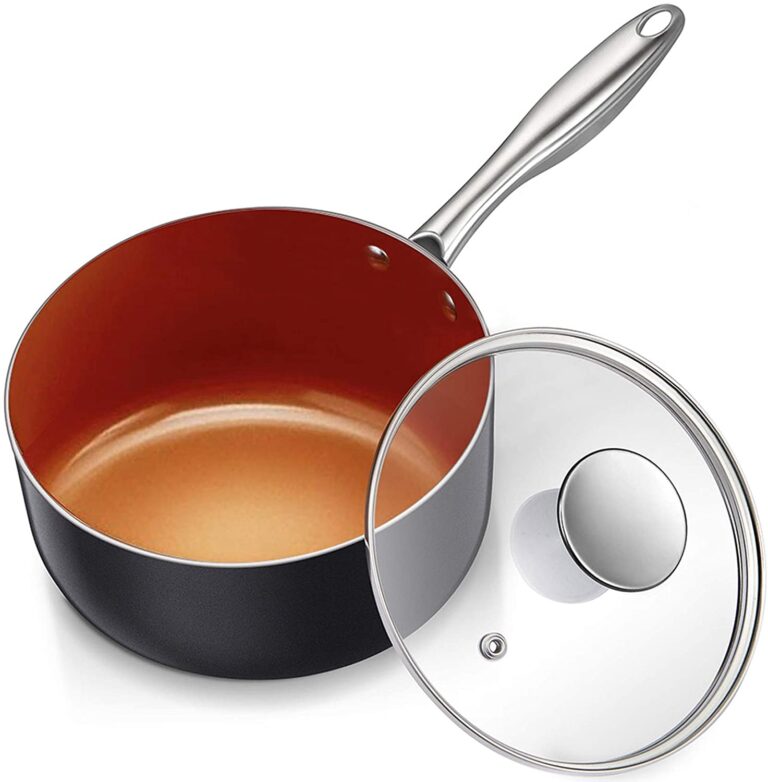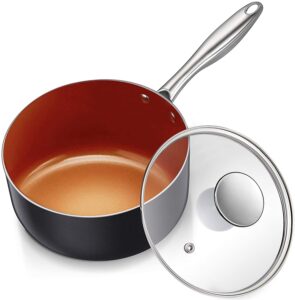 MICHELANGELO 3 Quart Saucepan with Lid
Large stockpot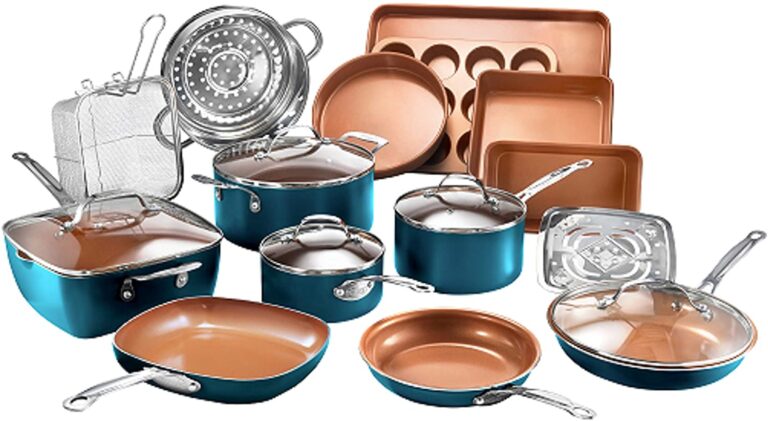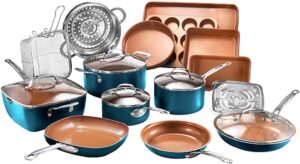 Gotham Steel Stock Pot with Ultra Nonstick Ceramic and Titanium Coating
Pots and Pans set: Gotham Steel Cookware + Bakeware Set with Nonstick Durable Ceramic Copper Coating
Cutting boards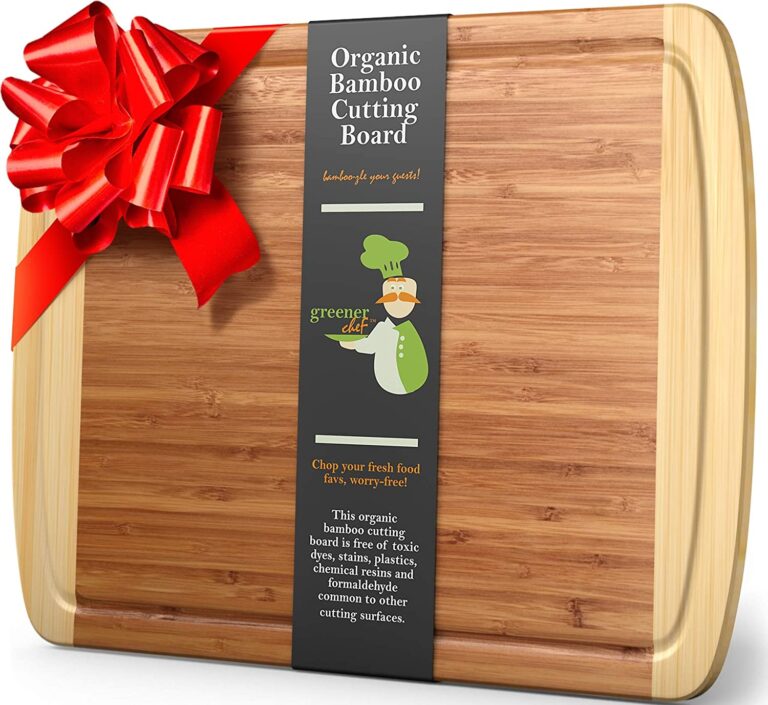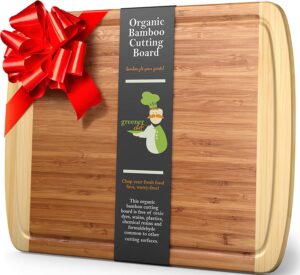 Colored: Simply Genius (8 Piece) Extra Thick Cutting Boards for Kitchen Prep
Bamboo: Greener Chef Extra Large Bamboo Cutting Board
Set of mixing bowls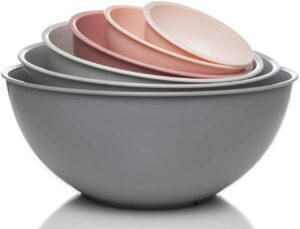 12 Piece Plastic Nesting Bowls Set
Small bowls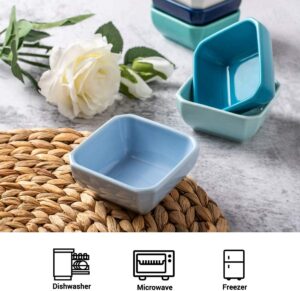 Delling 3 Oz Ceramic Dip Bowls Set
Oven mitts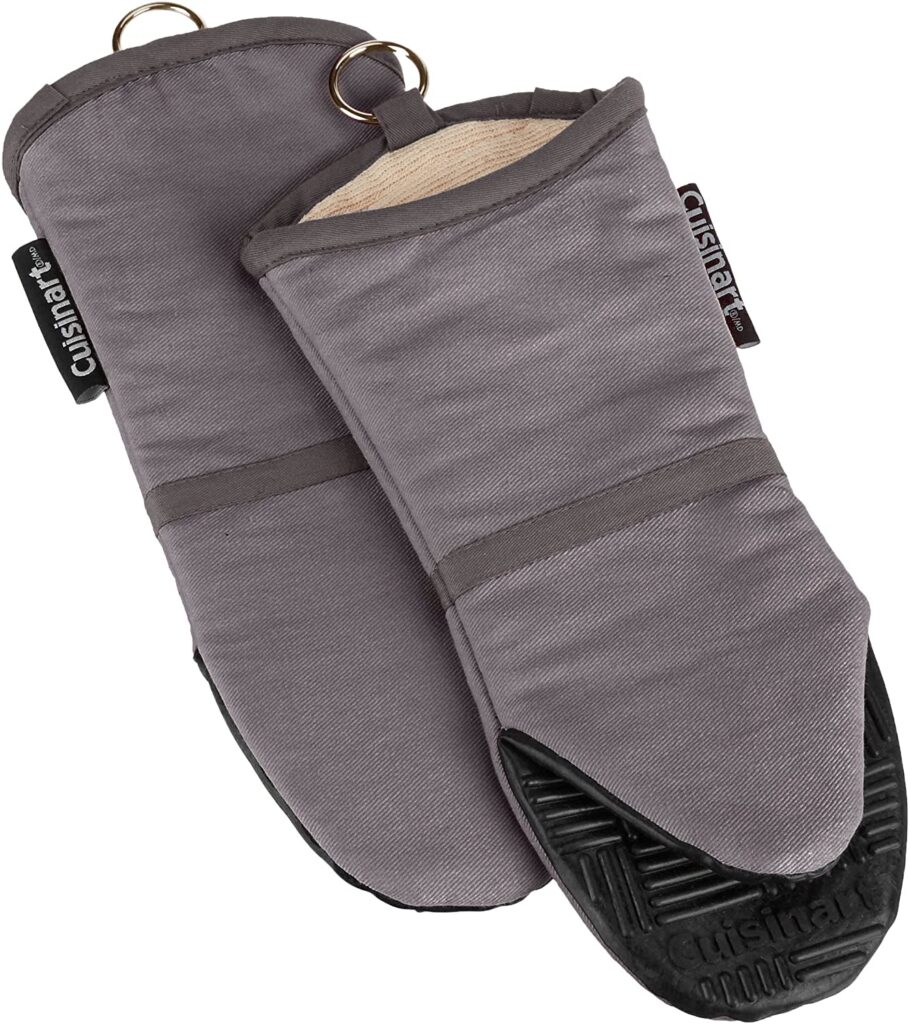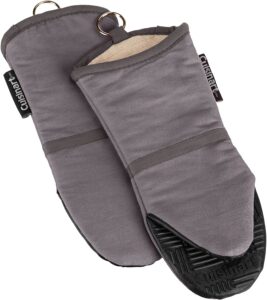 Measuring cups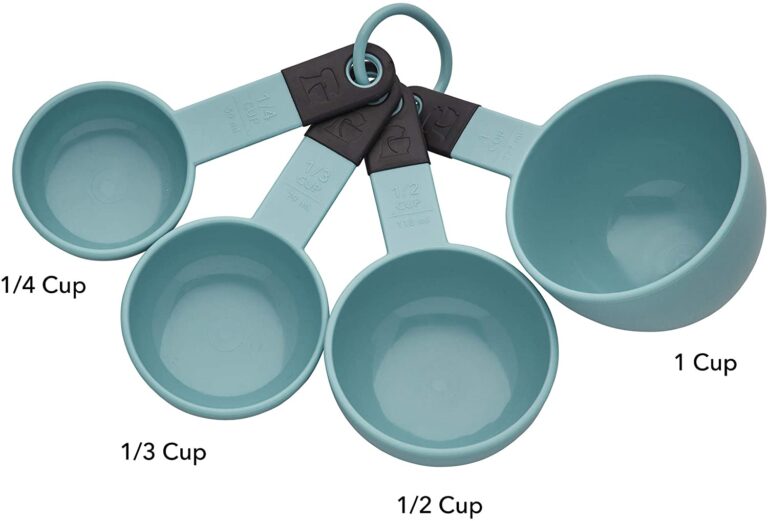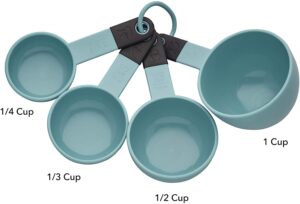 KitchenAid Classic Measuring Cups
Measuring spoons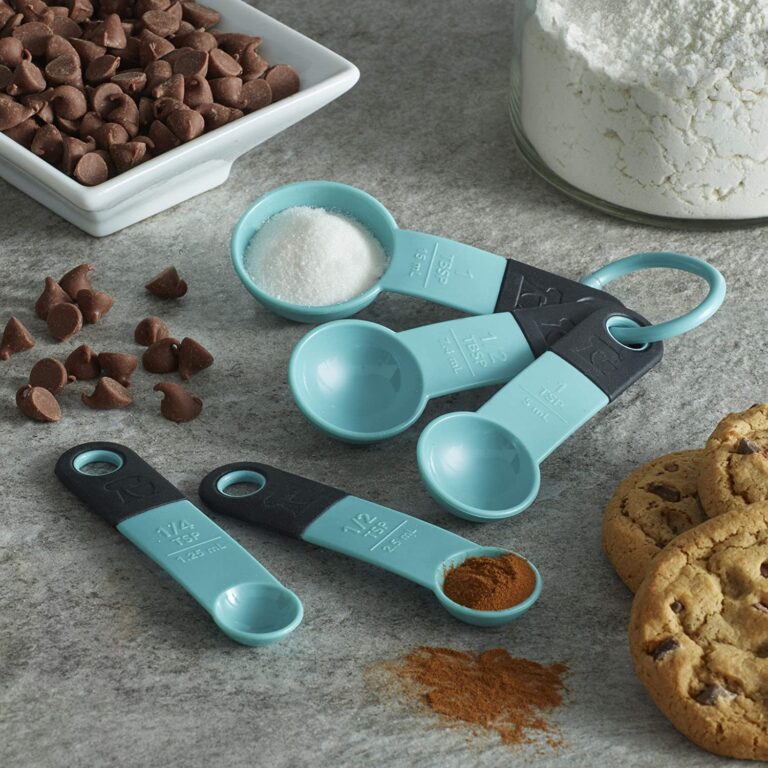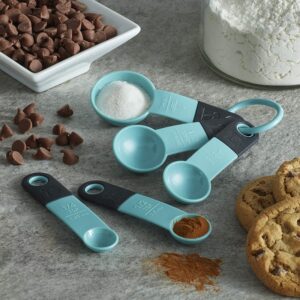 KitchenAid Classic Measuring Spoons
Can opener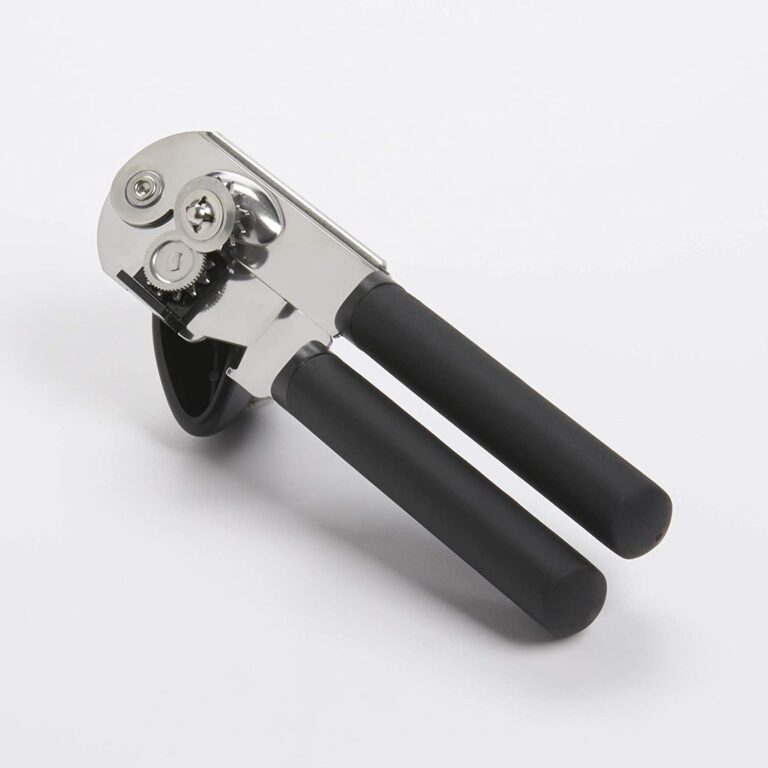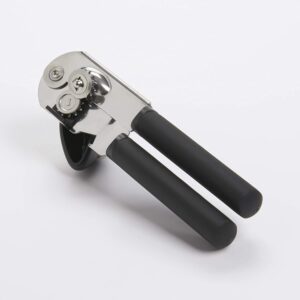 OXO Good Grips Soft-Handled Can Opener
Whisk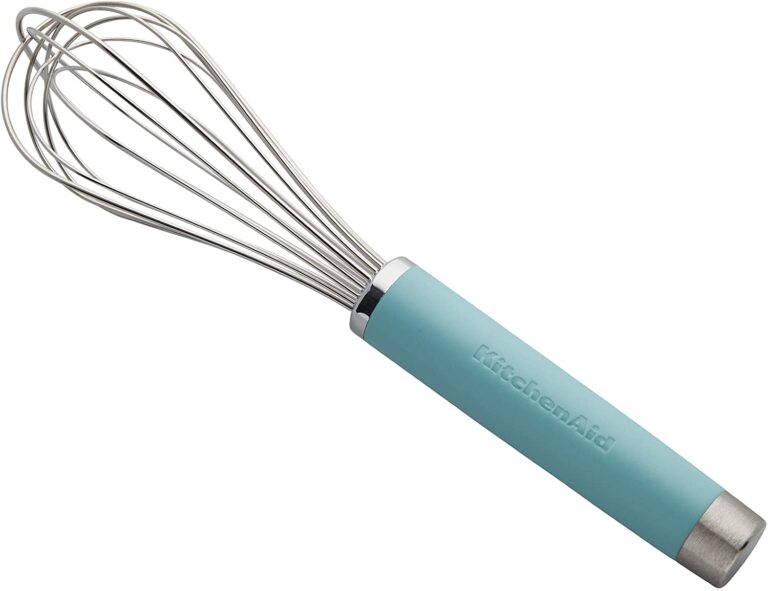 KitchenAid Gourmet Utility Whisk
Tongs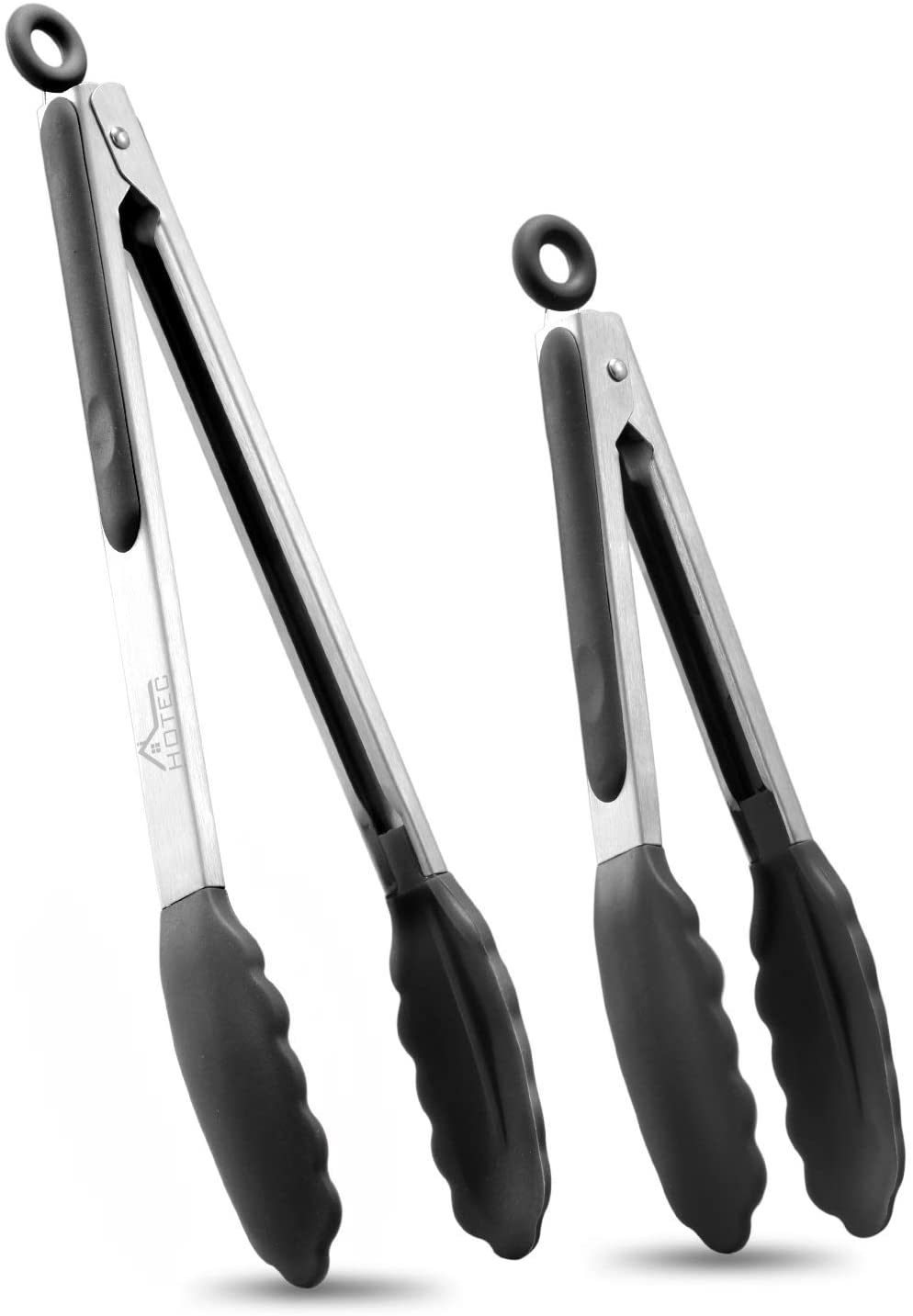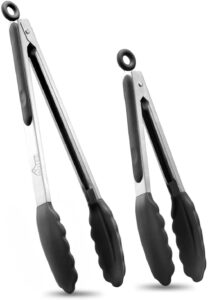 Hotec Premium Stainless Steel Locking Kitchen Tongs with Silicon Tips
Box grater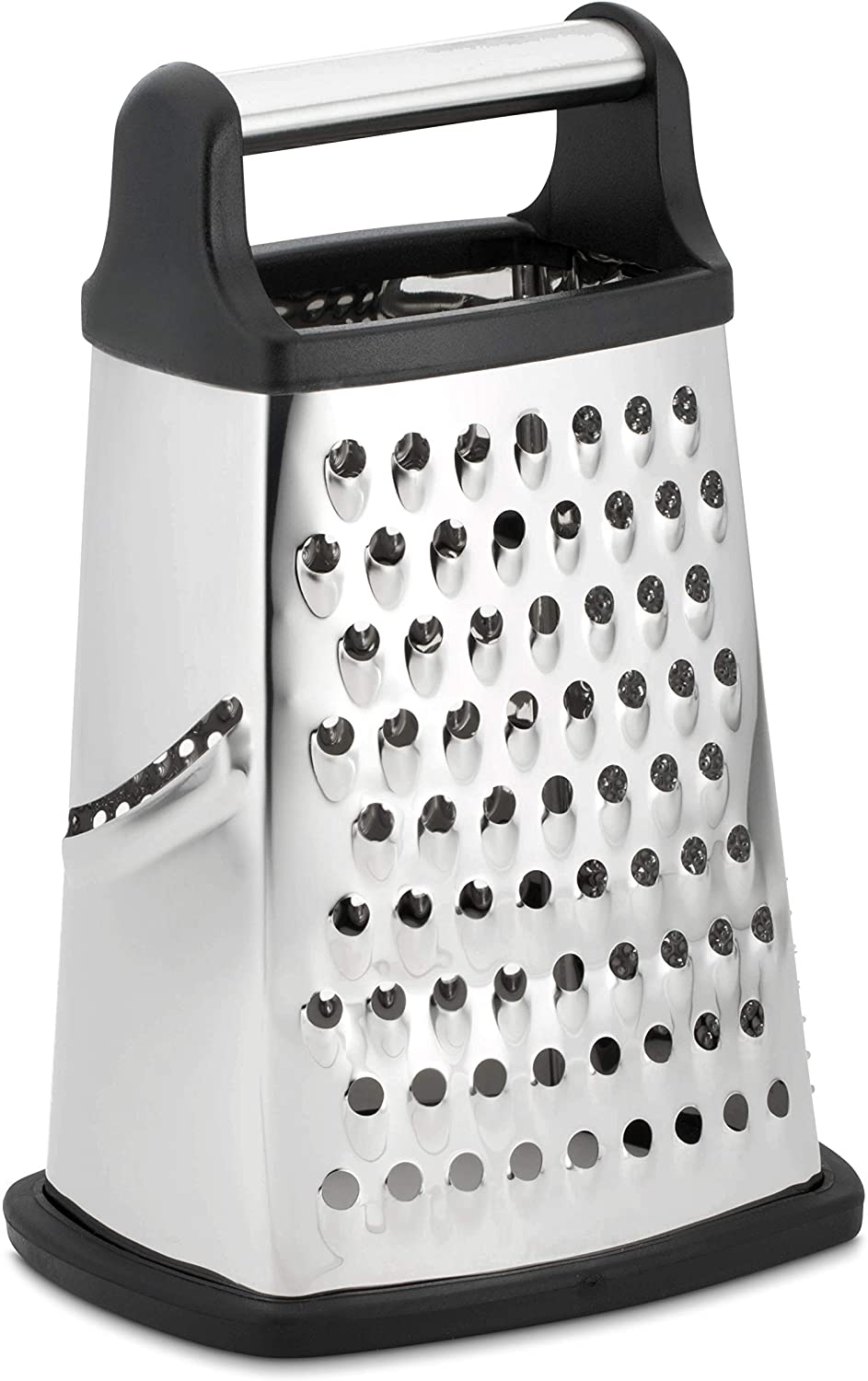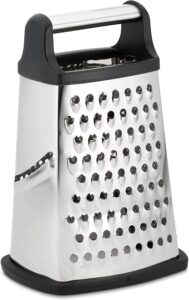 Hand grater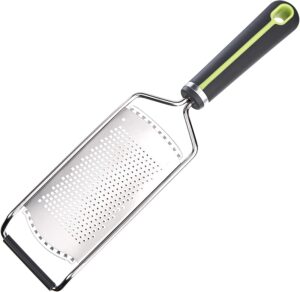 AmazonBasics Hand Zester and Grater
Zester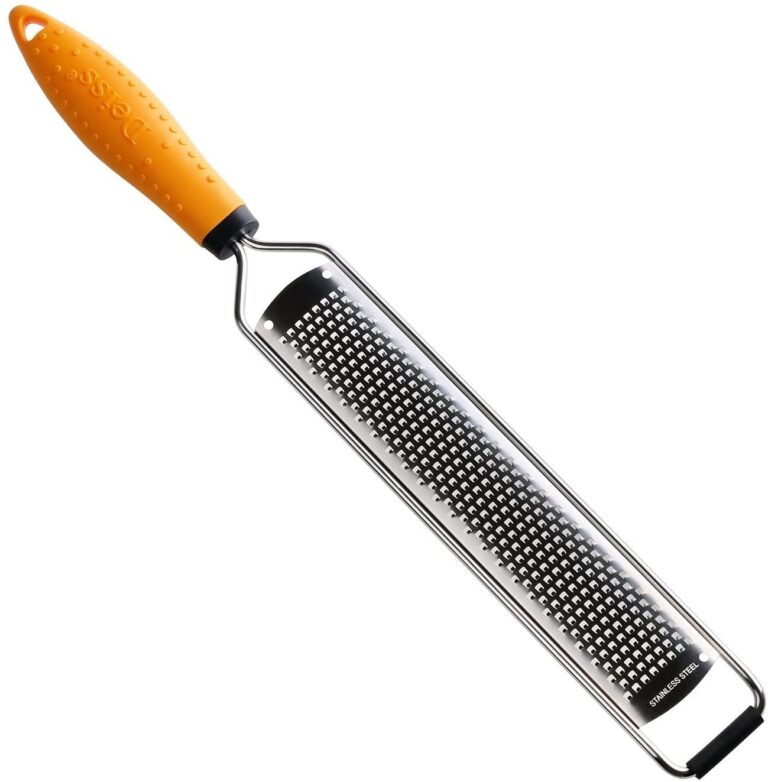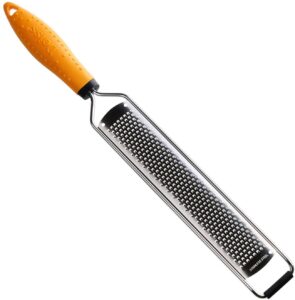 Deiss PRO Citrus Zester & Cheese Grater
Kitchen shears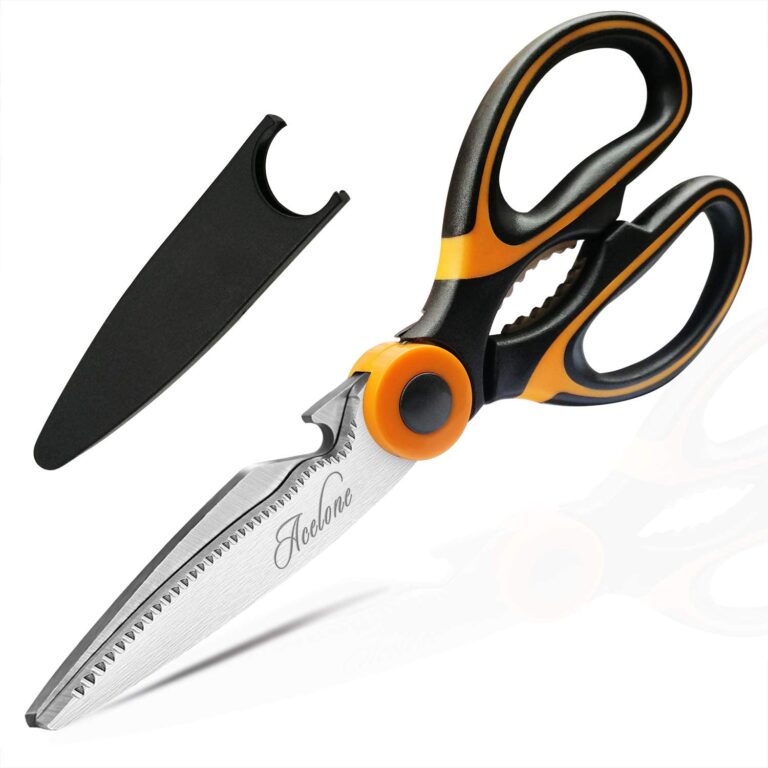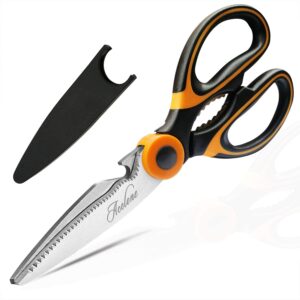 Heavy Duty Shears Ultra Sharp Stainless Steel Multi-function Kitchen Scissors
Knife sharpener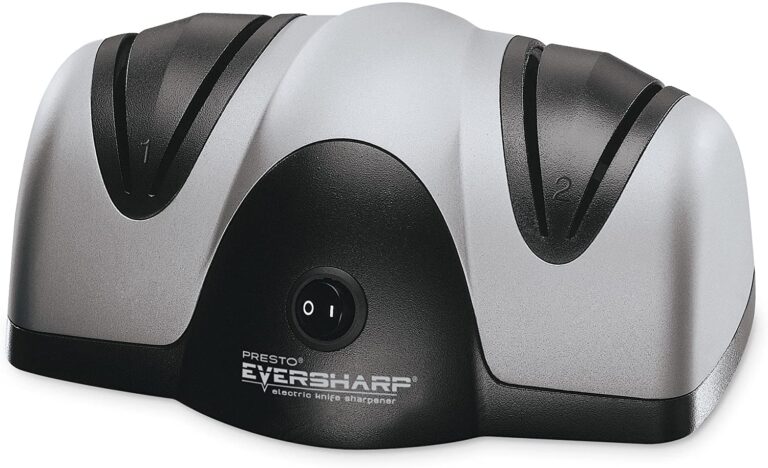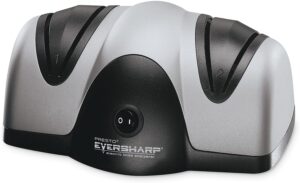 Presto EverSharp Electric Knife Sharpener
Baking sheet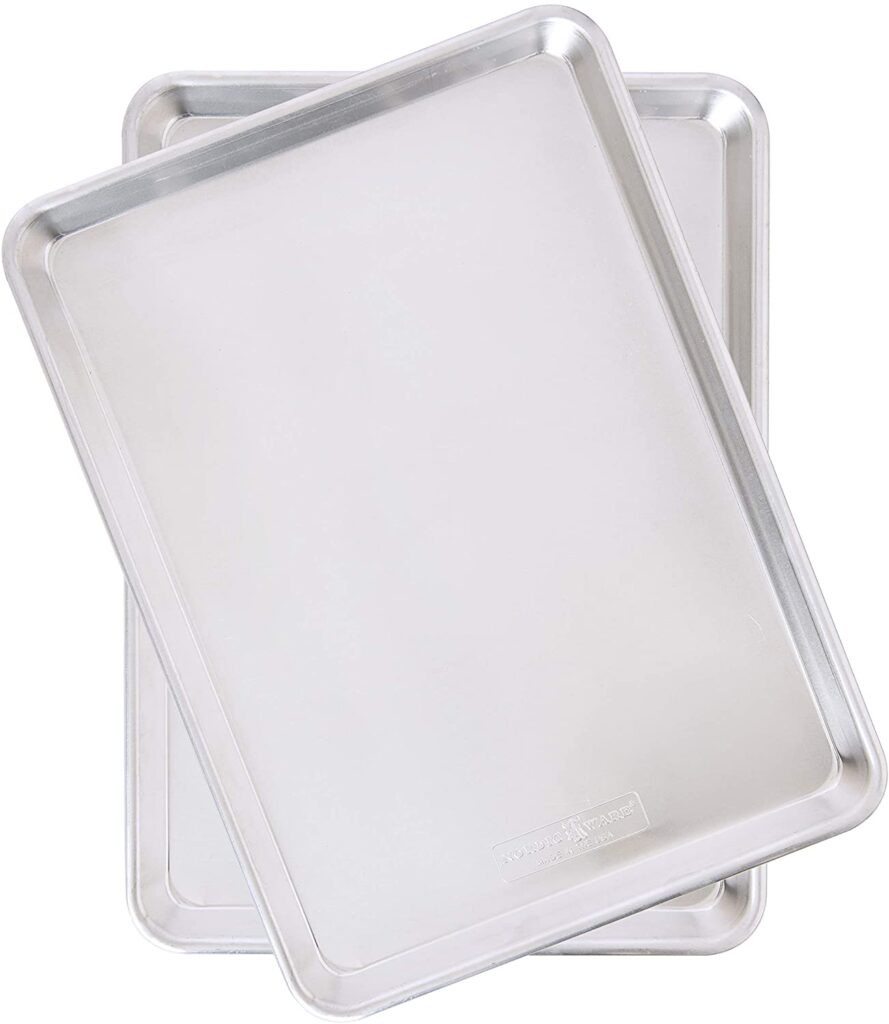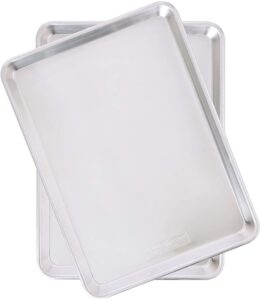 Nordic Ware Natural Aluminum Commercial Baker's Half Sheet
Cooling Rack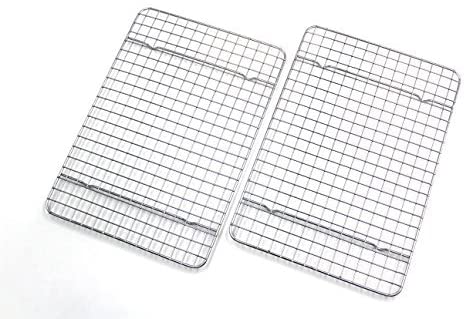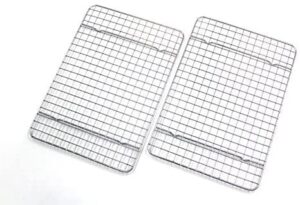 Checkered Chef Cooling Racks For Baking
Silicone Mats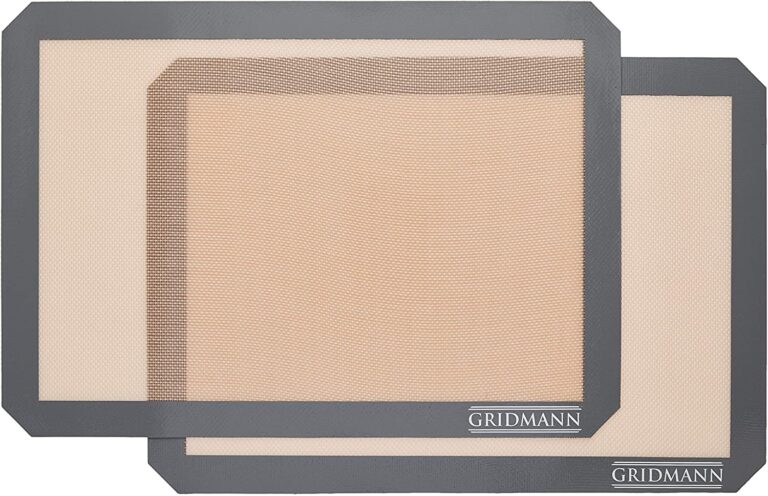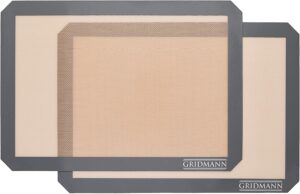 GRIDMANN Pro Silicone Baking Mat
Casserole dish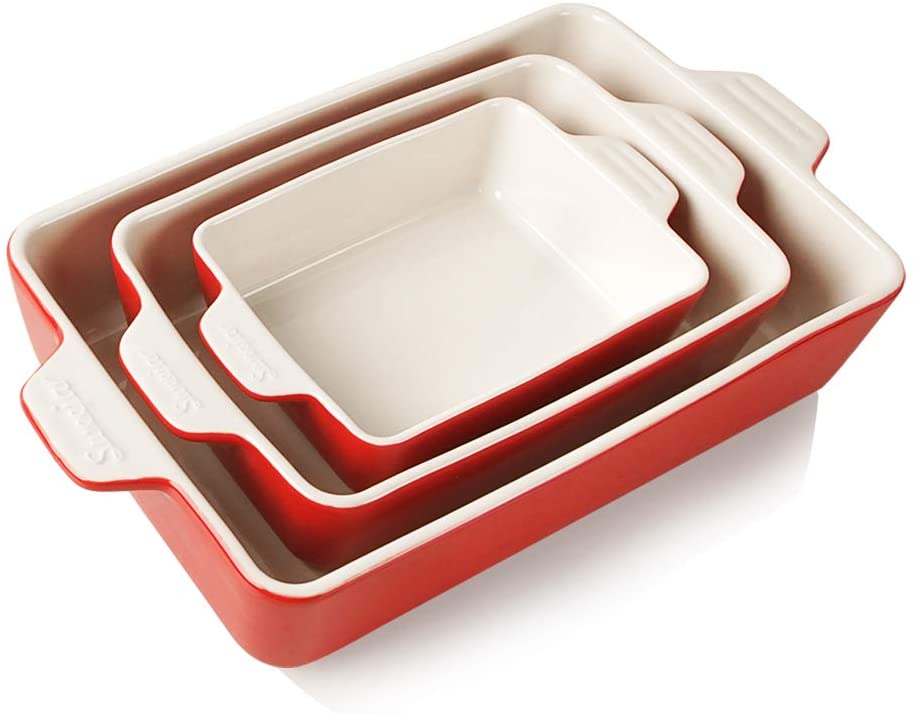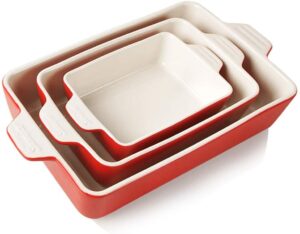 Muffin pan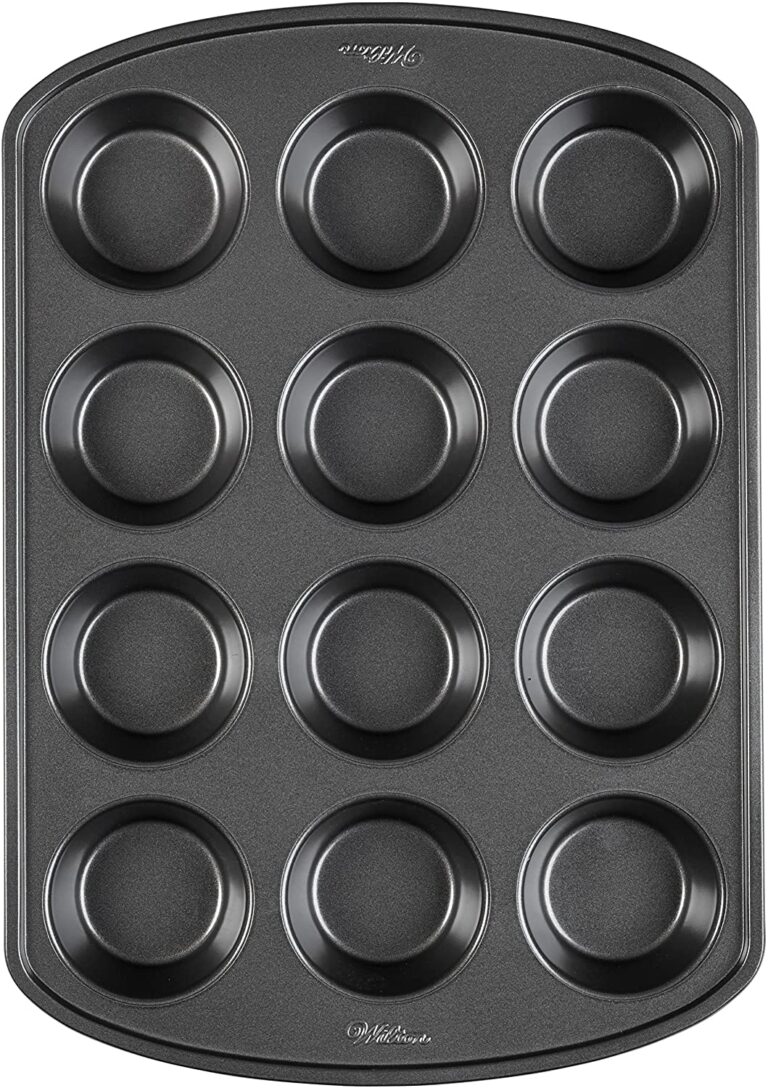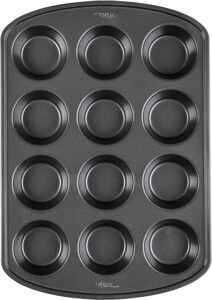 Wilton Perfect Results Premium Non-Stick Bakeware Muffin and Cupcake Pan
9x13 baking pan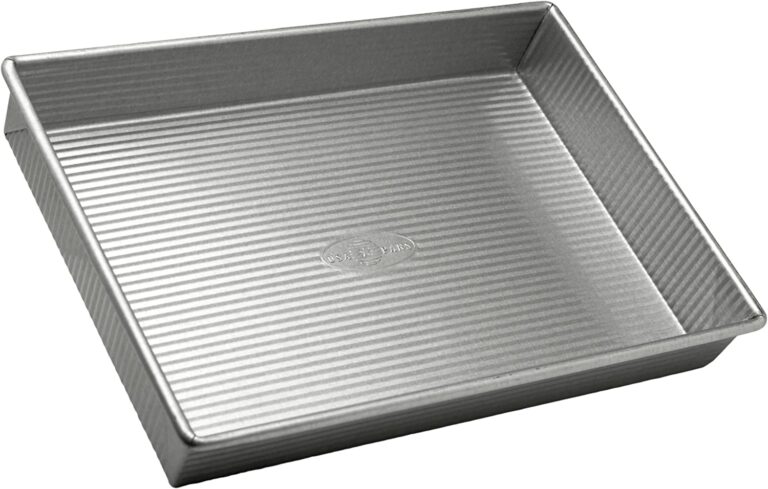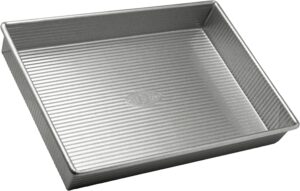 USA Pan Bakeware Rectangular Cake Pan
Digital thermometer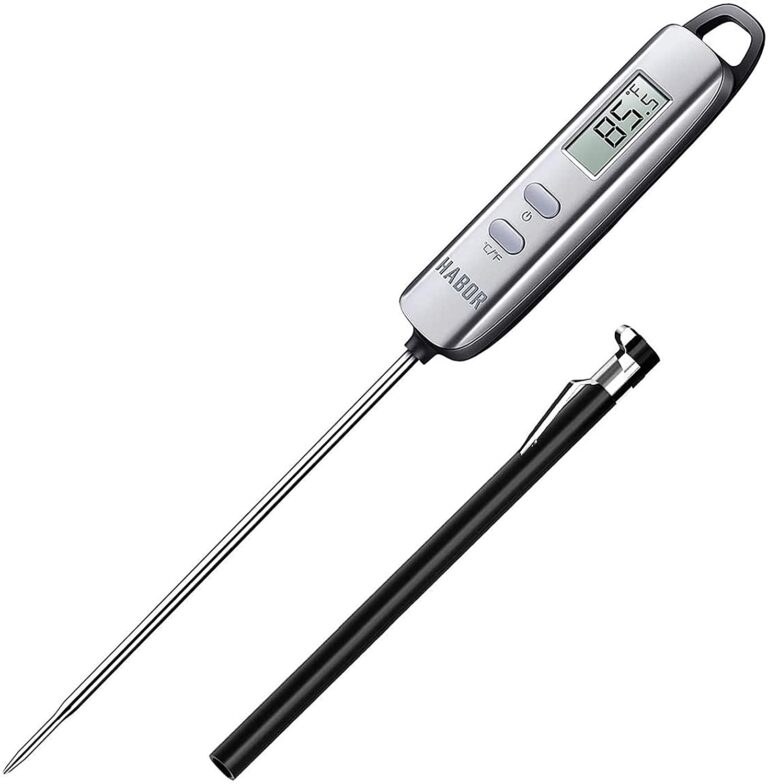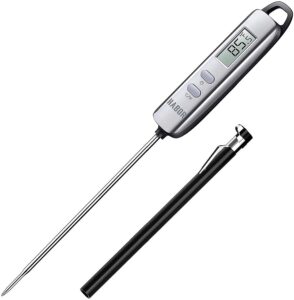 Blender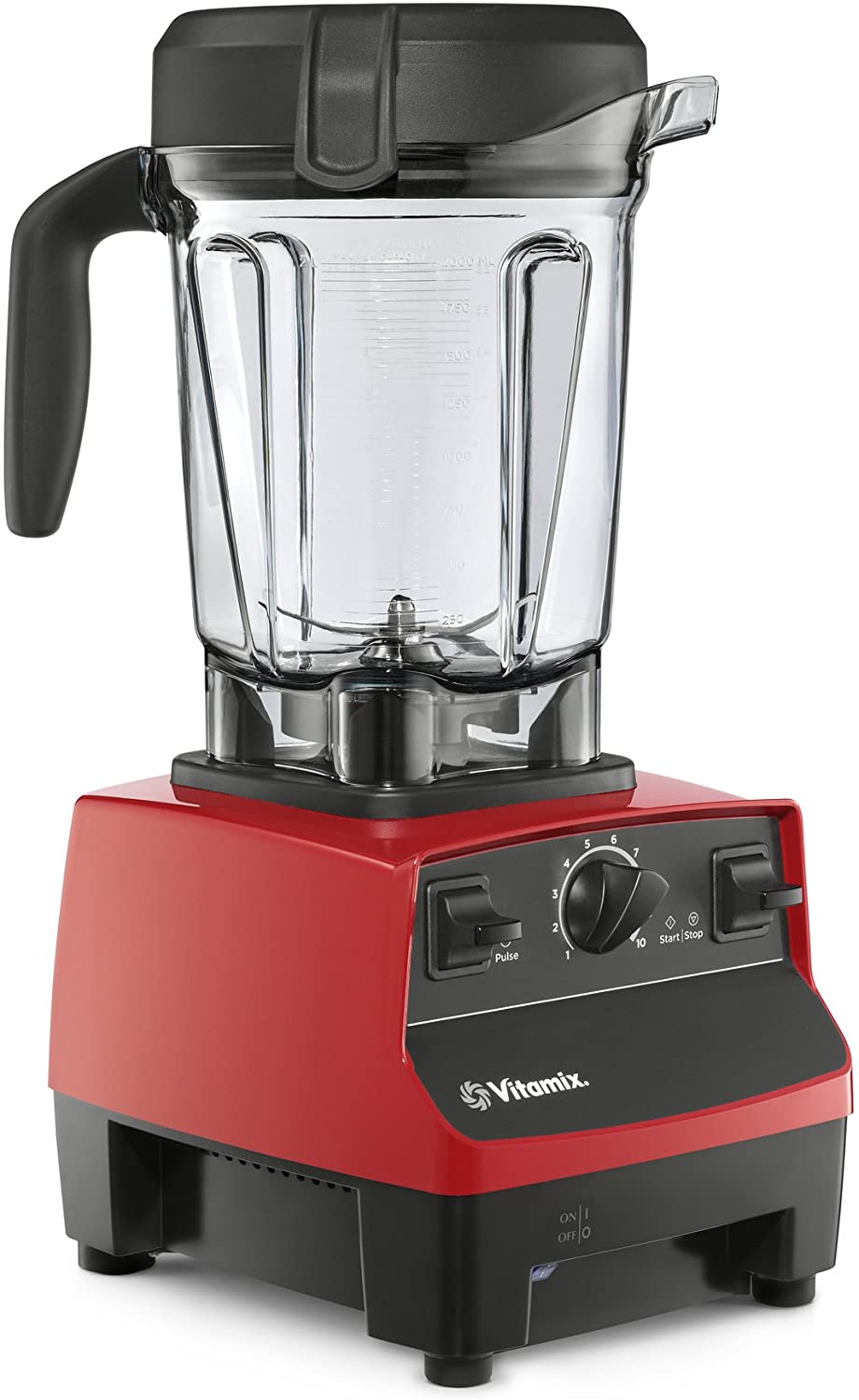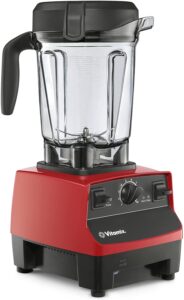 Basic version: Ninja Professional 72 Oz Countertop Blender
Pro version: Vitamix 5300 Blender, Professional-Grade, 64 oz.
Plates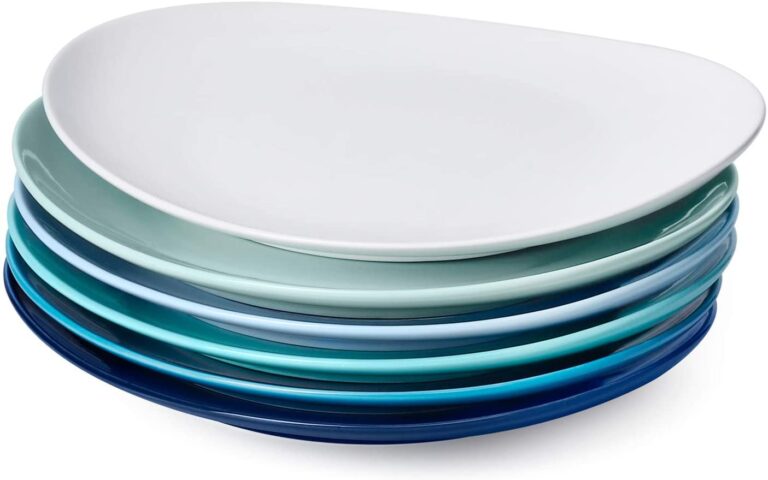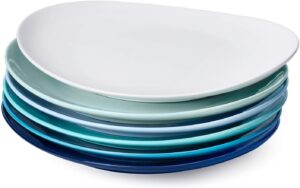 Sweese Porcelain Dinner Plates - 11 Inch
Bowls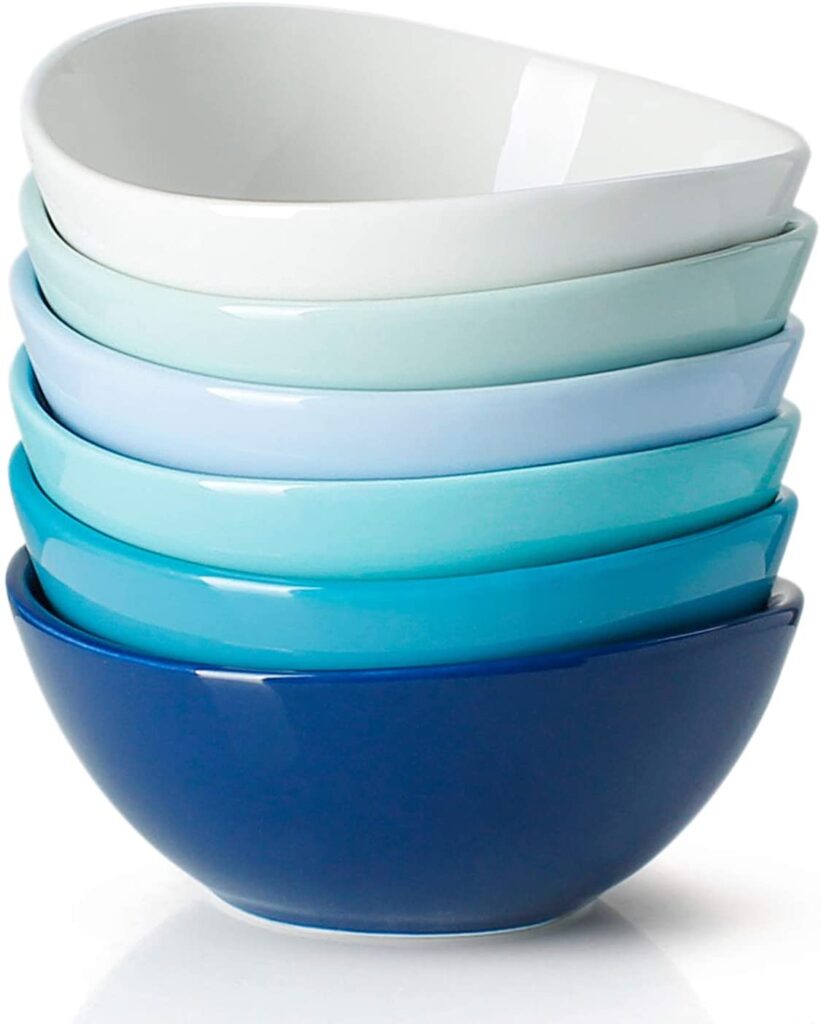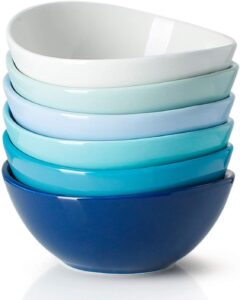 Sweese Porcelain Bowls - 18 Ounce
Plastic containers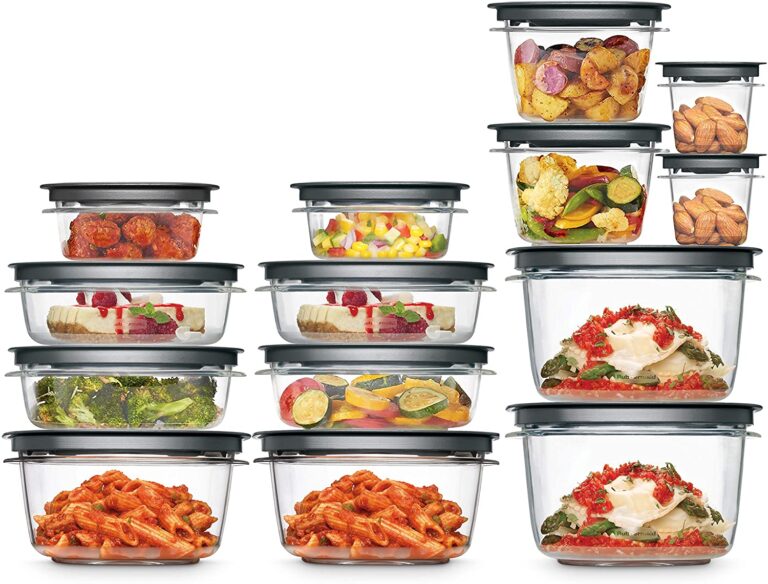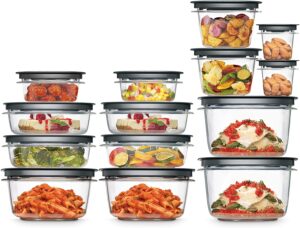 Rubbermaid Meal Prep Premier Food Storage Container, 28 Piece Set
Aluminum foil
Reynolds Wrap Standard Aluminum Foil
Plastic wrap
Reynolds Foodservice Plastic Wrap
Freezer bags
Towels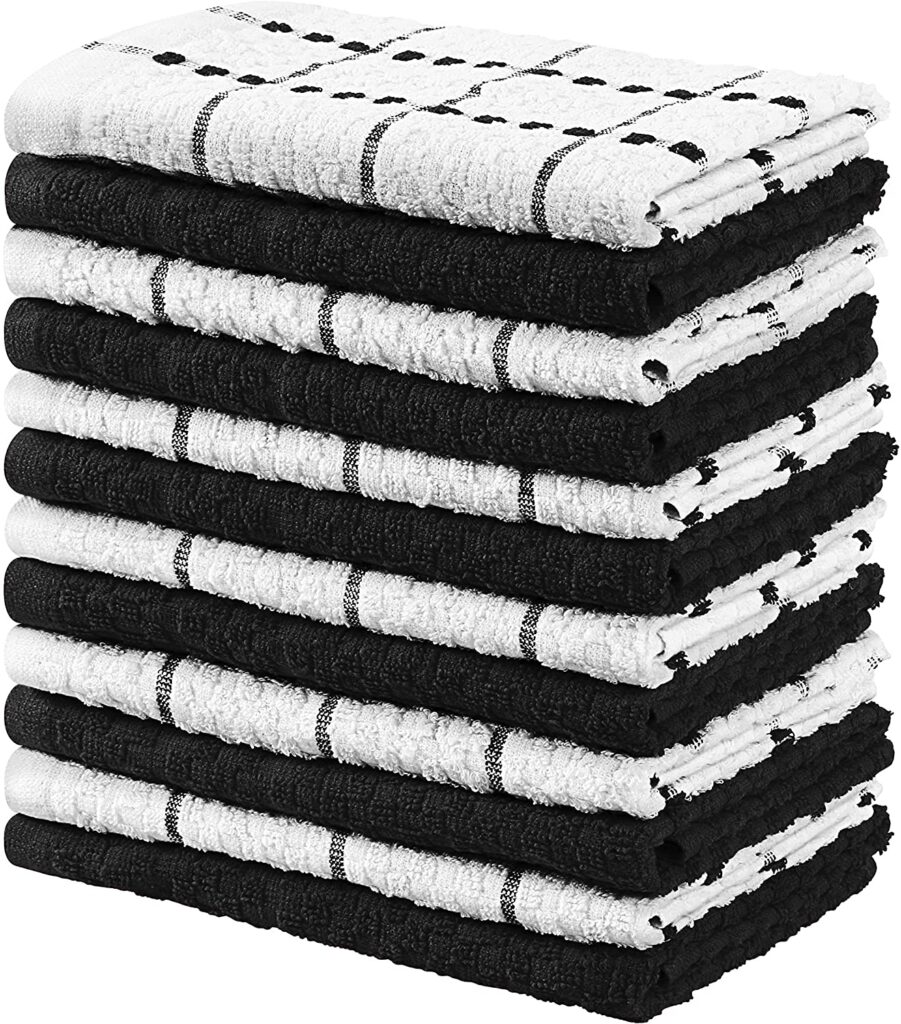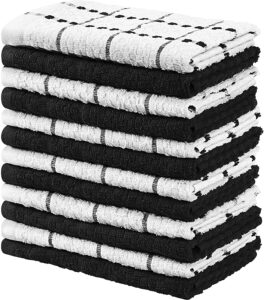 Cleaning sponge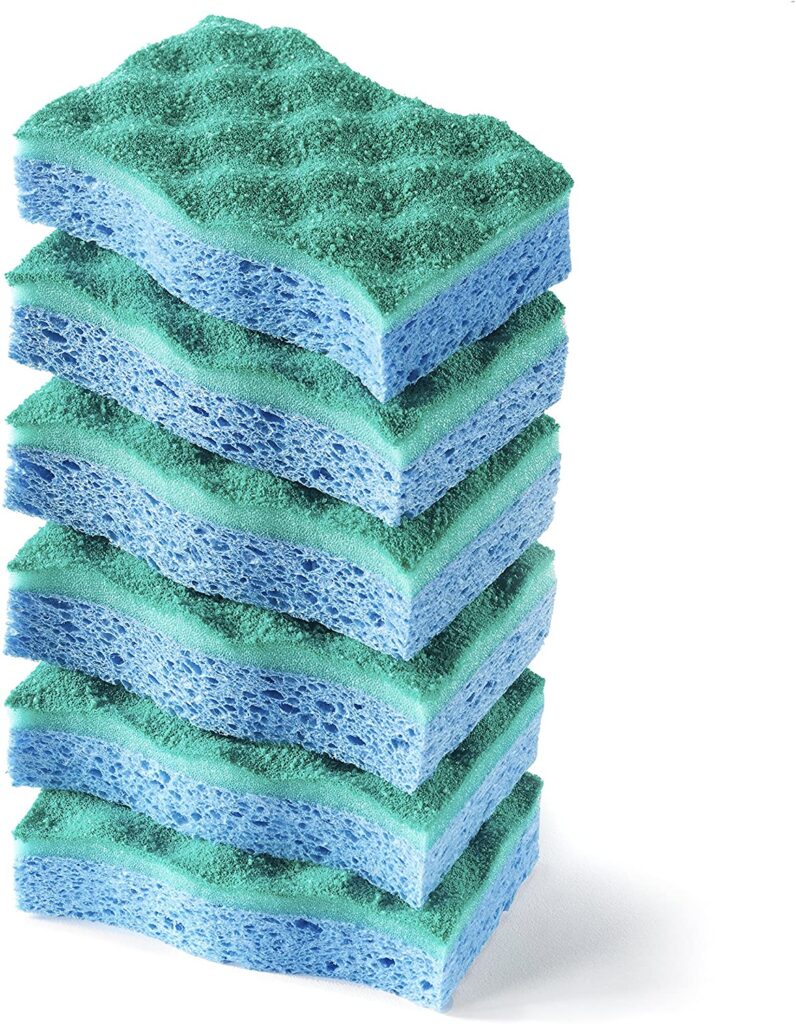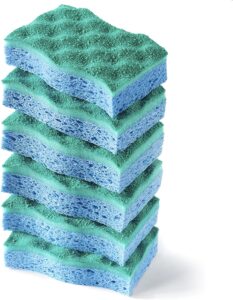 O-Cedar Multi-Use Scrunge Scrub Sponge
Cleaning spray
Lysol Professional Ready-to-use Antibacterial Kitchen Cleaner
Kitchen soap
Dawn Ultra Dishwashing Liquid Dish Soap
Trash bags
Glad ForceFlex Tall Kitchen Drawstring Trash Bags
Trash can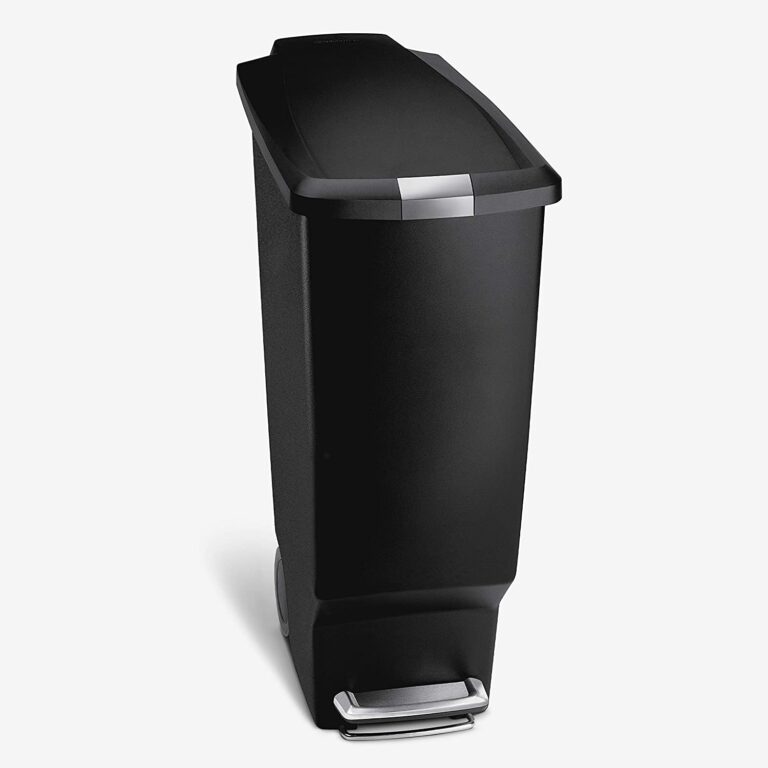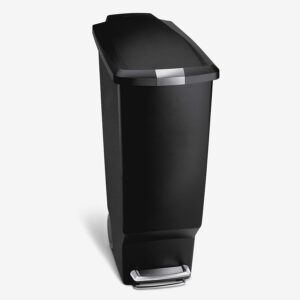 simplehuman Slim Kitchen Step Trash Can With Secure Slide Lock
Pepper grinder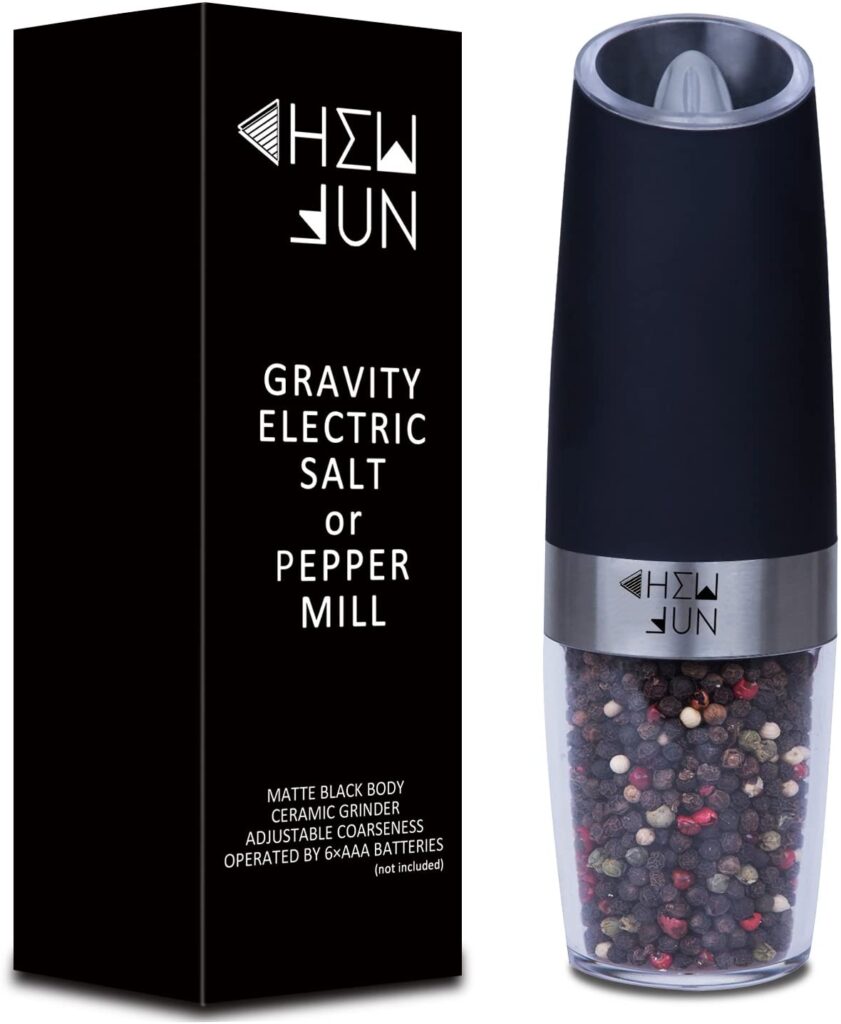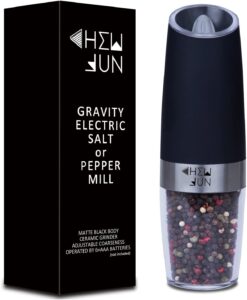 Electric Gravity Pepper Grinder or Salt Mill with Adjustable Coarseness
Summary
This list is comprehensive without being frilly. Let's be honest, we don't need the extras when we're starting out. When you find you're ready to upgrade, there are so many fun ways to do so by shopping around.
The key is to buy good quality products the first time. If you buy something cheap, you're wasting your time, effort, and money. There are plenty of options in different price ranges. This doesn't mean you need to buy the $99 spatula. It means you should find items that are good quality within your budget.
If you try it out, let me know how it goes in the comments or on Instagram, Facebook, or Pinterest.
You may also like...