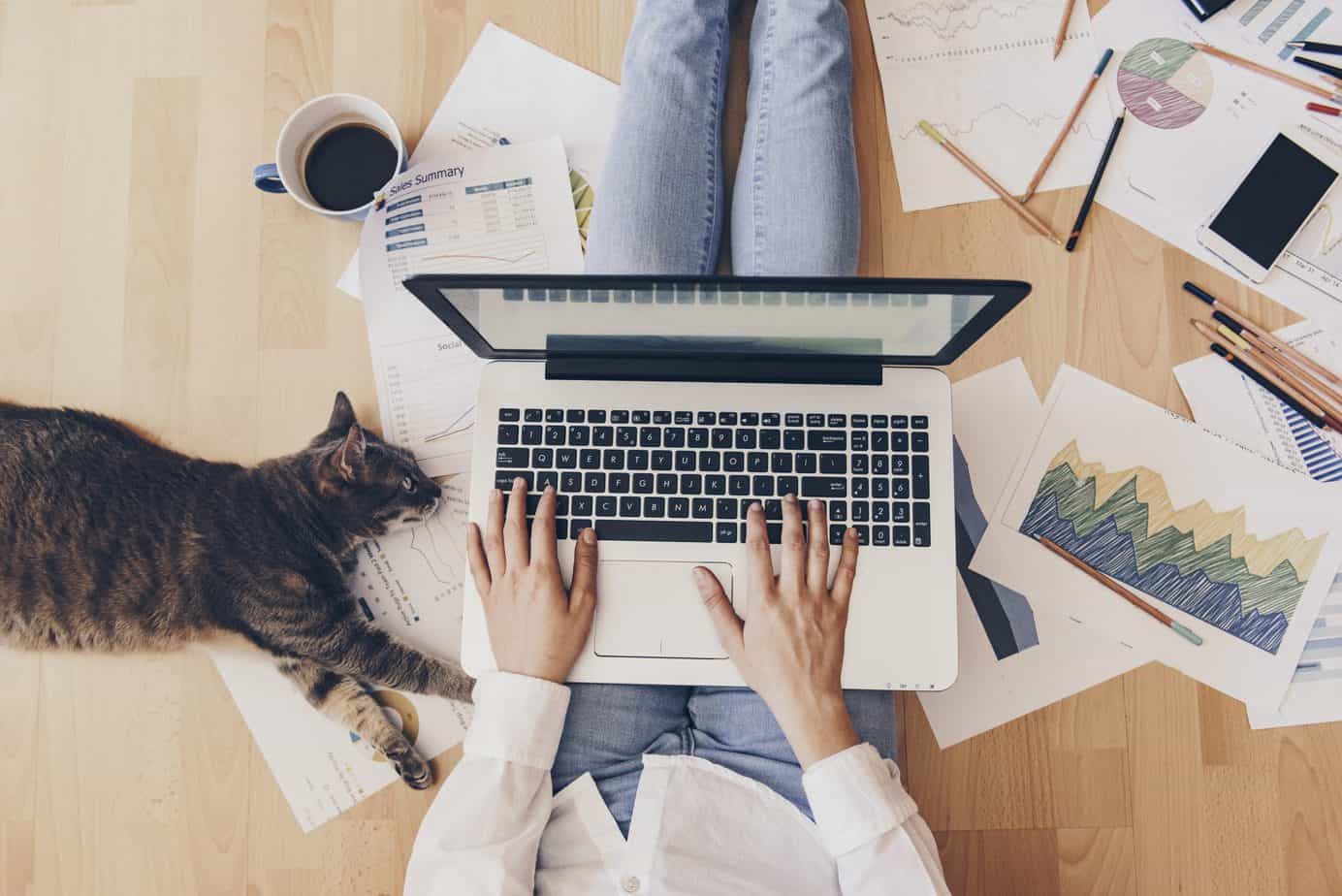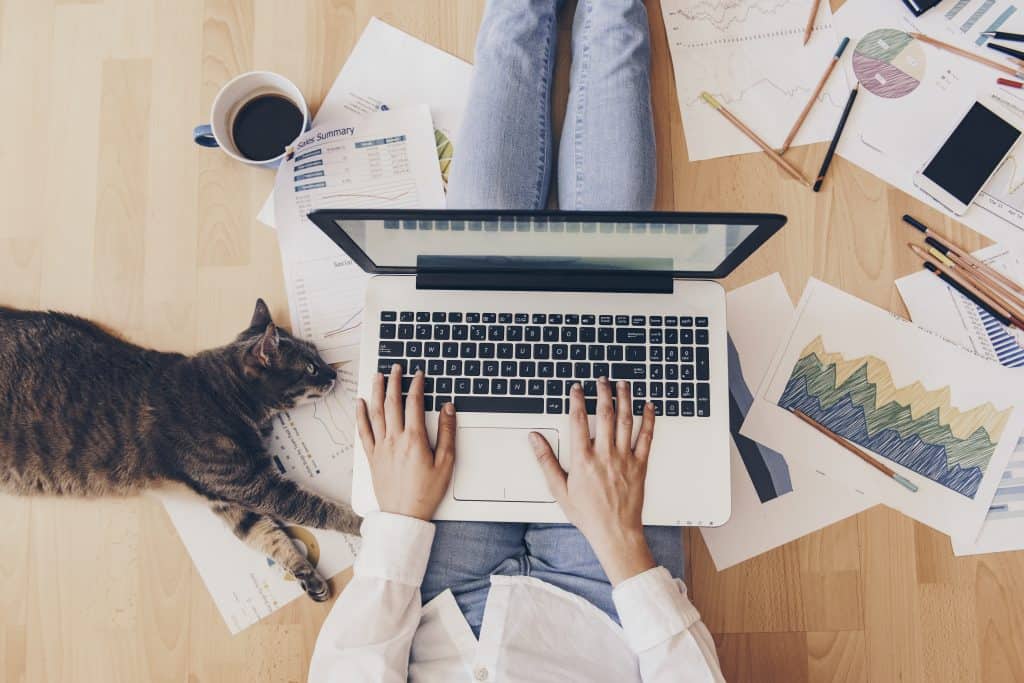 Time at home should be fun but can end up being stressful. Before we were all ordered to stay home and stay safe, I made a career out of working from home. I work for a large tech company while taking care of two small kids who aren't in school yet. My life is a jumble of work, kids, and cleaning. At this point in the pandemic, you may be feeling a bit trapped. I can relate. I have some tried and true tips that make my life easier, and I know they can make yours easier too.
I've gathered 15 of my most trusted tips and techniques for staying sane when you're stuck at home. I encourage you to try them out to create order out of the chaos or, perhaps, defeat the mind-numbing boredom you may be feeling right now. Try to enjoy the time you have to do the things you could never wait to get home to do.
1. Cook/Bake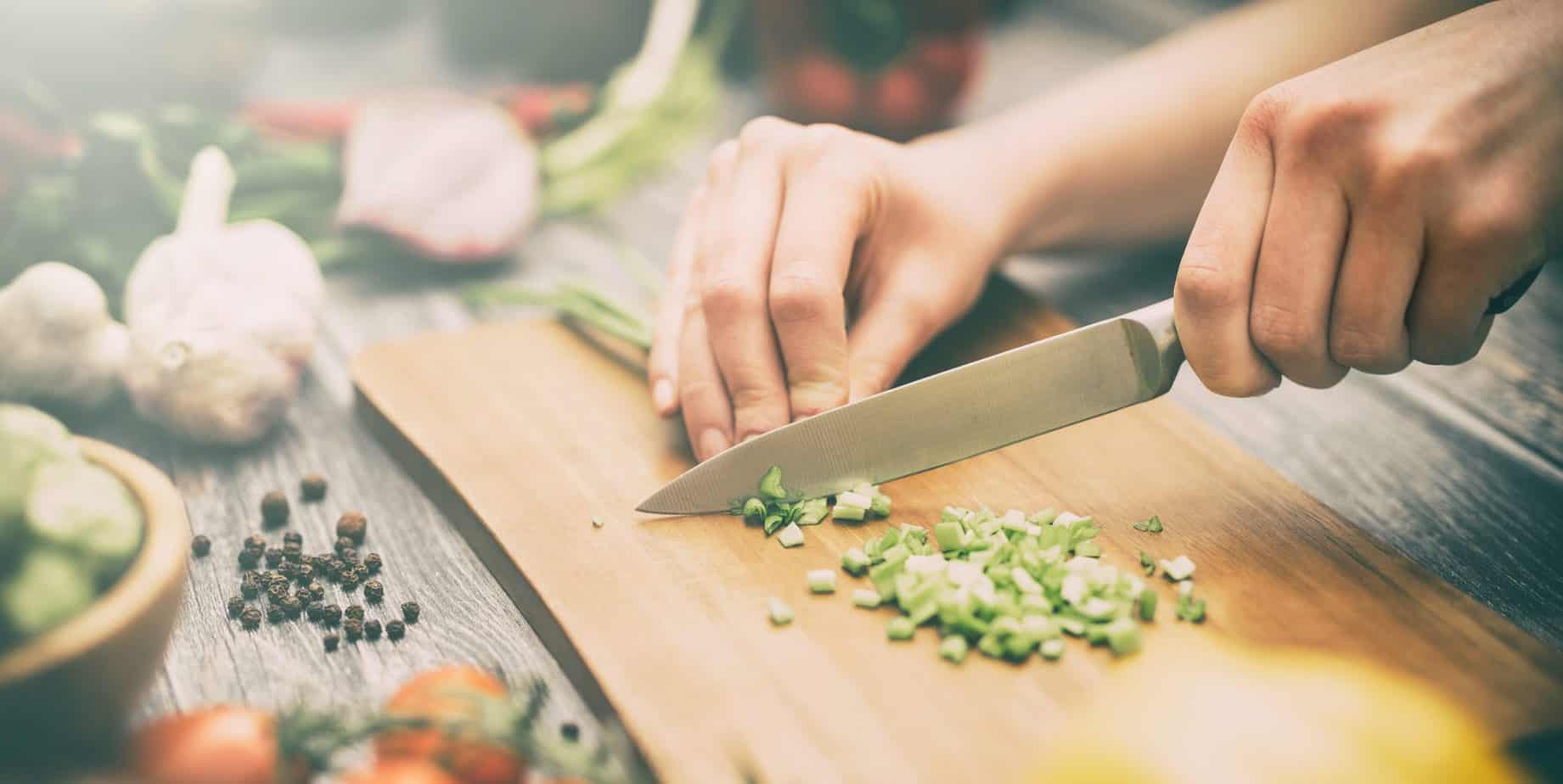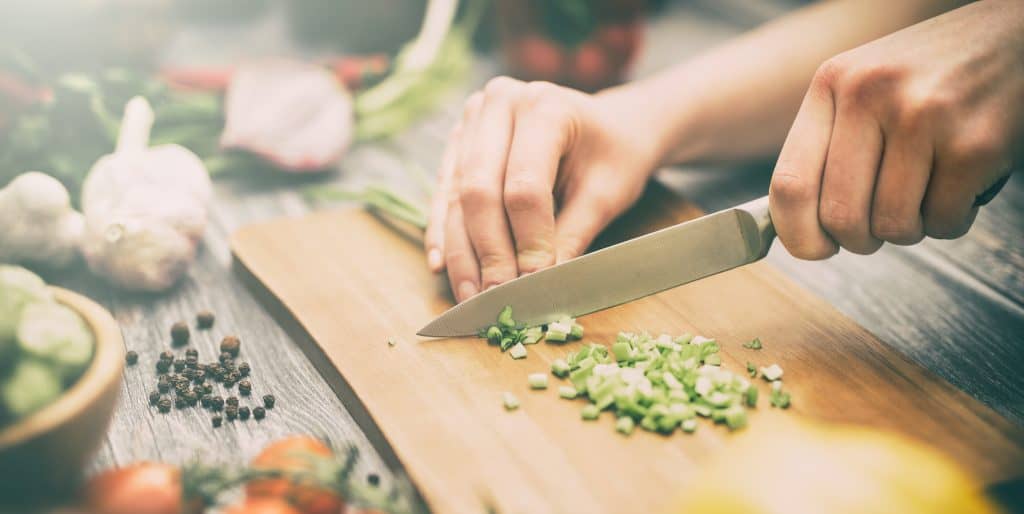 Some of the links below are affiliate links, meaning, at no additional cost to you, I will earn a small commission if you click through and make a purchase.
When there are kids and/or pets running around making a mess of everything, you don't have time to sit down to try to focus on one thing. Cooking allows you to keep your hands and mind busy while also being up and able to run after a 2-year-old trying to hit the dog with a pair of kitchen tongs. In fact, you might need some wine to go with dinner too!
It's a wonderful thing to prepare meals for your family. You get to bring everyone together for family time; you can take pride in that. I like to try new things and test out recipes that eventually end up right here, like this Creamy Chicken Marsala. If you don't have kids, cooking by yourself or with a friend can be so rewarding. Pour that glass of wine, and have a conversation. Then you can sit down and enjoy the delicious meal you've prepared. Quite honestly, that's the best part.
2. Exercise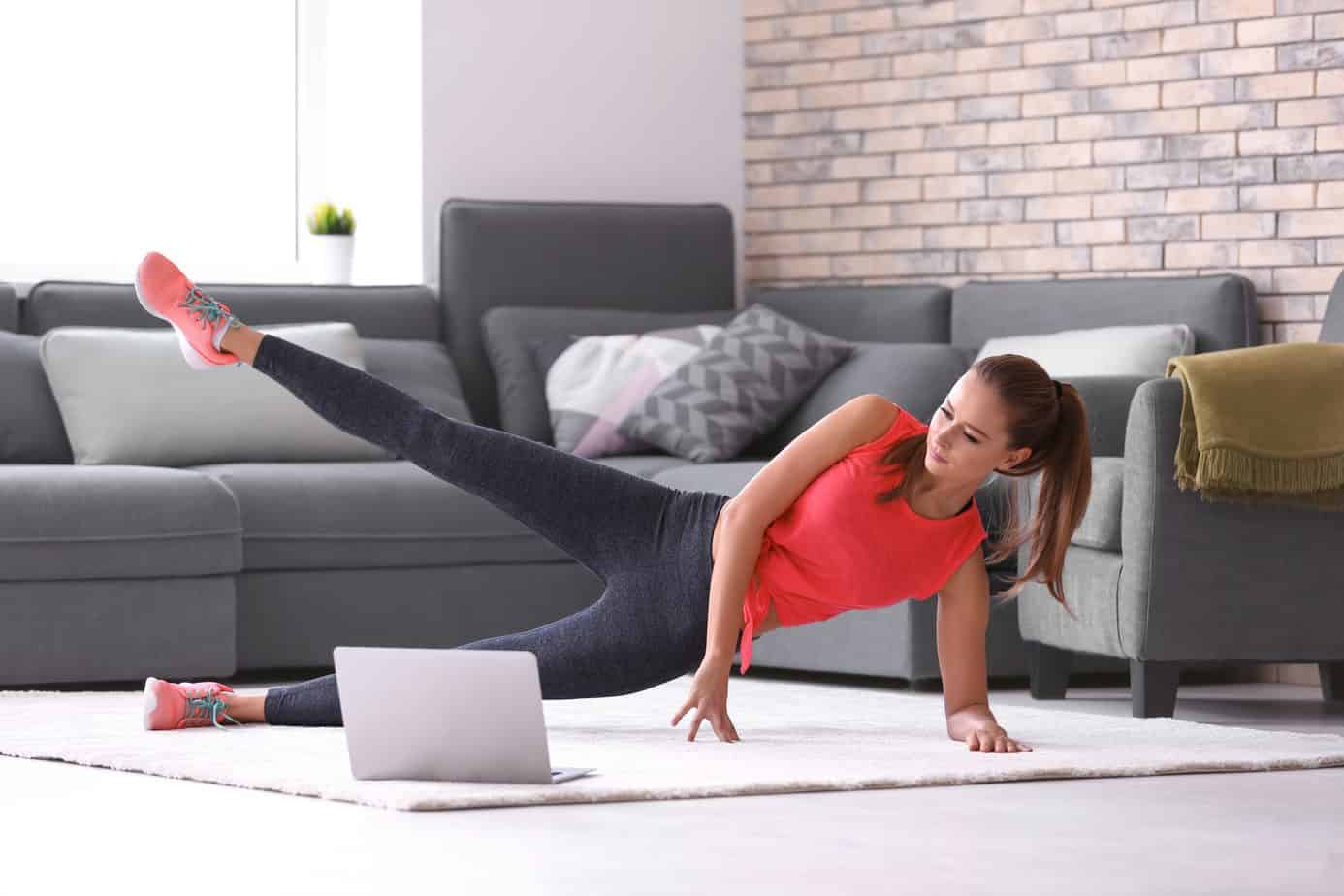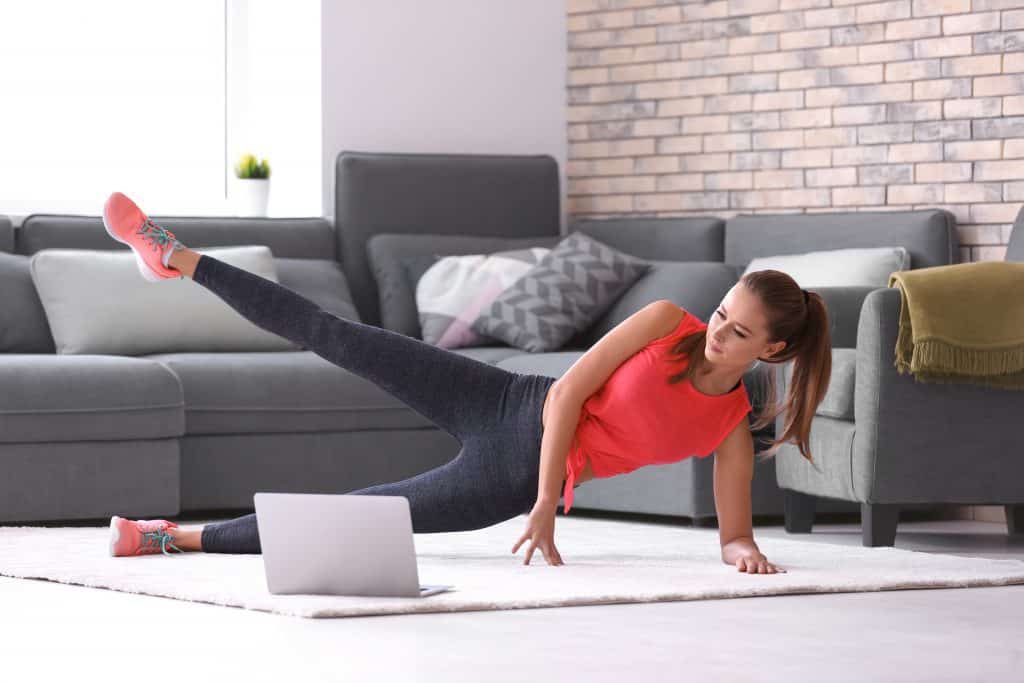 Being bored and lazy all day is exhausting, but do you ever notice it's impossible to actually fall asleep? I feel like my body is trying to tell me I didn't earn my sleep that day because all I did was sit around and stare at the TV. Exercise energizes you and keeps your mind sharp. With gyms closed right now, we have to get a little more creative to exercise.
That's where exercise apps come in! If the last you remember about working out from home was people super pumped about P90X, you will be pleasantly surprised at the variety of programs available now. There is yoga, pilates, high-intensity training, stretching, martial arts, dancing, and all kinds in-between. I get up an hour before I start work and use one of my favorite apps, Daily Burn or Beach Body on Demand, to get anywhere from 10 to 60 minutes of exercise in depending on how motivated I feel that morning. I encourage you to try these out for yourself and stay energized!
3. Parenting tips
A lot of you may be spending time at home all day with your children for the first time in years. You have work or they have school and you each get your time away from each other. Now that you're sharing the same space all day, it can be difficult to get along. I've got some great tips to help you out with this.
Prioritize
What absolutely needs to get done today? What can you live with not getting done at all? Sometimes there's a definite line in your list of things to do. You may only get one thing on your list done, so make sure it's the most important task.
Make peace with the mess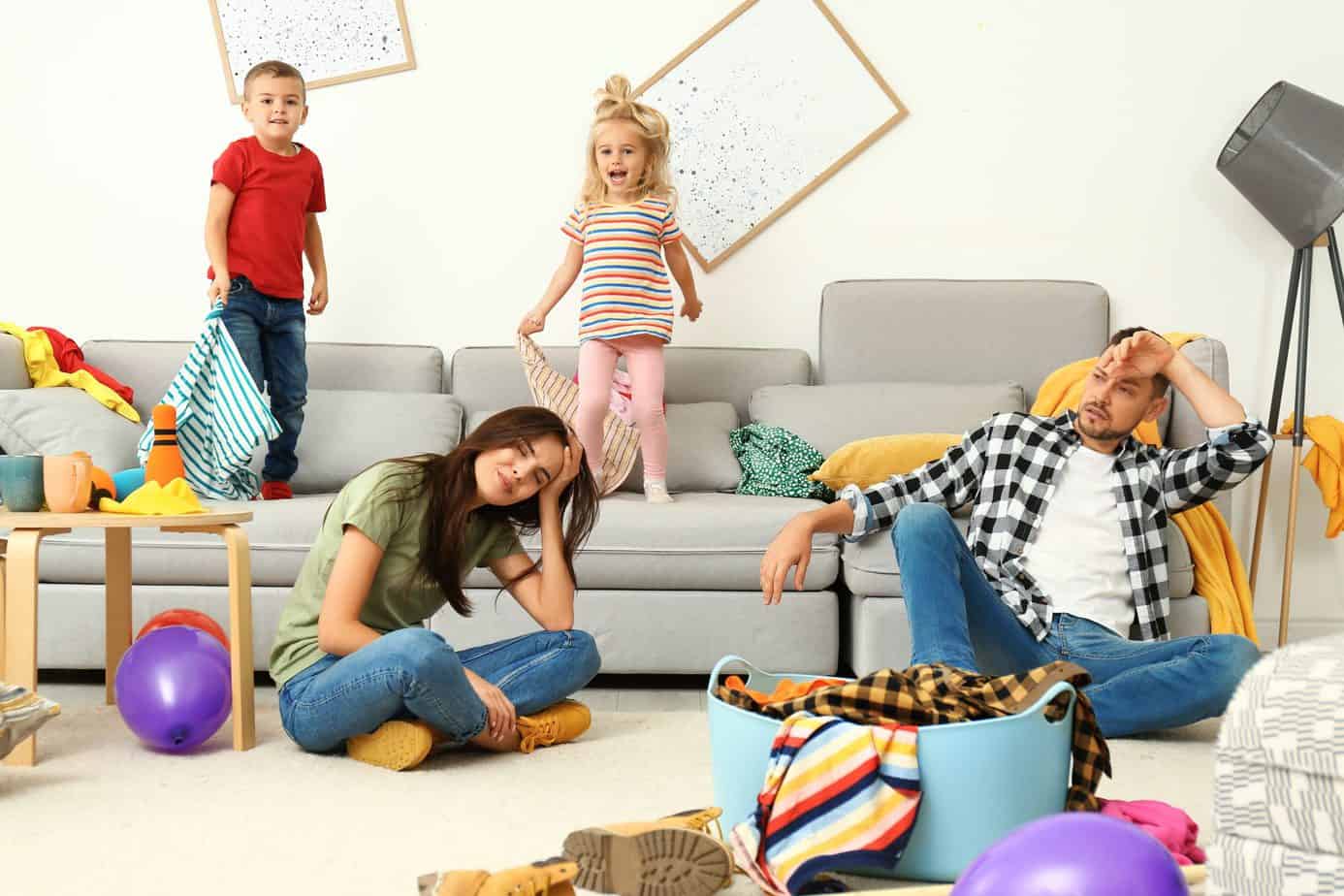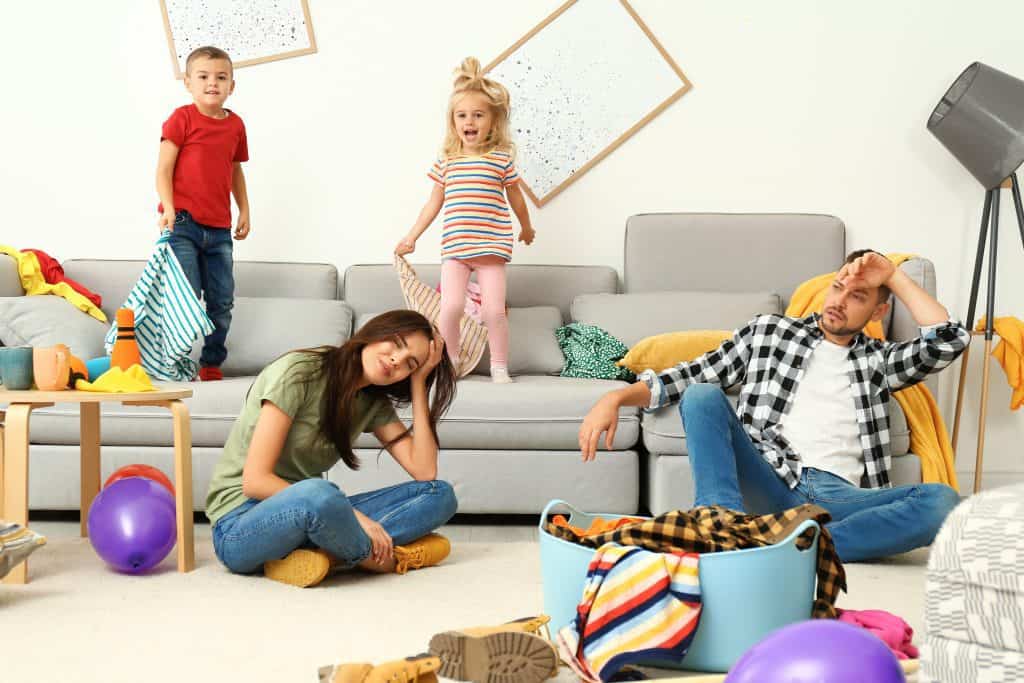 Kids are going to make a mess and you're not always going to have time to walk around cleaning up after them. It's also exhausting to tell them 85 times to clean up during the day. This is where you need to accept that it's going to happen and just be alright with it for a while. I try to be strategic in picking up after them/making them clean up and only allow them to play with things I'm alright with picking up later. Try to tidy up at natural breaking points in the day. Right before lunch, during the afternoon when they tend to settle down a bit, after dinner, and bedtime. Of course, there will be times when actual cleaning is involved and that just can't be avoided. I'm talking about spilled food or drinks, tracked in mud, knocked over plants, and the like. Try to remember there are more important things.
Try to enjoy the extra time at home together
With all the time you're apart, this is an opportunity to come closer as a family. Set aside time to do activities together. Read books to your kids or if they can read, have them read to you. Play a kid-friendly game on the Xbox, sit down and help them with any homework, sit next to each other on the sofa and play an educational app together. Last week we camped in the living room! Let them help you bake some cookies with ingredients you have on hand. Take the time away to pay attention. I know I get caught up in all the little projects I've got going on so I make sure to schedule in some time where I put absolutely everything else away and just focus on them. It may sound hard (or even boring) but I promise they'll love it and you'll start your next task with a lingering sense of peace and pride.
Make a schedule
Making a schedule will help you sort through the chaos and stay active. This will help keep you and your family sane. Start by creating a list of the things you NEED to get done and then adding the activities you want to get done. After this, prioritize the most important and plan out your day. Remember to leave room for the unexpected and for "me" time.
Don't forget to keep them learning!
While schools are closed for the end of the year and through the summer, your kids can still have fun and learn at the same time. There are some AWESOME free and paid classes with Virtual School Day and Virtual Summer Camps from Varsity Tutors. The kids will be occupied and you can take a break from thinking of new things for them to do!
4. Take time to read a book at home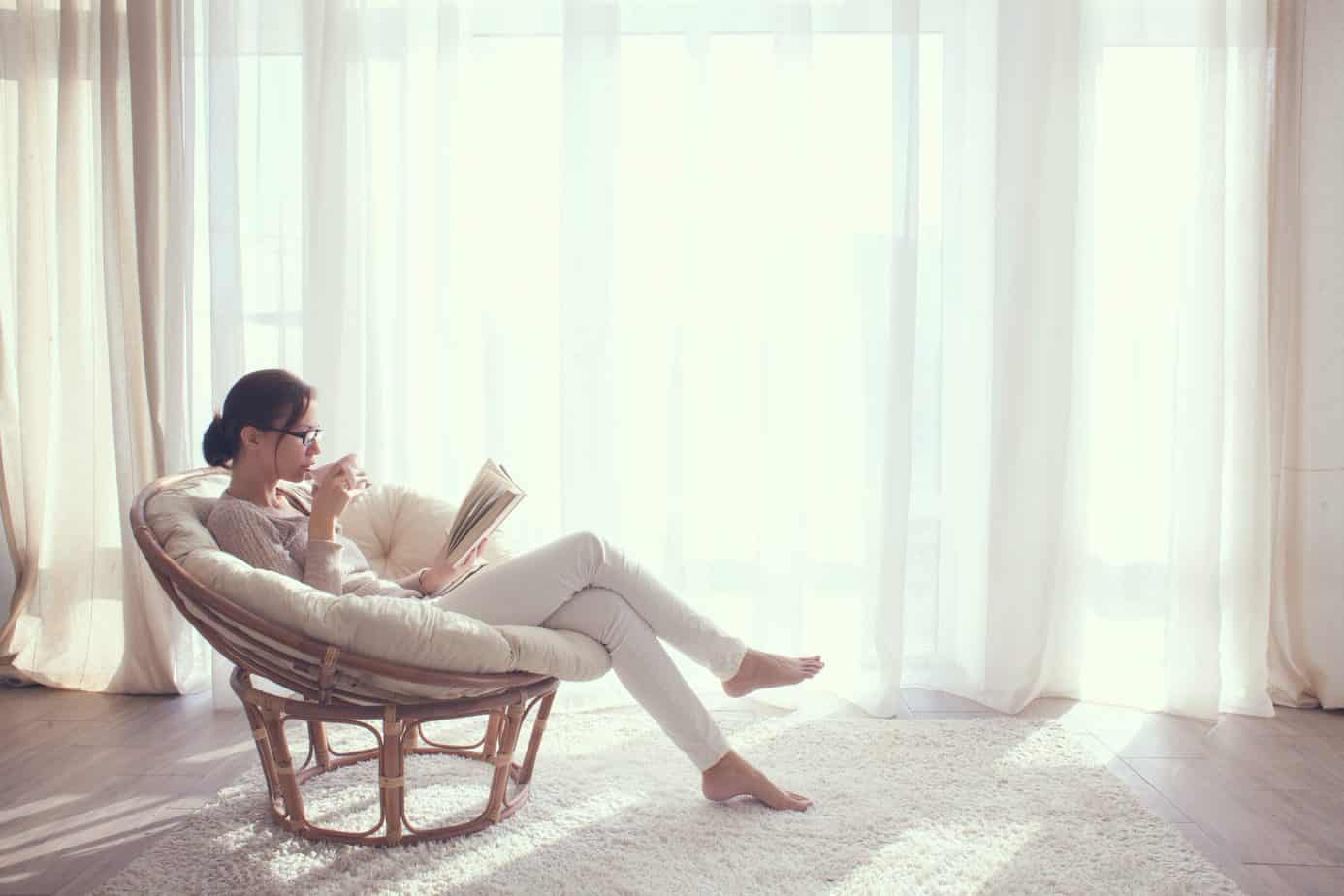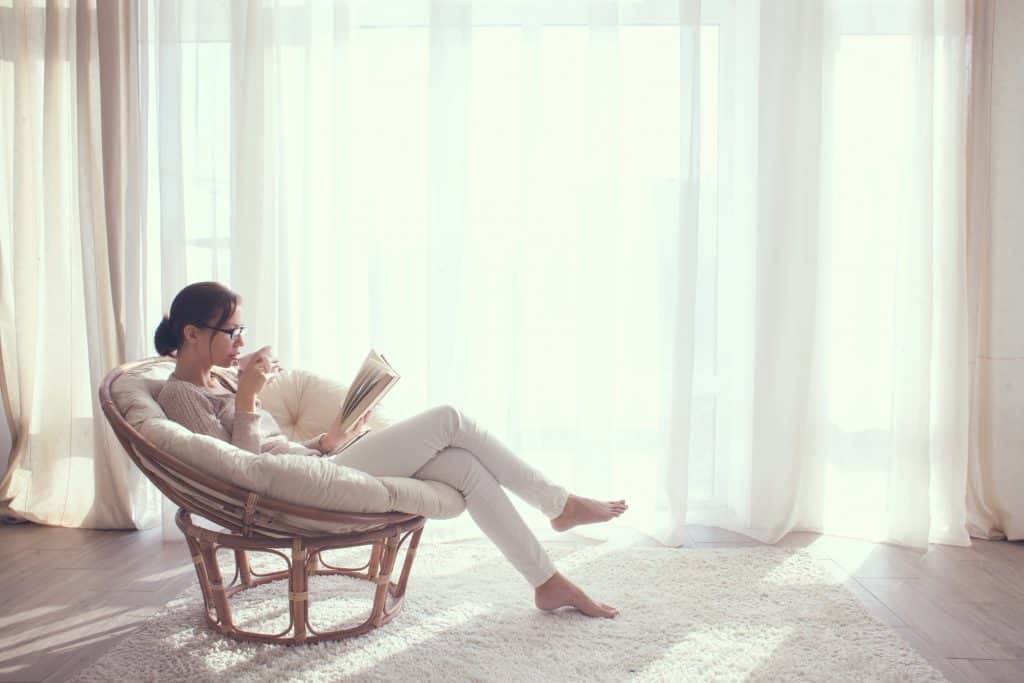 Reading is a great way to pass the time. This can be your favorite genre (mystery, fiction, fantasy, sci-fi) or you can choose a cookbook, biography, history, self-help, religious, hobby, or travel book. Don't limit yourself to just one genre. Take the time to expand your normal reading line-up and try something new. You can buy these in ebook form on any number of apps, but if you're trying to save money right now, check to see if your local library has a digital reading program. Most of them do, and if you're already a member it's as easy as signing up online and downloading the app.
5. Listen to a book during your time at home
Listening to books deserves its own category because you don't need to sit down and concentrate to do this. This is my favorite way to "read" books because I can get so many other things done that only require half my concentration. This would include cleaning and cooking, both of which I do A LOT of. If the last time you listened to a book was in the car on a cross-country trip with your parents, you'll be completely surprised and impressed with the quality of the narrators these days. A trend that's becoming popular is having a male and female voice, and sometimes, a full cast narrates for a single book. My favorite place to get "books-on-tape" (yes, I still call them that) is through a subscription to Audible or, again, through my digital library app.
6. Take a walk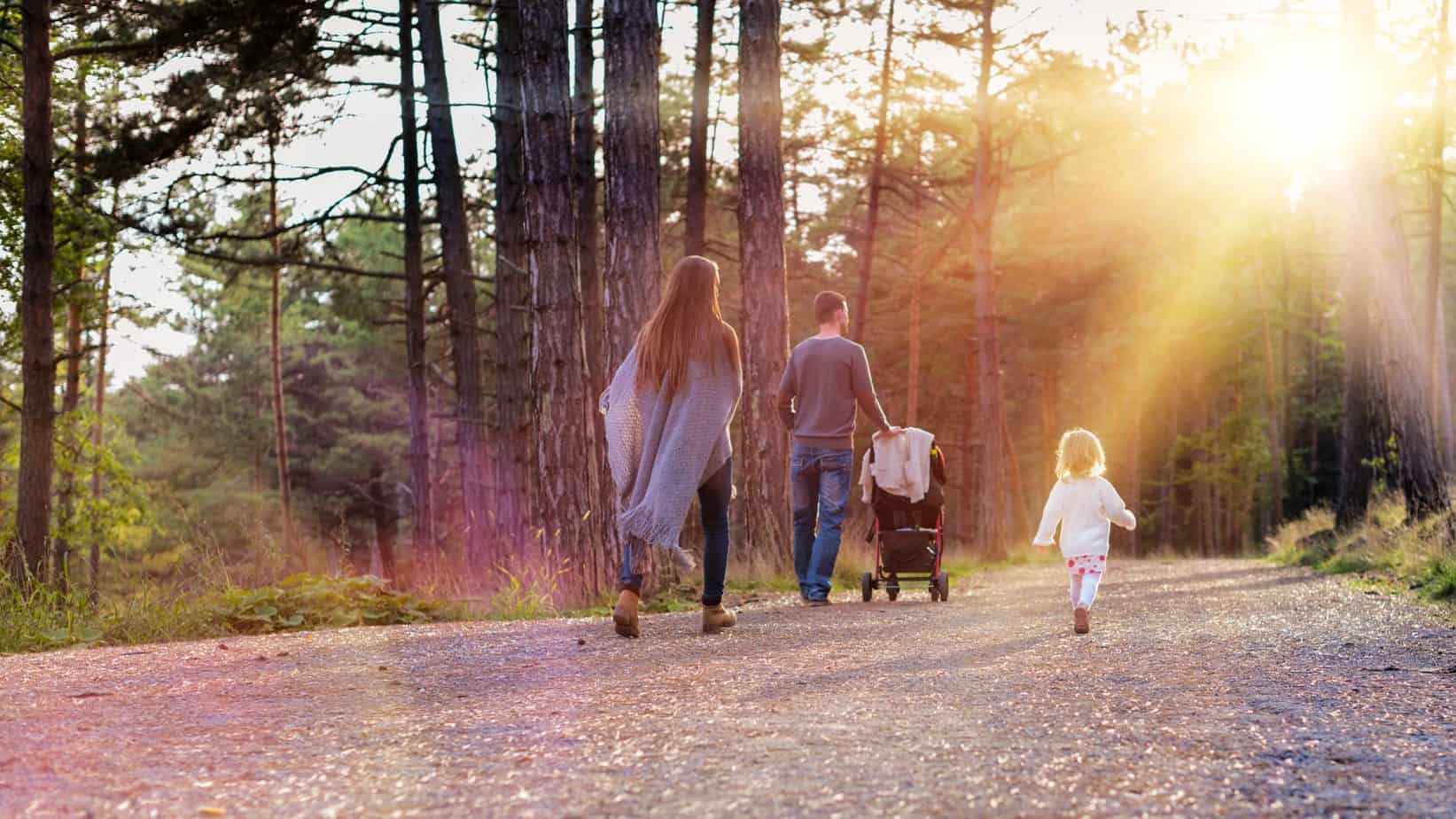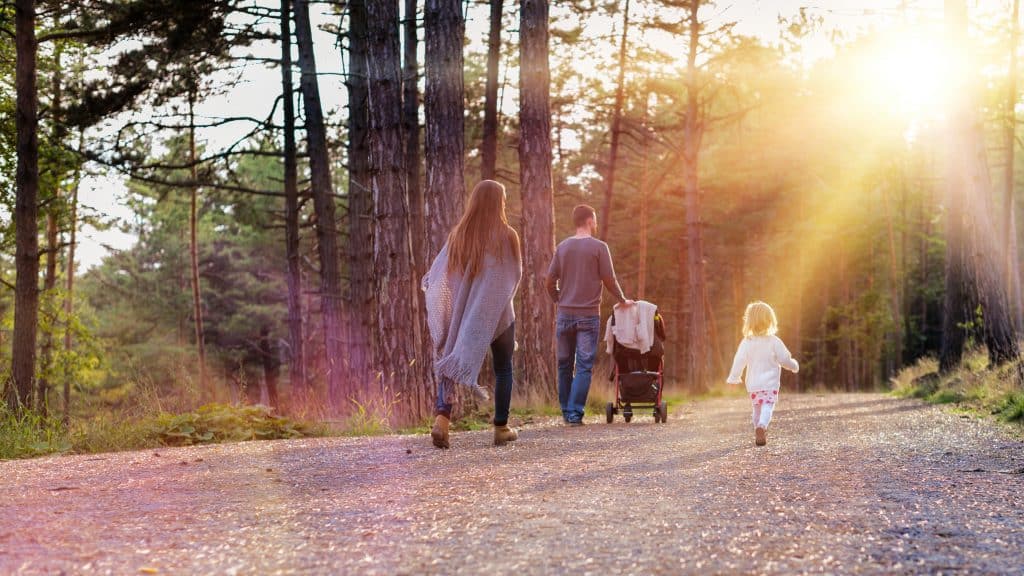 Even though you can't go where there are other people, you can still take a walk around your neighborhood. Take the dog or let your kids ride their bikes ahead of you (as long as there's no snow). A great tip is to find other neighborhoods with great walking paths. Maybe you live in an apartment complex and don't have good paths around you. This is a good time to take a drive in your car and find a lake or river to walk along. Keep in mind, we still have to be separate from other people, so choose the more isolated places.
7. Meditate
Meditating is known to calm your mind and body. It's a great tactic for getting outside your own head to focus on your breathing or to envision your favorite relaxing place. Some great meditating apps are 10% Happier and Headspace. I use the sleep lessons to help myself fall asleep every night. Nothing relaxes me more than listening to them as I lay in bed at night.
8. Listen to a podcast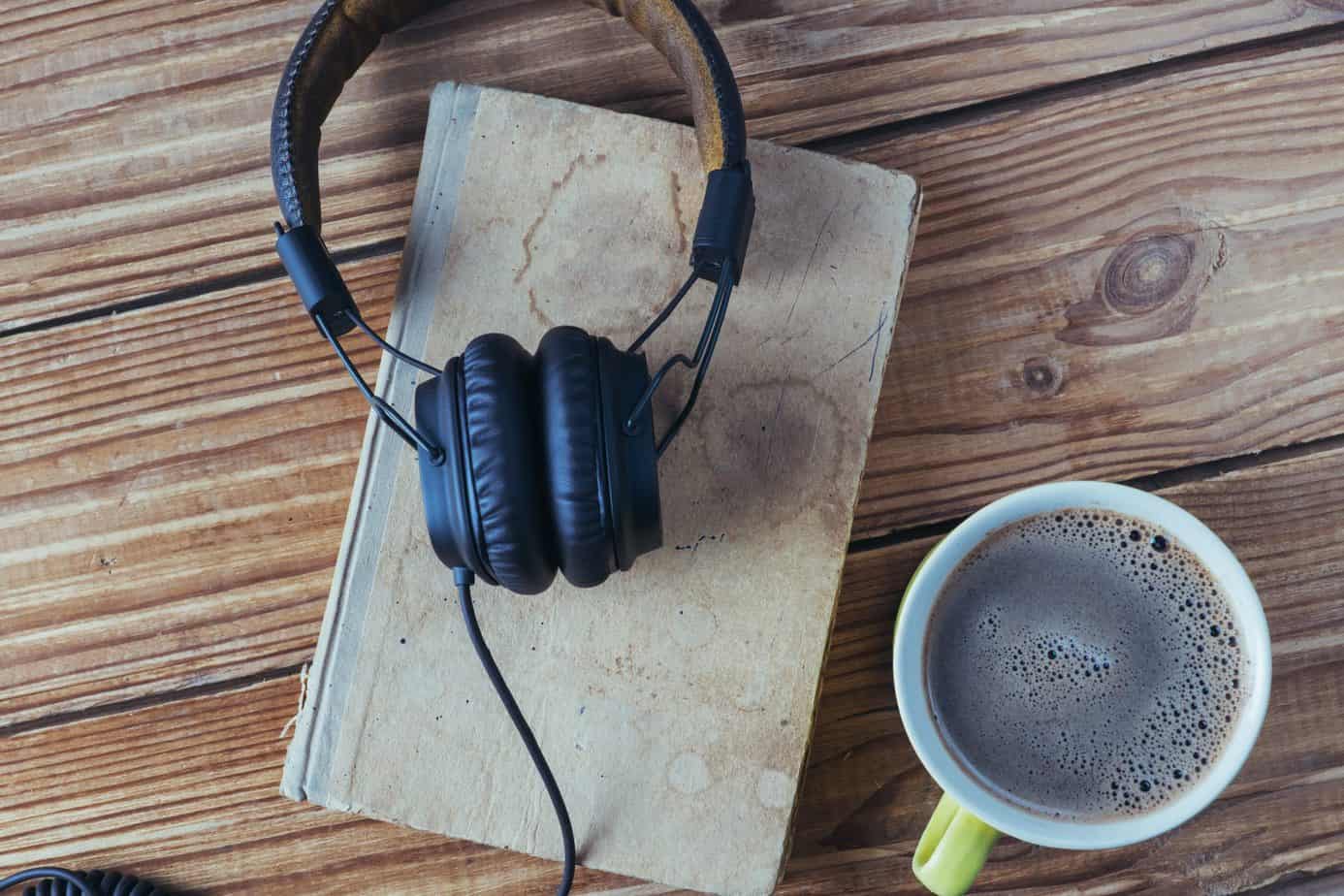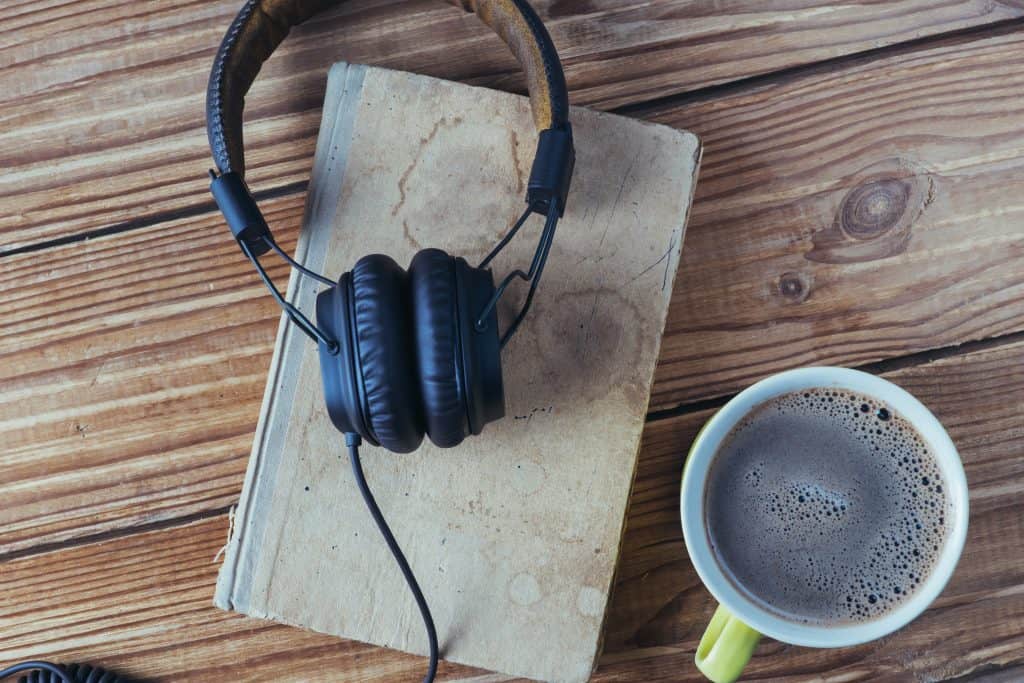 There are literally thousands of podcasts out there ranging from language learning, self-help, mythology, religion, finance, and so many more. If you can think of it, you can probably find a podcast about it. If not, you could use this time to create your own!
9. Take time to start a mini learning course at home
I love learning new things and there are tons of great apps for this. My favorite is The Great Courses Plus where you can choose a topic on any number of things and watch/listen to half hour lessons to complete the course. A similar one is Khan Academy. You can also do brain training exercises with Elevate, Lumosity, and Peak. The Smithsonian has some great courses as well. One of Harvard University's most popular courses, Positive Psychology, taught by Tal Ben-Shahar Ph.D. This course was made available online for free! Choose which one of these works best for you and dive in!
10. Take time for yourself (as alone as possible) while at home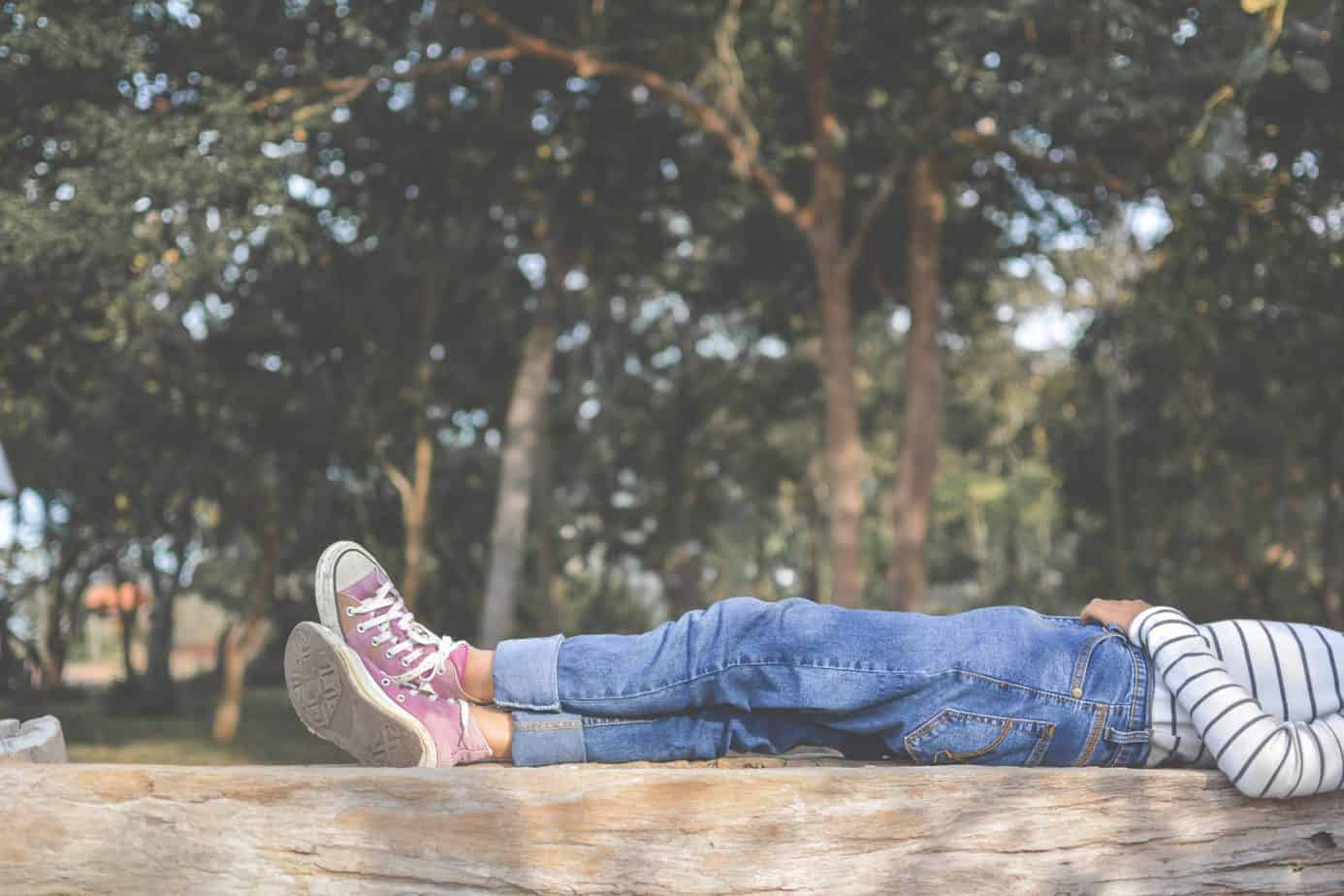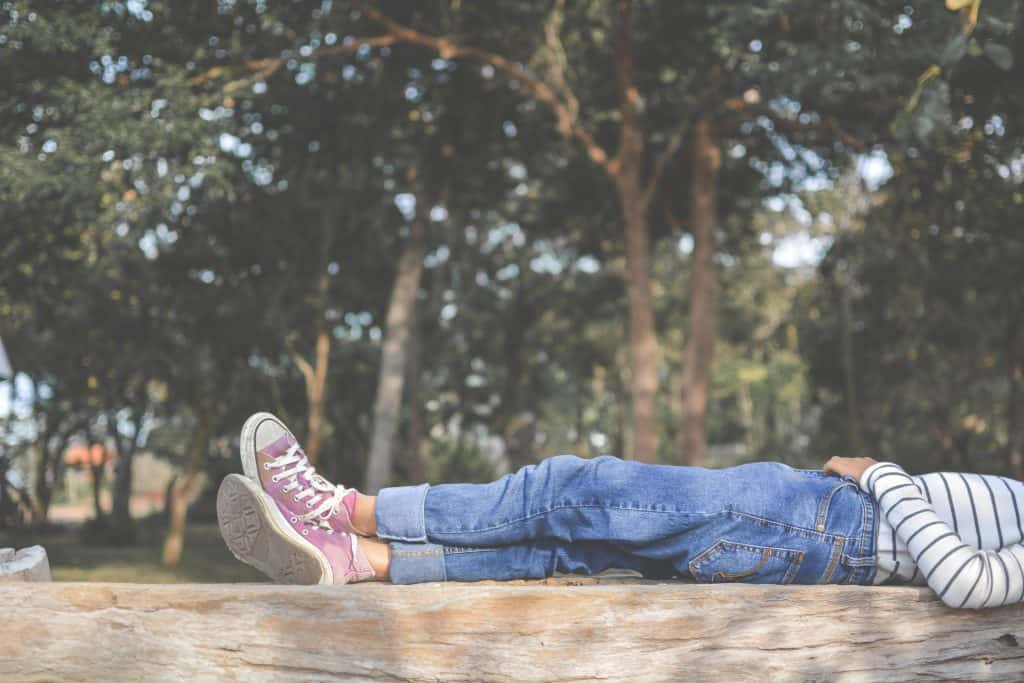 Being closed in with your family can be fun at times, and other times can make you want to pull your hair out. Trust me, I know. I have been known to hide in bathrooms and closets while my kids yell my name and run around the house trying to find me. Sometimes you just need a break. Make sure to take it! Try when the kids take a nap, or if they don't take naps anymore, implement "quiet time". In my house, this is when they go to their rooms and play with something quietly until quiet time is over. Another option is to have your partner watch the kids for an hour or two. If you don't have kids, lock yourself in a room separate from other people and do something that relaxes you. I use this time to do something just for me. No work. Just relax and do something you actually enjoy. For me, this is reading, taking a bath, or watching a TV show I'm behind on, usually while eating a snack.
11. Turn off the news
Watching a running commentary of all the scary in the world is exhausting. It's good to know what's happening but it's not necessary to overload yourself with it. This causes extra stress you really don't need right now. Try to keep the TV off and just get the bullet points delivered to your phone. You'll be saner for this in the end.
12. Clean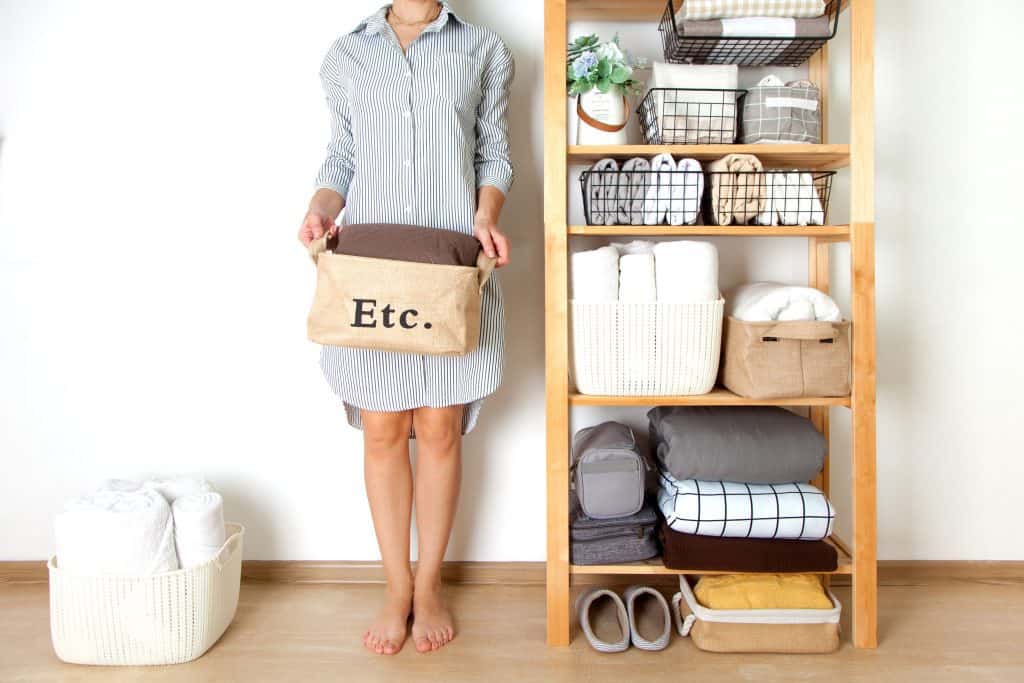 While hardly anyone LIKES to clean, it still needs to get done. What better time to do it than now? I know it's no fun but after it's all done, your house will be fresh and organized and that really is a great feeling. Try KonMari and tidy up your life.
13. Have a virtual hangout with family or friends you haven't seen in a while
Virtual hangouts are becoming popular in these days of being shut in. FaceTime or Skype with your friends or family around the country and keep socializing! Start a happy hour group or have a cup of coffee with your best friend. This is also a great way to visit with the older people in your life as well. Creating an account for one of these services is easy and if you run into trouble, tech support is still available via Twitter.
14. Catch up on all the new Netflix movies
When sitting on the couch with a snack is all you want to do, Netflix has you covered. There are lots of new movies coming out right now or you can binge-watch TV shows. Sometimes doing nothing at all is just what you need.
15. Start a DIY project (or finish one) during your time at home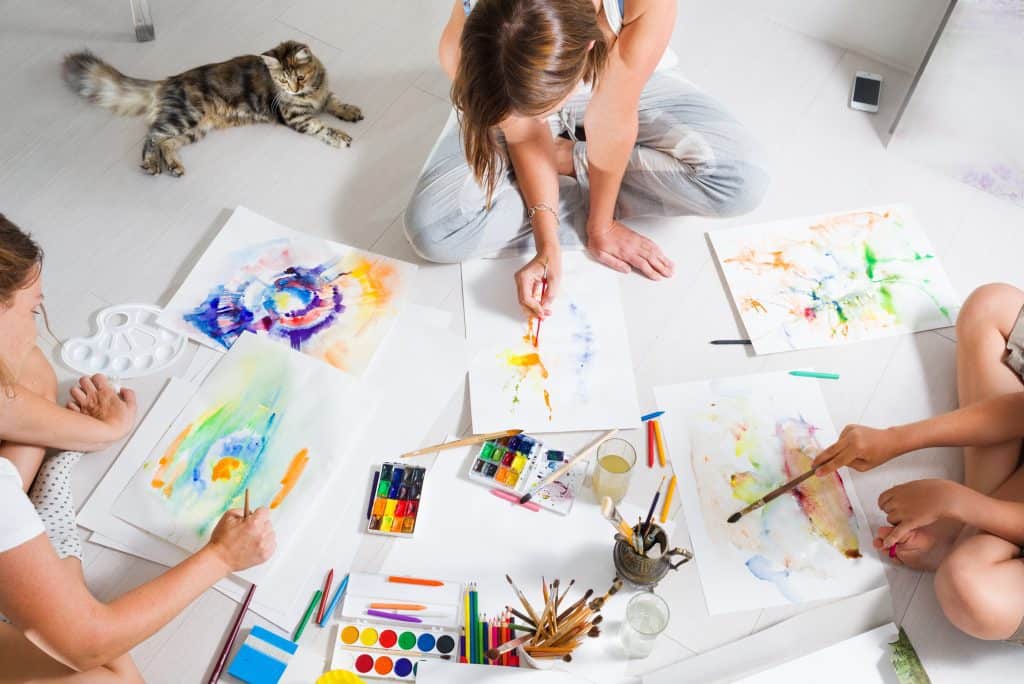 Is there a project you've been wanting to do? Or one you've been meaning to finish? Now is a perfect time. Learn how to crochet or pick up the camera that's been sitting in the back of your closet. Buy a canvas and some paints and start painting or start writing that book you told yourself you always wanted to write. Order some materials to make a birdhouse or start some yard work if the weather allows. No time like the present!
No matter what you decide to do, do it with purpose. Own your time and your schedule. Spend time with your family and hang out with friends in a virtual video chat. Staying connected and calm is even more important during this time of uncertainty. Remember, we are all in this together!
I want to know what you're doing to stay sane during this unprecedented shut-in. Leave a comment here or on Facebook. Connect with me on Instagram or Pinterest too!
Check out this page for a cheatsheet for all these steps.
You may also like...